Article • Coronavirus impact on A&E
Covid-19: UK emergency departments see dramatic fall in attendance
Accident and Emergency departments across the NHS have seen dramatic falls in attendances amid the ongoing coronavirus crisis.
Report: Mark Nicholls
Latest figures for NHS England show that the total number of attendances at A&E departments in March 2020 was 1,531,100, a decrease of 29.4% on the same month last year. And while the figures are specifically for England, a similar pattern has been observed across the UK in Scotland, Wales and Northern Ireland. Senior A&E practitioners are becoming increasingly concerned that people who need to be seen in the Emergency Department for serious conditions such as suspected heart attacks are staying away – or not seeking help until much later – because they are frightened of contracting coronavirus.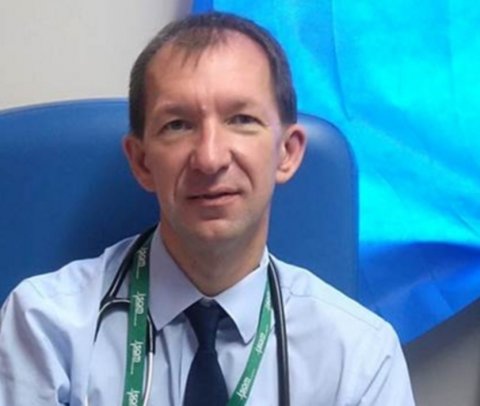 Consultant in Acute Medicine Dr Nick Scriven said: "The drop in people seeking help in hospital for the type of illness that usually results in an admission or same day attendance is extremely worrying. I can only surmise that either people think 'they won't come to hospital because it is so busy' or they think they will be at risk of catching Covid-19 if they come."
Dr Scriven, who is Immediate Past President of the Society for Acute Medicine, said it was unfeasible to think that these illnesses have "gone away" and emphasised that the NHS remains well-prepared and open as usual to cater for such patients with acute needs and non-COVID ill-health and has stringent infection control mechanisms in place. He said: "The fear is that when lockdown is lifted people will have deteriorated to such an extent, they will present to us with much more severe illness that both risks their lives and will take longer to improve than if they had sought help sooner."
He suggested it is too early to know if people have died at home, when otherwise they may not have if they had come to hospital.
If patients are staying away for fear of being a burden on the system, but do have a genuine health problem, they absolutely should still go to their emergency department

Katherine Henderson
In responding to the March ED attendance figures, President of the Royal College of Emergency Medicine (RCEM), Dr Katherine Henderson, echoed the view that the drop in attendance may mean people with serious health problems are avoiding going to A&E for fear of getting coronavirus.
Recent RCEM data has looked at weekly figures collected from 50 health trusts in England, showing there were 75,065 emergency attendances in the last week of March, down from 95,876 the previous week – a drop of 20,811 patients (21.71%). Dr Henderson added: "If patients are staying away for fear of being a burden on the system, but do have a genuine health problem, they absolutely should still go to their emergency department."
The broader backdrop is that in the months before the COVID-19 outbreak, emergency departments in the UK were facing ever-increasing pressures and in some cases in danger of being overwhelmed. Indeed, NHS figures released in December shows that every major A&E unit in England had failed to hit its four-hour waiting time target. All 118 units fell below the 95% threshold in November, with just 81.4% of A&E patients being seen within four hours - the worst performance since the target was introduced in 2004. In recent years, there has been a rising trend with A&E attendances up by 22% in the last decade. NHS Digital data shows there were 23.8 million A&E attendances in England during 2017-18, an increase of 2% on 2016-17, and up 22% since 2008-09.
Meanwhile, the British Heart Foundation, one of the major UK health charities, has expressed concern that people suffering heart attacks during the coronavirus outbreak may be putting their lives at risk by delaying seeking medical help. It says the number of people attending emergency departments in England with symptoms of a heart attack dropped from an average of around 300 a day at the beginning of March, to 150 a day by the end of the month. The BHF suggests that similar patterns have been seen in other countries hit hard by the COVID-19 pandemic.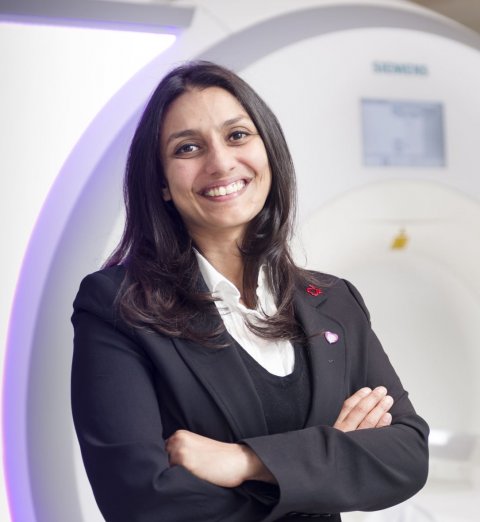 In a BHF survey of 167 cardiologists across the UK, 84% said that the number of people coming to their hospital between March 23 and April 8 with a STEMI had fallen. Of the cardiologists who reported a decrease, 61% of them saw a drop by at least 20%.
Consultant cardiologist and BHF Associate Medical Director Dr Sonya Babu-Narayan said: "The main reasons for why fewer people were coming to their hospital with a heart attack were thought to be primarily that people are afraid to go to hospital because they are fearful of being exposed to COVID-19. Cardiologists also believed that people were worried about being a burden to the NHS. These are uncertain times, and it's understandable that people might feel apprehensive about having to go to hospital or putting unnecessary strain on the healthcare system in their country, but heart attacks and strokes don't stop for a global pandemic regardless of gender, age or which country you live in."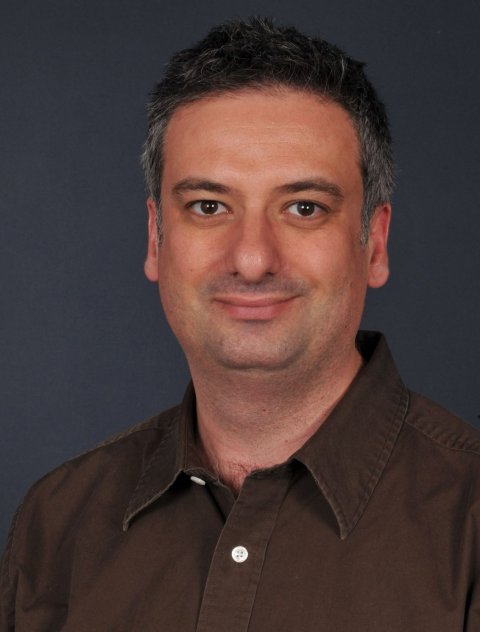 Clinicians emphasize that the NHS is still well prepared to treat people for heart attacks and such cases remain "a top priority" and warned that any delay could mean patients are more likely to suffer serious heart damage and need intensive care and spend longer in hospital. Dr Ramzi Khamis, Co-Head of Cardiology at Hammersmith Hospital in London, said: "We have seen about half as many patients as we usually do coming into our heart attack centre, some with significant delays. We are now becoming quite anxious about the ones we are not seeing as well as the delays." He said people delaying seeking treatment may actually result in putting "more pressure on the NHS, not less."
Profiles:
Dr Nick Scriven has been a consultant in acute medicine at Halifax Hospital in Yorkshire since 2001. Born and educated in Norwich in the east of England and having completed his studies at Leicester University, he is Immediate Past President of the Society for Acute Medicine.
Dr Sonya Babu-Narayan is an honorary consultant cardiologist at Royal Brompton & Harefield NHS Foundation Trust, clinical senior lecturer at the National Heart and Lung Institute, Imperial College London, and Associate Medical Director at the British Heart Foundation. Her clinical work has included paediatric cardiology, non-invasive imaging, maternal, interventional and structural heart disease and pulmonary hypertension, while her research includes a focus on whether biomarkers can improve predictions of cardiac outcomes in congenital heart disease patients.