Company Round-up
Siemens Medical Solutions strengthens its diagnostics devision, J&J wins stent patent appeal over Boston Scientific and Medtronic, Leica extends its product range and GE Healthcare cooperates with Ludwig-Maximilian-Universität in Munich as a reference center and strategic partner in developing cell-based assay modes.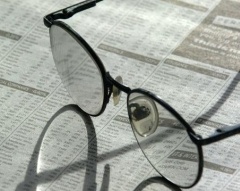 Siemens Medical Solutions
A month ago, Siemens Medical Solutions Diagnostics announced that it has signed an agreement with KreLo GmbH Medical Diagnostics for the rights to develop an automated stimulating TSH receptor antibody (TRAb) assay used in differential diagnosis of Graves´ disease. Siemens now is the first in vitro diagnostics distributor of an automated TRAb assay featuring stimulating TRAb KreLo antibodies which are specific to the diagnosis of Graves´ disease.
"The new TRAb assay has enormous potential to help diagnose, monitor and predict the course of Graves´ disease which affects approximately 32 million people worldwide", said Joe Bernardo, senior vice president, Central Lab Testing, Siemens Medical Solutions Diagnostics. "Graves´ is an autoimmune disorder characterized by the presence of stimulating TSH receptor autoantibodies found in around 90 percent of the patients. These receptor autoantibodies mimic the activity of TSH, leading to an elevated production of thyroid hormone.
"Siemens continues to focus on new biomarker development opportunities, continually expanding our already comprehensive immunoassay menu and providing the diagnostic tools necessary to diagnose and treat millions of thyroid patients", Bernado concluded.
Johnson & Johnson wins stent appeal over Boston Scientific and Medtronic
The Court of Appeals for the Federal Circuit in Washington, DC, has upheld two separate 2005 jury verdicts that found Medtronic and Boston Scientific infringed coronary stent patents owned by Johnson & Johnson's (J&J) subsidiary Cordis.

Cordis said it now intends to ask the U.S. District Court in Delaware to reinstate the damages judgments of $271 million against Medtronic, and $324 million against Boston Scientific, plus interest.

The Miami Lakes, Fla.-based Cordis also noted that injunctive relief was not relevant, because Medtronic's GFX and Microstent II bare metal stents (BMS), and Boston Scientific's NIR BMS are no longer on the market.

Natick, Mass.-based Boston Scientific acknowledged that the court "found that the NIR stent infringed one claim of a patent owned by Johnson & Johnson…The Appeals Court remanded the case back to the [Delaware] District Court, noting that the District Court still has to determine damages and may need to revisit the issue of validity in light of a revised claim construction."

Both patent infringement cases were originally tried in 2000, with Cordis receiving favorable jury verdicts. Following procedural rulings and appeals, both cases were retried in March 2005 and Cordis prevailed, leading to the current federal appeal.
Leica Microsystems enlarges product offering by buying Life Optics
Wetzlar, Germany-based Leica Microsystems announced the acquisition of the assets of Life Optics based in Vienna, Austria. Life Optics develops, produces and distributes head- carried optical systems.
The head-carried optical systems are specially designed for use in surgery and dentistry: "With the new product that can be carried like huge glasses and serves as a flexible and easy-to-adjust microscope, we are able to provide our customers with a brilliant addition to our product portfolio", says Herbert Stüttler, Head of Leica's Surgical Divison in Heerbrugg, Switzerland, from where the new product group will be managed. .
GE Healthcare cooperates with Ludwig-Maximilians-Universität Munich in basic research
Ludwig-Maximilians-Universität (LMU) in Munich, Germany, is now a reference center and strategic development partner of GE Healthcare for cell-based assay modes using IN Cell Analyzer 1000 technology.
Joint objective is the development of innovative assays in the area of signal transduction and cell cycle control which play an important role in understanding the molecular causes of diseases such as cancer, inflammation and neurodegenerative disorders. Based on chromobody technology, new bio-markers will be developed both for early validation of active agents and for early diagnosis of pathogenic cellular changes.
The LMU research team led by Dr Ulrich Rothbauer and Professor Dr Heinrich Leonhardt offers comprehensive expertise in cell biology and microscopy of living cells. Last year, the researchers received the GO-Bio award for their development of the chromobody technology – including a research grant in the amount of 1.7 mio. € provided by the German Ministry of Education and Research.
"We are delighted to be able to cooperate with this excellent and successful team. Together, we will continue to develop cell biological applications and we will support the team in its efforts to design innovative imaging methods. There is always an element of risk in biological research – you never know whether you will come up with marketable results but we consider this highly motivated group to have top potential", says Dr Patrick Scholler, responsible for strategic cooperation at GE Healthcare.
More on the subject:
More on companies: