Article • From diagnostics to research
Clearing secondary use of clinical data
Re-using clinical data for research is an academic and organisational challenge, but there is much to gain from this to advance healthcare. During the January Triangle leadership meeting in Madrid, Dr Xavier Pastor, CMIO at Hospital Clínic – Universitat de Barcelona, explained how his institution developed one of Spain's first programs to promote real world data use in research projects.
Report: Mélisande Rouger
Radiologists face a challenge. 'We have been working paperless in health services for a long time, whether in hospitals, diagnostic tools or primary care. So why aren't we using more advanced ways to analyse this data for research?' Professor Xavier Pastor questioned.
A growing thirst for real world data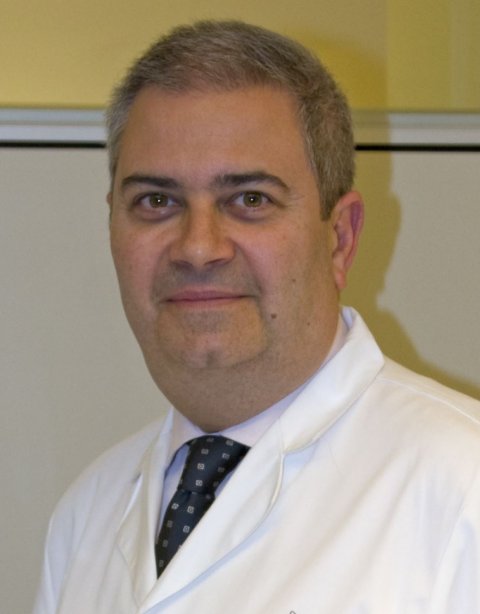 In just two or three years, secondary use of clinical data has become a very hot topic. Big data, AI and IoT are very present in the media and these concepts are also having a big impact on social media. The hype is provoking and accelerating a growing demand, both from within the medical profession and externally – from the public sector, regulatory agencies, pharmaceutical companies, science publishers, etc. 'There are great expectations – but the truth is that it is difficult to meet them, and I don't think enough development is happening,' Pastor observed.
'The case of our university hospital – which we call Campus Clinic and consists of various research bodies – is a long story, starting from a textual interface with non-structured information called HIS in 1984, leading up to become a paperless hospital in 2018. After this achievement, the first Clinical Decision Support System (CDSS), called OntoPharma, is ready to go live, helping physicians in drug prescription. New developments will come shortly, harvesting existing data for a better-informed clinical decision. This was all a long but necessary process, during which we've dedicated our efforts to collect a lot of data,' he explained.
Pioneering initiative
Everything goes through a fundamental process that standardises, dissociates and annotates the data, in order to produce a data register for professionals to use for investigation

Xavier Pastor
Researchers of the Campus Clinic face increasing demands for data mining from corporate academic projects, clinical projects promoted by the pharmaceutical industry, and projects from industrial sectors such as biomedical equipment, software development, etc. These stakeholders want the opportunity to gain access to real world data. The Campus Clinic's institutional capital consists of biomedical knowledge, investigation and innovation; highly integrated patient data; research data; knowledge of the semantics of this data and its real meaning and use in context. The capital also includes experience in how to represent biomedical knowledge and understanding of the legal and ethical framework for the treatment of data and intellectual property.
Commissioned by the Director's Board, Xavier Pastor and his team developed a program for the secondary use of biomedical data in clinical investigation (USDCR, uso secundario de los datos clínicos para investigación), with two clear objectives, i.e. to make available a self-service platform to use data and to create an environment in which more advanced research could take place. 'We know that the budgets that are available, even with research funds, cannot provide everything we need in terms of technology – so we have established strategic alliances with complementary partners in order to develop the platform. We want to enable and fund whatever technological and human resources necessary to develop the project and communicate its actions externally,' he explained.
Campus Clinic's working group of February 2017 produced a 50-page document proposing five specific actions: dissemination of knowledge; a self-service platform; an advanced research platform; ethics, legality and regulation; and financing and sustainability. These form the five projects within the USDCR program, each with its own team of professionals. 'We want to disseminate our experience both within the Campus Clinic and to patients, professionals and society. We want to raise awareness of the importance of secondary use of clinical data for research and do so transparently,' Pastor explained.
Internally, actions include presentations to Clinical Institutes and Services, open sessions and intranet. Externally, actions include professional forums, provision of infographics material and presence in patient focus groups to discuss the program. 'With the self-service platform, we wanted to create an automated ongoing process that allows access to integrated data. We designed a functional architecture, covering everything from operative systems to the exploitation phase. Everything goes through a fundamental process that standardises, dissociates and annotates the data, in order to produce a data register for professionals to use for investigation,' he said.
Recommended article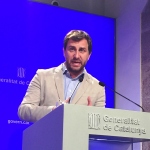 Interview • Catalan Health Minister's strategy
Catalonia, Spain's richest region, is launching one of the largest Big Data healthcare projects in Europe, after scrapping a polemic plan that would have enabled patient data to be shared with private for-profit companies.
Used in chronic lymphocytic leukaemia, multiple sclerosis and cancer
The advanced platform is for working on high–level, complex projects. Its aim is to enrich the data – this is another exponential factor of Campus Clinic's capital. This tool will allow the institution to access and use raw data. 'We need to assess our analysis instruments and identify the ideal projects that best fit with this model,' said Pastor.
Complete anonymity of data is a requirement for this platform, as are large storage volumes, safe control and traceability of data, adaptability with structural changes to data, etc. The platform is underway and includes chronic lymphocytic leukaemia, multiple sclerosis and some types of cancer as the initial use cases.
On the regulatory front, the objective is to revise the traditional circuit of clinical trials in light of new circumstances. For example, the ethics committee might have to identify what the potential impacts of a new regulation would be on projects, while the feasibility committee analyses whether a proposed idea is doable or not, in light of new regulation and the resources required.
High cost – but worth the effort
The demand for data implies high costs. 'Our line of work in financing and sustainability is designed to analyse the demand, how much the production and mining will cost, and what value this data really has. We value clinical data, comparing with what other institutions are doing, and also look for financial alternatives and potential complementary partnerships,' he said.
40 years ago, clinical research used to have great importance, but it has become slightly hidden over time with the advent of technology and engineering. Campus Clinic's program aims to position the clinical investigator as the one who can identify and wants to solve problems – and can lead the process. 'In the end, it's all about putting clinical research in its rightful place,' Pastor concluded.
Profile:
Xavier Duran Pastor MD is professor of paediatric medicine and medical IT systems at Universidad de Barcelona. He holds a PhD in information systems direction from Universidad Pompeu Fabra. Until 1995, he was adjunct physician in paediatric intensive care at Hospital Clinic, where he has headed the medical IT unit since 1996. Additionally, the professor has led the implementation of electronic medical records at Hospital Clinic and its interoperability with other healthcare organisations in the Barcelona area and regional tertiary hospitals.