Article • Tomosynthesis
Catching more invasive cancers earlier
What beats digital mammography to detect breast cancer in asymptomatic women? Digital breast tomosynthesis (DBT) – was a big discussion at RSNA 2017. Sarah M Friedewald MD, medical director of the Lynn Sage Comprehensive Breast Center of Northwestern Memorial Hospital in Chicago and its division chief of breast and women's imaging, discussed the clinical implications of DBT for routine mammography screening.
Report: Cynthia Keen
Courtesy of Hologic, Inc. and affiliates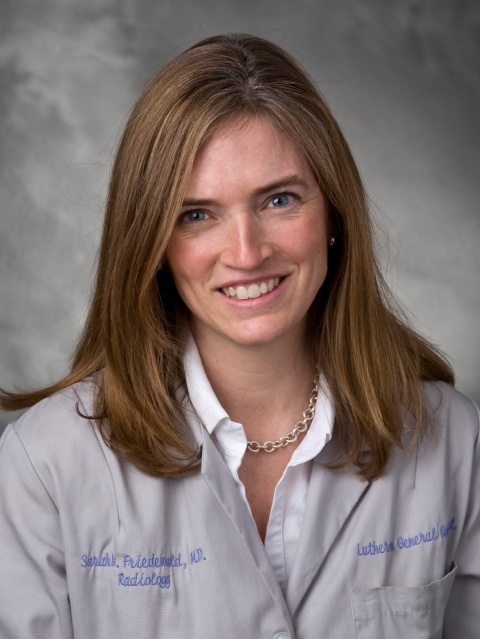 When digital mammography (DM) equipment was introduced in the USA its adoption by accredited women's imaging centres and hospital radiology departments was cautiously slow. By comparison, the adoption of digital breast tomosynthesis technology skyrocketed, fuelled by studies that prove its superiority in breast cancer detection. In June 2005, five years after the first full-field DM system received 510(k) clearance from the USA's Food and Drug Administration (FDA), out of the 13,621 mammography systems in use at 8,911 facilities, only 6.4% systems were digital. In June 2016, five years after clearance of the first DBT technology systems, 20.8% of 16,155 systems in use were DBT capable. Just 18 months later, this has increased to 29%, with 43% of all accredited facilities having at least one DBT-capable system.
This surge is based in part on radiologists' familiarity with and recognition of the fact that full-field DM systems do increase early stage cancer detection rates. Numerous studies conducted in Europe and North America show that DBT offers even greater benefits. The USA's National Comprehensive Cancer Network (NCCN) 2016 guidelines recommend that DBT be considered for breast cancer screening exams in average-risk patients over the age of 40, thus increasing payment coverage for many women through private health insurance.
Advantages of digital breast tomosynthesis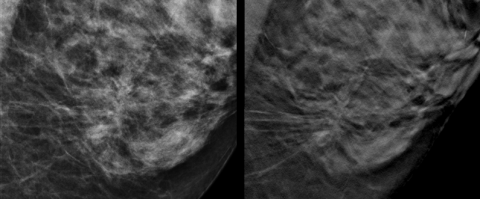 DBT improves on mammographic performance by minimising the impact of overlapping breast structures, making it easier to see invasive cancers. It improves lesion conspicuity and by removing tissue superimposition, improves evaluation of margins and localisation. Recall rates for additional testing are lower. And, for some patients, when suspicious findings of screening mammograms merit additional testing, breast ultrasound exams may be performed in lieu of diagnostic mammograms, thus avoiding additional exposure to ionising radiation.
While many think DBT is only useful to identify cancers, this is not the case. Friedewald explained that findings from a study of over 450,000 women showed that, while DBT did identify more cancers than DM, recall rates also reduced significantly. This 2014 study evaluated mammography findings and recall rates of 281,187 screening exams at 13 institutions for 12 months before they implemented DBT, with mammography plus DBT from the date of implementation through December 2012, for 173,663 screening exams. The 13 participating facilities were geographically diverse, both academic and non-academic, and with breast specialists and non-specialist radiologists interpreting the exams. 'The results from this diversity of screening centres were very exciting – they confirmed that DBT increased cancer detection and reduced recall rates, the two main criticisms of screening mammography. After tomosynthesis implementation, the invasive cancer detection rate increased from 2.9 to 4.1 per 1,000 women screened, a relative increase of 41%,' she said. Recall rates reduced by 15% overall.
Lowering the recall rate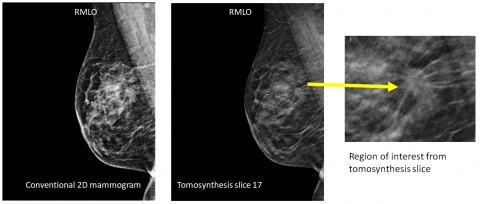 'Of particular interest was that, when recalls were divided into categories of dense-breasted and non-dense women, there was statistically significant improvement in recall rate reduction for both categories. And, when we divided patients into the four density breast categories, we discovered that more cancers were being identified with DBT use in women with fatty breasts. The fat surrounding the cancers enabled us to see them better with DBT,' said Friedewald. 'For this group, the use of mammography plus DBT identified 38.2% more cancers.' Further analysis based on stratifying the patient cohort in 10 year age groups, adjusted for breast density, showed performance outcome in identifying cancers with the use of digital mammography plus DBT screening, for women aged 40-49, was almost equivalent to digital mammography alone of women in their 50s. While there were gains from DBT use in all age categories, the relative increase in detecting invasive cancers was 69% for women in their 40s.
Friedewald also referenced a study conducted at the University of Pennsylvania in Philadelphia evalua­ting recall rates over three years breast screening examinations using DBT. This demonstrated that, over time, the benefit of imaging patients with DBT shifts from cancer detection to recall rate reduction. In the study, there were only 59 recalls per 1,000 examinations in the third year compared to 130 recalls per 1,000 exams in the first year of imaging.
Complicated transition from DM to DBT
It's a very exciting technology that is helping to save lives

Sarah Friedewald
In addition to cost, the disadvantages of adopting DBT technology is that radiologist need a learning curve, which may also result in increased recall rates during the time it takes for them to become proficient with the technology. 'The transition from DM to DBT is complicated because there are many more images to interpret. The time it takes to read a screening examination is two to three times as long as digital mammography. However, with the reduction in recall after screening with DBT, the volume of diagnostic imaging should decrease concomitantly, and radiologist interpretation time can then be shifted to screening,' Friedewald explained.
She advised that the way her breast centre made the adjustment and incorporated DBT into the breast imaging practice was with the initial purchase of a single system. This was used to image patients in the diagnostic setting. Because a longer amount of time was allocated for patients having diagnostic imaging, this extended time enabled the physicians to become accustomed to the new images and reading times. It also allowed the breast radiographers time to become familiar with the technology. Today, DBT is used for all routine and diagnostic breast screening examinations. 'There are many ways to deploy this exciting technology,' she said. 'The women's imaging centre at Baylor College of Medicine in Houston, TX, began by using DBT for routine screening to maximise the technology's benefits in increasing detection of early cancer and reducing recalls. After 24 months, a hybrid model was adopted based on room availability and specific scenarios that needed DBT, such as asymmetries and architectural distortion.'
Friedewald did not present statistics relating to digital breast tomo­synthesis adoption in Europe, but expressed hope that imaging centres in all countries that have converted to digital mammography will add DBT to their cancer-fighting arsenal of imaging examinations: 'It's a very exciting technology that is helping to save lives.'
Profile:
Sarah M Friedewald MD is medical director of the Lynn Sage Comprehensive Breast Center of Northwestern Memorial Hospital in Chicago, USA and its division chief of breast and women's imaging. She is also an Assistant Professor of Radiology at Chicago's Feinberg School of Medicine. In 1998 she gained her doctorate at the Columbia College of Physicians and Surgeons in New York City, followed by her internship in the surgical department at Union Memorial Hospital, in Baltimore, USA. After her residency in radiology at Johns Hopkins Hospital, she started her Women's Imaging fellowship at the University of Pennsylvania Hospitals.