CAD evaluation of MR-mammography
With the help of a commercially available CAD (computer-assisted diagnosis) programme, MRI can provide prognostic data on the development of distant metastases in the further course of breast cancer.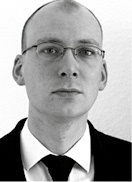 Not only is CAD as precise as conventional procedures, the combination of conventional methods and CAD increases predictive accuracy significantly by 10% to reach 87%, according to a study conducted by Dr Matthias Dietzel and Dr Pascal Baltzer at Jena University.
'Today, MRI is frequently the standard modality in primary breast cancer staging. The blood supply parameters - meaning vascularisation - measured in MRI indirectly provide important information on the patient's risk of developing distant metastases later on,' explained Dr Dietzel (now based in Erlangen).
The prognostic tools the researchers used were no intricate pharmacokinetics but some basic parameters such as the initial contrast enhancement and wash-out – a strategy that increases the applicability of the method. 'Patients at risk of developing distant metastases usually show fast initial contrast enhancement in the tissue followed by quick wash-out. While benign tissue tends to take up the contrast agent in the delayed phase after the initial 90 seconds and intermediate tissue shows a plateau take-up in malignant tissue the contrast agent is washed out as quickly as it is washed in. The advantage of CAD is the fact that not only vascularisation can be measured by mouse click, but also that the distribution pattern of each voxel is easily recognisable. This method is of high prognostic value particularly when assessing tumour heterogeneity,' explained Dr Dietzel. These distribution patterns in the volumetric analysis are a crucial element of the MRI approach. Another major advantage of the procedure is the ability to measure the volume of a vital tumour in 3-D in situ – which is potentially more accurate than 2-D ex vivo analysis of biopsied and maybe fragmented samples.
The team's initial results were collected in a feasibility study based on 60 patients. In a second study, with 250 patients, the team wanted to learn more about the precise relevance of the data acquired by MRI and to find out whether these data provide an additional benefit to non-CAD sources, such as the Nottingham scores, used to determine tumour aggressiveness. 15.8% of patients partaking in the study had developed distant metastases in a median follow-up period of 55 months. These results showed a 79% agreement with the data provided by the CAD evaluation and 80% with conventional methods. 'These, by themselves, are very good percentages. However, if you combine both methods the agreement is 87%. This is statistically significant – no doubt,' Dr Dietzel said. The therapy benefit is obvious: thanks to a verified diagnostic biomarker, women with an increased risk of developing distant metastases can receive a tailor-made therapy that could positively affect the overall prognosis.
Based on a report in RöKo HEUTE 2013, the official publication of the German Radiology Congress