Article • Cancer diagnostics
Bringing liquid profiling to the clinic
Liquid profiling is offering clear benefits in terms of cancer diagnostics and targeted therapy, but challenges remain in bringing it into the clinic. During the LabMed oncology sessions at the 2021 Medica/Compamed conference, Dr Verena Haselmann talked about the gaps between the possibilities of liquid profiling and the status quo in standard of care.
Report: Mark Nicholls
Image source: Adobe Stock/Aerial Mike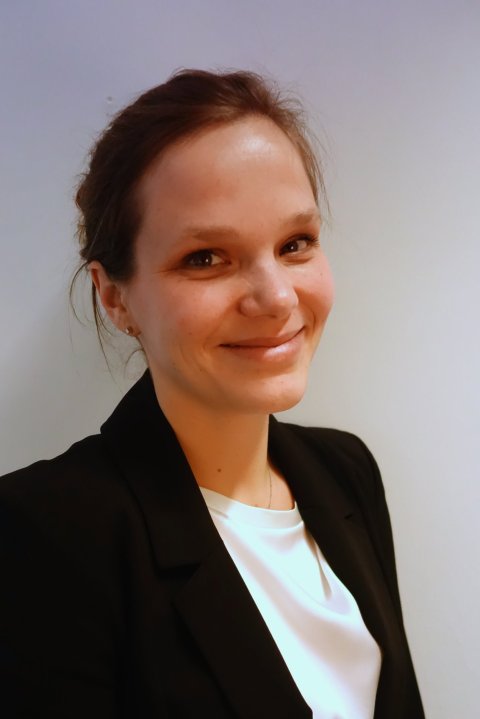 The expert from the Institute of Clinical Chemistry of the University Medical Centre Mannheim, Germany, also outlined the challenges with implementing the technique into standard care and routine diagnostics in management of cancer patients.
Liquid profiling, she said, brings a number of benefits; it can be used as a companion diagnostic for appropriate drug selection, provide therapeutic monitoring to detect upcoming resistance mechanisms and recurrence, and prognosis assessment for guidance of therapeutic/diagnostic decisions. On the other hand, she conceded that it was a challenging type of diagnostics with a need for highly sensitive techniques. Its unwieldy nature made it hard to convince clinicians to integrate it into their clinical routine workflows, despite the benefits, the expert summarised.
'At the end of the day, the clinicians will decide'
Her unit was the first to introduce an external quality assessment scheme in 2017, which now sees 40 laboratories participating. Compared with standard-of-care molecular genetic tests, liquid profiling is prone to high error rates, often depending on the methods used by individual labs. Prof Haselmann identified further challenges in a lack of harmonisation of preanalytical and analytical workflows and reimbursement issues for most targets. Most important, however, is the incorporation into clinical guidelines for different cancers, because 'at the end of the day, the clinicians will decide whether this will be successfully translated into standard of care.'
Liquid profiling, the expert maintained, is still not fully implemented into standard of care. 'But we do see a nice correlation between the frequency we observe in liquid profiling and the clinical course of the disease of the patients.' She noted that more clinicians become aware of these benefits and it is increasingly being integrated into workflows. If this trend were to continue, liquid profiling should have 'a really great future' to match its diagnostic potential, Prof Haselmann concluded.
Different strategies for different scenarios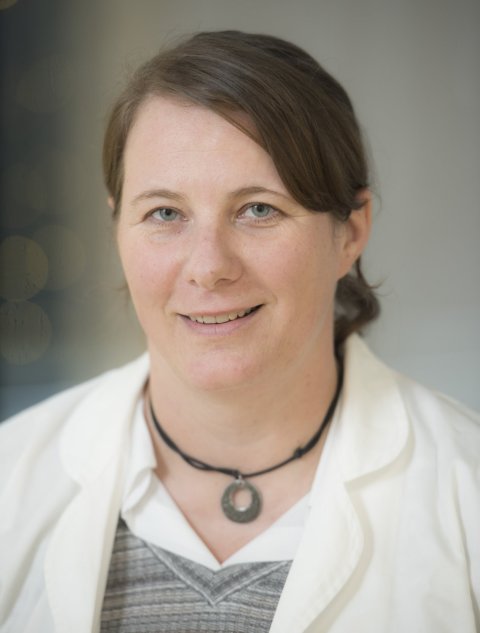 Dr Ellen Heitzer from the Institute of Human Genetics at the Medical University of Graz, Austria, discussed the application of liquid profiling diagnostics in oncology and its unique challenges. One of these, she said, was the highly fragmented nature of circulating tumour DNA (ctDNA), making it hard to discriminate between normal cell-free DNA (cfDNA) and its malignant counterpart.
She also pointed out the necessity of adapting analysis strategies to different clinical scenarios; while at the time of diagnosis, testing of clinically actionable targets might be sufficient to tailor the patients' treatment, the detection of MRD (minimal residual disease) after surgery or a molecular relapse requires screening for patient-specific alterations to achieve the necessary sensitivity. To analyse disease progression, larger gene panels and genome-wide analysis of copy number alterations may identify resistance mechanisms or novel actionable targets.
Potential alternative to tissue biopsy
To illustrate this further, Dr Heitzer applied this approach to non-small cell lung cancer (NSCLC), where hard-to-access tumours are present in 31% of patients and up to one fifth of biopsies yield insufficient tissue quantity or quality for molecular testing. With respect to MRD, she noted that ctDNA could detect disease recurrence earlier than imaging in 72% of patients, adding that 'ctDNA recurrence opens a window of opportunity to treat patients while tumour burden and heterogeneity are at their lowest'.
She also pointed out the role of ctDNA as a marker of treatment response in ICI (immune-checkpoint-inhibitor) in NSCLC, with molecular ctDNA being predictive of long-term outcome. 'Liquid biopsy is a rapidly evolving and promising diagnostic tool that may be an adjunct or an alternative to tissue biopsy and can be applied in many clinical scenarios.' In addition, ctDNA testing has entered clinical routine in cases where no evidence-based treatment option is left and clinicians look to plasma for clinically-actionable mutations. 'However, due to the high variability of ctDNA, we still need to work on sensitivity,' the expert cautioned. 'Implementation of ctDNA mutation testing in routine clinical practice is envisioned in the near future, but it is necessary to standardise workflow because many steps are involved in a liquid biopsy test so it is really important to do this in a proper way.'
The session was hosted by Professor Stefan Holdenrieder from the German Heart Centre (DHM) in Munich, and also heard presentations on monitoring of conventional and immune therapies by molecular biomarkers from Professor Michel van den Heuvel of Radboud University Medical Center in the Netherlands; and on Exosome-associated miRNA and IncRNA diagnostics by Professor Michael Pfaffl from the Technical University of Munich.
Profiles:
Dr Verena Haselmann is Deputy Director of the Institute of Clinical Chemistry at the University Hospital Mannheim and heads the Next Generation Sequencing (NGS) Core Facility of the Medical Faculty Mannheim at the University of Heidelberg, Germany. Her research focuses on molecular genetics, ctDNA/liquid profiling, integrative diagnostics and quality assurance.
Dr Ellen Heitzer is Associate Professor at the Diagnostic and Research Institute of Human Genetics and heads the Research Unit for Liquid biopsies for personalized medicine in cancer at the University of Graz, Austria. A pioneer of liquid biopsy in Europe, her scientific expertise and research focus is in cancer biomarkers, cell-free circulating DNA, tumour heterogeneity, hereditary cancer syndromes, next generation sequencing, and circulating tumour cells.