Biomarkers - the hallmark of personalised medicine
"One size fits all" – the phrase is a fact of life in terms of the drugs available to treat cancer patients today. This solution can bear tragic results. Only 25% of cancer patients currently respond to this 'one size' drugs administration. In addition, 100,000 patients die annually, in the USA alone, from the side effects of those drugs. Personalised therapies that are devised to suit patients on an individual basis, promise to be more effective and to be less prone to undesirable side effects. For this reason, researchers worldwide are working to facilitate this approach.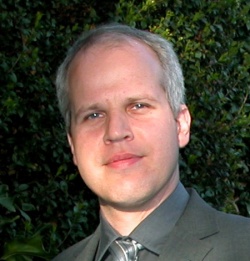 Personalised treatment requires accurate, molecular diagnosis of the disease state in patients. Biomarkers for in vivo or in vitro diagnosis are lynchpins in that process.
Today, PET/CT using the molecular imaging biomarker [18F]-fluorodeoxyglucose (FDG) allows us to stage cancer and to monitor the effectiveness of treatment to some extent. However, FDG-PET just measures glucose metabolism in tissues, allowing us to visualise cancerous lesions, which usually aggressively consume glucose, but other processes, such as muscle and brain activity or inflammation can get in the way. At the European Forum on Oncology, in Berlin, Hartmuth Kolb PhD, Vice President, Siemens MI Biomarker Research, stated: 'The development of new and more specific PET markers is a key activity that must take place for personalised therapy to become a reality. These new biomarkers will be linked to patient outcomes and they will either predict a patient's response to treatment, or allow early response determination.'
PET imaging scientists are concentrating on [18F]-fluorothymidine (FLT), a PET imaging biomarker for measuring cell division. Because cancer cells divide rapidly, tumours can be identified with greater specificity and FLT-PET promises to allow better treatment response monitoring.
Angiogenesis and hypoxia, i.e. the growth of new blood vessels and oxygen starvation, respectively, are additional biological processes worthy of imaging. Cancer treatment often involves anti-angiogenesis drugs, and angiogenesis imaging agents may be able to monitor the effectiveness of these drugs in patients. Hypoxic tumours are less sensitive to chemotherapy and hypoxia imaging may allow better and more individualised radiation therapy planning.
'These markers are currently undergoing clinical trials with the goal of linking the PET imaging results with outcomes and to obtain regulatory approval,' Dr Kolb said. 'In vivo imaging will be synergistic with in vitro tests and, together, these techniques will pave the way for personalised treatment. The objective is to apply in vivo imaging procedures based on the results of specific blood or tissue tests with the goal of identifying disease early and to devise patient-specific treatment regimens, which can be monitored through molecular imaging.'
A more precise determination of the disease should obviously result in more targeted treatment -- the long term objective. 'I think that the times of "blockbuster drugs" have gone, particularly in the field of cancer. Companion drugs, the effects of which can be proven with the help of new tracers, are where the future lies. However,' Dr Kolb pointed out, 'it will probably take another ten years before these companion diagnostics/therapy solutions are on the market.'
Then, once approved, they could not only lower costs but also improve patient outcomes and quality of life.