Beckman Coulter's new assay for safer pregnancies
New Assay Is First to Standardize to World Health Organization's 5th International Standard for Chorionic Gonadotropin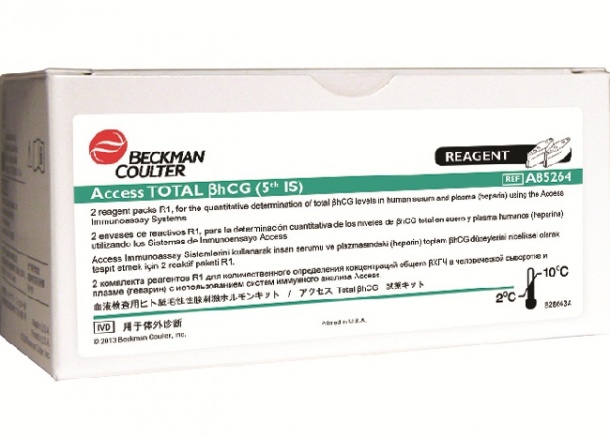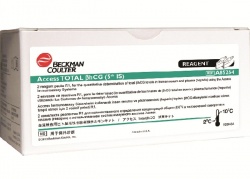 Aligned with its commitment to help move reproductive health management forward, Beckman Coulter Diagnostics has received clearance for its new Access Total βhCG (5th IS) assay from the U.S. Food and Drug Administration (FDA) 510(k), as well as being granted the CE Mark specifically for Europe.
The Access Total βhCG (5th IS) assay is the first βhCG assay standardized to the highly purified World Health Organization (WHO) 5th International Standard (IS) for chorionic gonadotropin, a glycoprotein hormone most commonly measured for pregnancy determination. The assay is critical in routine and emergency diagnosis as it is frequently ordered on women of childbearing-age who require treatment which could potentially be harmful to a fetus.
In Europe, the CE Mark specifically expands the use of the assay to include approval for Down syndrome assessment during pregnancy.
"As the first manufacturer to standardize to the WHO 5th IS, the new βhCG assay is an example of Beckman Coulter's continuing dedication to lead the way in this important diagnostic field," said John Blackwood, senior vice president of Product Management for Beckman Coulter Diagnostics. "The new assay is just one example of the innovations that comprise Beckman Coulter's reproductive health portfolio — the most comprehensive immunoassay reproductive panel available on the market."
The assay features a broad dynamic range with automatic onboard dilution capability, reducing the need for manual sample dilutions. As a part of the standardization, reference ranges have been updated to include additional populations that include women over the age of 40 and post-menopausal women. Additionally, in response to changing laboratory environments and the challenges faced in collecting serum samples, Beckman Coulter has improved the Total βhCG (5th IS) to make it more resilient to pre-analytical factors. Access reproductive solutions are part of a comprehensive assay menu featured on the Access and UniCel Immunoassay Systems.
About Beckman Coulter
Beckman Coulter Diagnostics develops clinical diagnostic products that help advance and optimize the clinical laboratory. Based in Brea, Calif., Beckman Coulter's instruments, systems and tests help streamline processes to enhance efficiency, reduce costs and speed the delivery of results. For more than 75 years, Beckman Coulter has been a global leader devoted to providing solutions to laboratories of all sizes – offering a broad portfolio of chemistry, immunoassay, hematology, urinalysis, automation and information systems. Beckman Coulter is, and always has been, singularly devoted to moving science, innovation and the lab forward. For more information, visit www.beckmancoulter.com.
More on the subject:
More on companies: