3-T MRI is now more accessible
Mark Nicholls reports from ECR 2012
A new competitively priced scanner promises to make 3-tesla MRI more accessible to a wider range of institutions, according to Siemens Healthcare.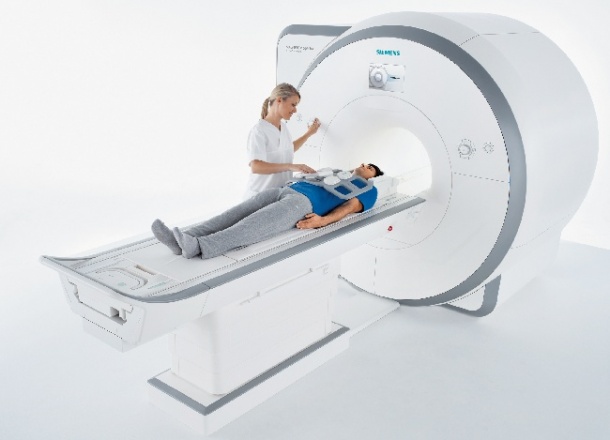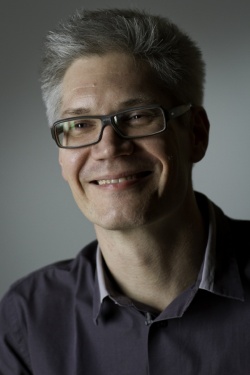 The advantages of the Magnetom Spectra, which combines high quality imaging with affordability, were highlighted in the Creating the Future of MRI Satellite Symposium organised by Siemens. Associate radiologist Dr Axel McKenna-Kuttner (Joint Radiology and Nuclear Medicine Practice, Frankfurt, and head of radiology in its Bad Nauheim practice) who has been involved in the evaluation of the 3T Magnetom Spectra at the centre, detailed the performance of the new scanner, which employs TIM (Total Imaging Matrix) 4G technology - the latest Siemens coil generation. This array structure delivers high spatial and temporal resolution and has good signal-to-noise ratio. Dr McKenna-Kuttner highlighted the imaging advantages experienced while evaluating the machine when used in areas such as the head, thorax, cardiac, abdomen, wrist, hip and small structures such as fingers.
With the head it was possible to see small structures in detail with a high image resolution, he said, giving comparisons between 1.5-T and the 3-T system. For the abdomen, he said the Magnetom Spectra imaging was flexible, with excellent spatial resolution and no limitations when scanning heavier patients. He added that the system worked well in musculoskeletal imaging offering 'superb detail' and scanning time that was no longer than 1.5-T. The system was able to improve workflow, he said, pointing to a reduction of 50% in lumbar spine scan time when using Dixon sequence. 'That's important, because about 20% of our daily workflow is with lumbar spine imaging.' Dr McKenna-Kuttner concluded: '3-T imaging delivers superior image quality in musculoskeletal imaging and neuro-imaging. The critical regions, such as cardiac or abdominal imaging, have no limitation and 3-T scanning can be executed economically.
'The Magnetom Spectra is an MRI scanner that will enable many radiologists to utilise 3-T for the first time… so we now have the means of delivering better patient care even under tight budget conditions.' Siemens points out that the Magnetom Spectra is equipped with the firm's MRI workflow solution DOT (Day Optimising Throughput), the benefits of which were discussed by Dr Christoph Bremer (St Franzikus Hospital radiology department, Munster) when used in connection with his department's Magnetom Aera 1.5-T scanner installed in August 2010. With some technicians in his department having limited MRI experience, he said DOT helped simplify examinations. In a study, his team compared non-DOT workflow (which has nine stages) to DOT workflow (with five stages). Focusing on MR angiography, they studied 10 DOT and 11 non-DOT activities, looking at image quality, SNR measurement, the number of technician clicks, and examination and acquisition time.
In the workflow analysis the examination time for non-DOT was 19 minutes, acquisition time 13 minutes with 110 mouse clicks. With DOT the exam time was 17 minutes, with 11 minutes acquisition time and 74 clicks. 'The complexity of MR examinations has definitely been reduced by DOT, while the image quality is increasing,' Dr Bremer concluded. 'It speeds up workflow and specifically supports technicians with moderate MR experience. However,' he added, 'DOT does not replace technicians' expertise within your team.'
Professor Claus Claussen, Director of the Department of Diagnostic and Interventional Radiology at the University of Tubingen and the session chairperson, also examined the benefits of hybrid imaging, looking at MR-PET and PET-CT.
More on the subject:
More on companies: