Working at the heart of Arizona Heart
Three high-tech operating theatres gain sophisticated Ziehm C-arms
Among the area's top cardiac and vascular disease specialist hospitals, Arizona Heart has invested in several technological advancements over the past year, including Ziehm Imaging's digital flat panel C-arms for its three advanced technology suites.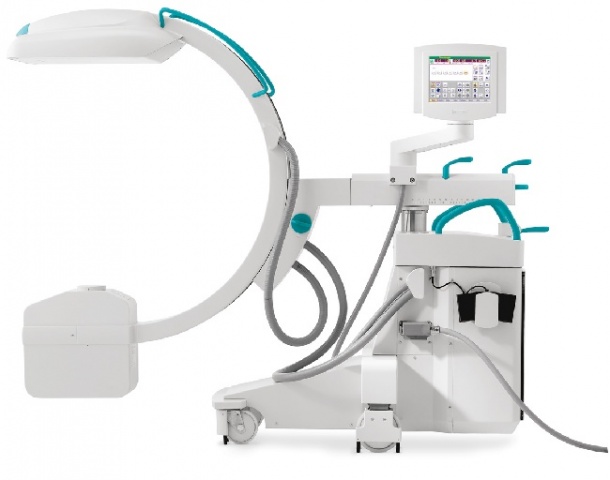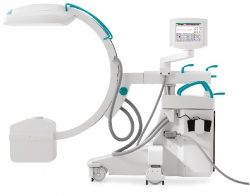 The Vision RFD hybrid edition delivers distortion-free, high-resolution images for interventions and represents a cost-efficient alternative solution to fixed installed systems, Ziehm Imaging reports, adding that Arizona Heart also installed 12 of its ceiling-mounted monitors.
Procedures on the cardiovascular system include percutaneous or catheter-based interventions on complex aortic problems. Dr Grayson H Wheatley III MD performs an increasing number of hybrid procedures that combine the advantages of traditional open surgery with image-guided catheter-based interventions. 'The Ziehm C-arm is often used for long and complex cases, which can take hours to complete. This system offers an image quality that is comparable with many fixed imaging systems, and it has never shut down due to inadequate heat management,' he pointed out. 'A reliable imaging solution is critical -- the last thing we want to worry about when treating the patient is the C-arm shutting down because of overheating.'
The Ziehm Vision RFD is exactly tailored for hybrid OR use, the manufacturer points out. 'With up to 25 images per second, its powerful monoblock generator also produces high-quality X-rays of moving objects, such as beating hearts. The C-arm features a userfriendly Touchscreen interface that's mounted on the sterile OR table, an injector interface that synchronises contrast media with the imaging process, and an interface for external displays.'
Lead technologist Scott Cox RT is part of the team performing 120-150 endovascular and hybrid procedures monthly. 'One of the best things about Ziehm C-arms is that it's very easy to switch between live angio, subtracted roadmapping and the archived images using the touchscreen interface mounted on the C-arm.' Ziehm Imaging's service also includes medical staff training and continuous support during installation. Commenting on this, Shanna Woyak, COO at Arizona Heart, said: 'They are accessible and visible and have played a viable role in our physician and staff education on the C-arms.' The firm, she added, went 'above and beyond to accommodate our needs'.
More on the subject:
More on companies: