Article • Is the problem also the solution?
Why digitisation pushes (and prevents) physician burnout
Deployment of electronic health records (EHR) are increasingly cited as a factor in physician burnout. However, a senior figure with the Healthcare Information and Management Systems Society (HIMSS) – which supports the transformation of health through information and technology – believes defined use of data and information can help off-set the impact of burnout among health professionals.
Report: Mark Nicholls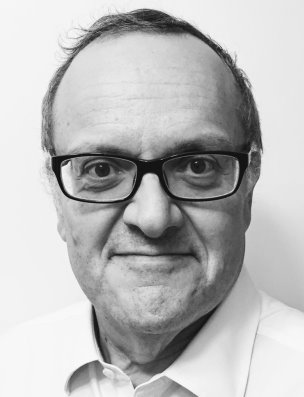 'Physician burnout is often said to be caused by digital transformation,' HIMSS Chief Clinical Officer Dr Charles Alessi said. 'If the deployment of an EHR is badly handled, this can be the case, but there are plenty of other reasons why burnout is a problem.' His lecture 'Managing Physician Burnout: Using the EHR as a Clinical Extender' delivered during the HIMSS Global congress in Orlando, Florida last February, focused on causes and solutions whilst acknowledging the issue of physician burnout – which encompasses emotional exhaustion, depersonalisation, distress and depression – remains serious. The session came as new data emerged from Mayo Clinic that physician well-being was improving, though he pointed to broader research that still suggests 50% of physicians, in practice across all disciplines or in training, are affected, along with nursing cadres and other health and care workers.
Recommended article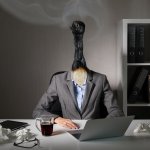 Article • Under pressure
Longer hours, more demanding working practices, complex cases and increased administration are taking their toll on physicians as growing numbers, across a range of specialties, report signs of burnout. All this despite technological advances such as artificial intelligence and machine learning to aid diagnosis, read and interpret images, improve workflow and enhance decision-making. Recognised…
Causes, he said, range from 'doing more with less', increased thought output and manpower issues. They include changes brought about by the democratisation of information allied with the consumer revolution; the requirements of clinicians to both manage and exclude clinical risk at the same time and with the same patient; and the increased administrative burden associated with payments and assurance, as well as 'less than optimal' EHR deployments.
While there are 'no simplistic solutions', Alessi said mitigating measures can be taken and that the EHR has a part to play in helping to address the issue of physician burnout. 'The data and information can play a significant role in managing burnout if applied correctly. A use case is one I introduced personally into my general practice in England, where we had teams of people looking after populations. This meant we had doctors and nurses working in a way where the continuity of care was delivered via the clinical records.'
He outlined how his practice instituted a system whereby they monitored the time patients spent with each clinician and the wait before they were seen, the backlog of letters to be managed, the number and waits associated checking lab results, and the number of visits awaiting completion. 'This gave us a view of how well each individual was managing with the workload,' he continued. 'When we noted deteriorations in performance, we immediately instituted a process where we offered extra support – such as reduced workload till they caught up. This both identified impending problems very early and put in remediation immediately. We did not have a single episode of burnout in the years that followed, despite increasing workload and throughput as well as serial introductions of new EHR processes.'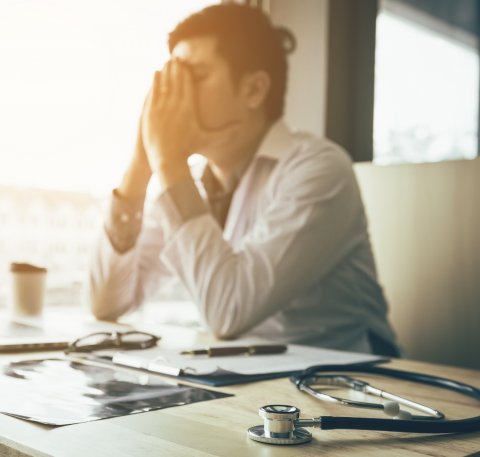 He suggests the EHR can be used as a 'clinical extender' in this context; as the vehicle to communicate with the patient, with the important issue being to try to keep that connection as personal as possible between patient and clinician, such as using a named person to communicate.' However, he stressed the importance of thinking carefully before deployment of new systems and taking the perspective of the clinical staff into account as well as that of the administrative staff and patients.
Evidence remains that EHRs contribute to physician burnout, such as from a 2017 study published in the Annals of Family Medicine (AFM) which found that primary care physicians spend more than 50% of their time working on tasks associated with EHRs instead of caring directly for patients. A similar 2016 study published in the Annals of Internal Medicine (AIM) found that 'for every hour physicians provide direct clinical face time to patients, nearly two additional hours are spent on EHR and desk work within the clinic day' with further tasks performed outside office hours.
In a recent Mayo Clinic update – based on extensive research on physician burnout – findings suggest physician well-being is improving, but physicians remain at high risk for burnout, depression and depersonalisation, compared to other professionals. Researchers from Mayo Clinic, the American Medical Association and Stanford University collaborated in the national survey of physicians across more than 20 specialties to assess any changes between the previous study in 2014 and the original survey in 2011. While burnout varies by specialist, overall reported levels of burnout and satisfaction with work-life integration improved between 2014 and 2017 – but only to 2011 levels. More than 30,000 physicians were invited to participate in the electronic survey; just over 5,000 responded.
Profile:
Dr Charles Alessi is Chief Clinical Officer for the Healthcare Information and Management Systems Society (HIMSS); senior advisor to Public Health England and lead around dementia and ageing. He is also a former Chair of the National Association of Primary Care in England (the national body representing the hospital sector including primary care). The HIMSS is a global advisor and thought leader supporting the transformation of health through information and technology.