Video • Enterprise imaging solution
Carestream reveals updates for Clinical Collaboration Platform at HIMSS 2019
Carestream Health will showcase its latest version of Vue Clinical Collaboration Platform at the HIMSS 2019 tradeshow (Booth #2741) being held February 11-15 in Orlando, Fla.
The latest release of its Clinical Collaboration Platform includes a zero-footprint offering with additional modules, as well as report analytics using natural language processing (NLP) to enable data-mining of diagnostic reports for quality measures and research. "Carestream's enterprise-wide solutions help customers simplify workflow and eliminate departmental imaging silos to improve care and lower costs. Today 4,800 healthcare organizations across 82 countries rely on our solutions and expertise," said Andreia Beyer, Carestream's Director of Global Marketing and Growth Opportunities for Healthcare Information Solutions. "Our modular enterprise imaging solution can an easily image-enable a facility's EHR and offer providers a complete patient health record."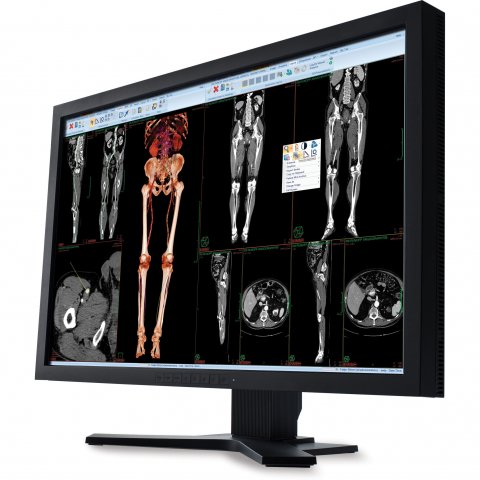 The Clinical Collaboration Platform allows providers of all sizes to consolidate, manage and seamlessly share images and reports across a healthcare enterprise. It features efficient diagnostic tools and native multimedia interactive reporting for improved clinical productivity; intuitive communication and collaboration tools to streamline operations; and advanced workflow orchestration capabilities and analytics to optimize cross-enterprise resource utilization.
Carestream has managed enterprise imaging deployments at very large organizations around the world including Renaissance Imaging Medical Associates (RIMA) and University of Virginia Health System (UVA) in the United States; Andalusian Health Service (SAS) in Spain; NHS Scotland; Clalit Health Services (Israel); and Grupo Fleury (Brazil). Recently VISN 20 in the U.S. Pacific Northwest selected Carestream's Vue PACS, Vue Motion and Vue Archive solutions to provide a unified source of imaging data to physicians in five states.
In the U.K., Carestream will be deploying Vue PACS and Vue Archive solutions across the University Hospitals Birmingham NHS Foundation Trust, one of the largest teaching hospital trusts in England. The trust includes four hospitals, 2,700 hospital beds, delivers care for more than 2.2 million people each year and performs more than 1.1 million radiology studies.
The Region of Southern Denmark will replace all existing RIS and PACS systems with Carestream's Clinical Collaboration platform to facilitate workflow and support patient care across the region.
Carestream will feature its Clinical Collaboration Platform at HIMSS that includes:
Workflow Orchestrator – a module that automatically assigns studies to the most appropriate available radiologist while efficiently balancing caseloads to accelerate reading times;
Vue Reporting – Carestream's latest generation of radiology reporting that integrates multimedia content such as graphs, tables, images and hyperlinks;
Vue Motion - Carestream's award-winning enterprise viewer that equips clinicians with easy access to image and reports on mobile devices anytime, anywhere; and
Vue Cloud – A service that provides healthcare organizations rapid, easy access to medical images, while controlling the cost of storing and managing them.
More on the subject:
More on companies: