Article • Cancer screening
What women should know about breast density
Formalising protocols can lead to better patient outcomes, advises Tracy Accardi, Hologic's Global Vice President of Research and Development for Breast Health & Skeletal Solutions
'Breast density: it's a topic that comes up often in the breast imaging industry and plays a crucial role in breast screening, as women with very dense breasts are four to five times more likely to develop breast cancer than women with less dense breasts1,2. Additionally, the masking effect that breast density can have on an image, which can make it extremely challenging for radiologists to see and diagnose cancer using traditional 2-D mammography, demonstrates that breast density greatly impacts on the breast screening process as a whole. These facts make it particularly important for radiologists to educate their patients about what their breast density is and what that means for their health.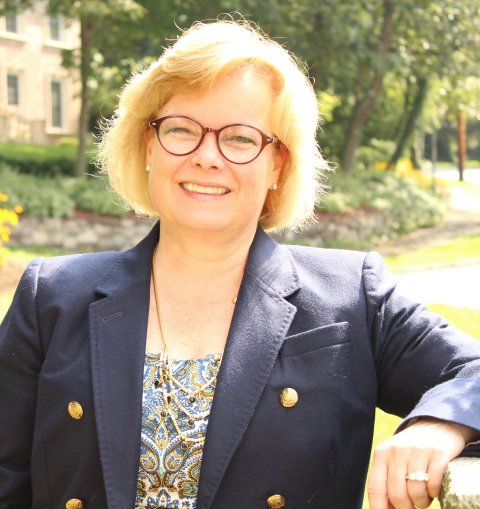 According to a 2017 Kadence study, 74 percent of radiologists surveyed in Europe talk to their patients about dense breasts and, of those, 25 percent list diagnosis/detection as their top challenge when it comes to screening women with dense breasts. However, only two percent of the surveyed radiologists have a formal screening protocol in place for patients with dense breasts3.
The proven impact of density on screening, coupled with these research findings, shows a clear need for radiologists to formalise their approaches to addressing breast density, from patient education and assessment through screening. This will help to ensure that all patients – including those with dense breasts – have the best possible clinical outcomes.
Driving breast cancer screening compliance is an essential part of improving clinical outcomes, and one way to do this is to educate women about their breast density. Knowing breast cancer risk factors, such as family history, can help encourage patients to remain compliant with screening guidelines, and breast density is no exception. By informing patients who have very dense breasts that they may be at greater risk for breast cancer diagnosis, radiologists can help improve screening compliance among women who may not have previously felt a strong need to be screened. Therefore they may have a better chance of early cancer detection. However, to be effective, discussing breast density with patients starts with breast density assessment, an exercise that is currently undergoing a great deal of change, especially as artificial intelligence (AI) continues to advance.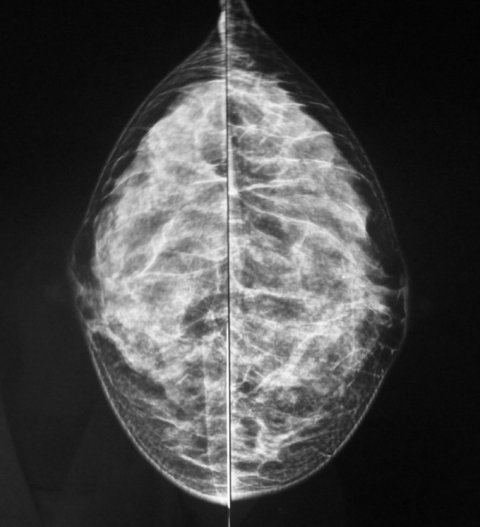 Typically, to categorise their patients' breast density, radiologists complete a visual assessment of digital images using the Breast Imaging Reporting and Data System (BI-RADS) classification established by the American College of Radiology (ACR) in 1993. The current need for a visual assessment to indicate a BI-RADS score means that breast density categorisation can be subjective to the person reading the images and lead to variations depending on who is looking at the image. The rising trend of machine learning in the medical device space, however, is becoming increasingly relevant specifically for analysing breast density. Machine learning-based algorithms are especially useful for classification issues, and categorising breast density using parenchymal patterns and texture is just the type of need these algorithms can help fulfil.
When combined with expertise from radiologists, who can provide patient and situational-specific context to supplement the AI, the use of such technology can help standardise breast density classifications. Thus, machine learning can greatly impact on breast density assessments by providing a more uniform, objective classification system across the industry. Thus clinicians can make more confident screening decisions and recommendations for their patients.
Since dense breast tissue can make identifying cancers more difficult on certain imaging modalities, breast density can help to inform which screening protocol is best for each patient. This can vary based on the pros and cons of the technology and specific needs of a patient. Ultrasound, commonly used in Europe for example, is very useful for women with dense breasts because it can identify the difference in density between tumours and the breast tissue around them. Unfortunately, ultrasound also has significantly higher false positive rates. Contrast enhanced breast MRI provides very clear images that make it easier to spot cancer in dense breasts and doesn't use ionising radiation, but it can also lead to false-positives, is very expensive and is limited in availability.
Radiologists should place more of a priority on formalising their breast exams based on breast density, while of course keeping in mind any other relevant factors distinctive to each patient

Tracy Accardi
Although 3-D digital mammography uses a radiation dose, it provides accurate, high-quality images that can help detect invasive cancers – and it is without question that accuracy is by far the most important part of any breast screening. If a radiologist was to perform a 3-D mammography exam on a patient with dense breasts and not see anything, then he/she can be especially confident the patient is done with screening and only move on to an ultrasound option if there are any suspicious spots.
Despite the fact that there is no general consensus on what screening protocols for dense breasts should be, some imaging modalities are more effective than others. In fact, Hologic's 3-D Mammography exam is the only mammogram that is FDA-approved as superior to standard 2-D mammography for routine breast cancer screening of all women, including those with dense breasts4. Therefore, radiologists should place more of a priority on formalising their breast exams based on breast density, while of course keeping in mind any other relevant factors distinctive to each patient.
The concept of breast density is an eye-opening one because it truly captures the unique profile of each patient. Although two women may have the same breast density classification, other factors in their life, such as family history, race and more, each play a different role in creating a somewhat different patient profile. By addressing breast density head-on through educating patients on the topic and implementing a more formal assessment and screening process, radiologists can help each patient have the best chance of early cancer detection, which is the ultimate goal for all.'
References
1. Boyd NF, Guo H, Martin LJ, et al. Mammographic density and the risk and detection of breast cancer. N Engl J Med. 356(3):227-36, 2007.
2. Yaghjyan L, Colditz GA, Collins LC, et al. Mammographic breast density and subsequent risk of breast cancer in postmenopausal women according to tumour characteristics. J Natl Cancer Inst. 103(15):1179-89, 2011.
3. Kadence study conducted in partnership with Hologic in 2017. Data on file.
4. FDA submissions P080003, P080003/S001, P080003/S004, P080003/S005
More on the subject:
More on companies: