Hologic, Inc.
Hologic – 3Dimensions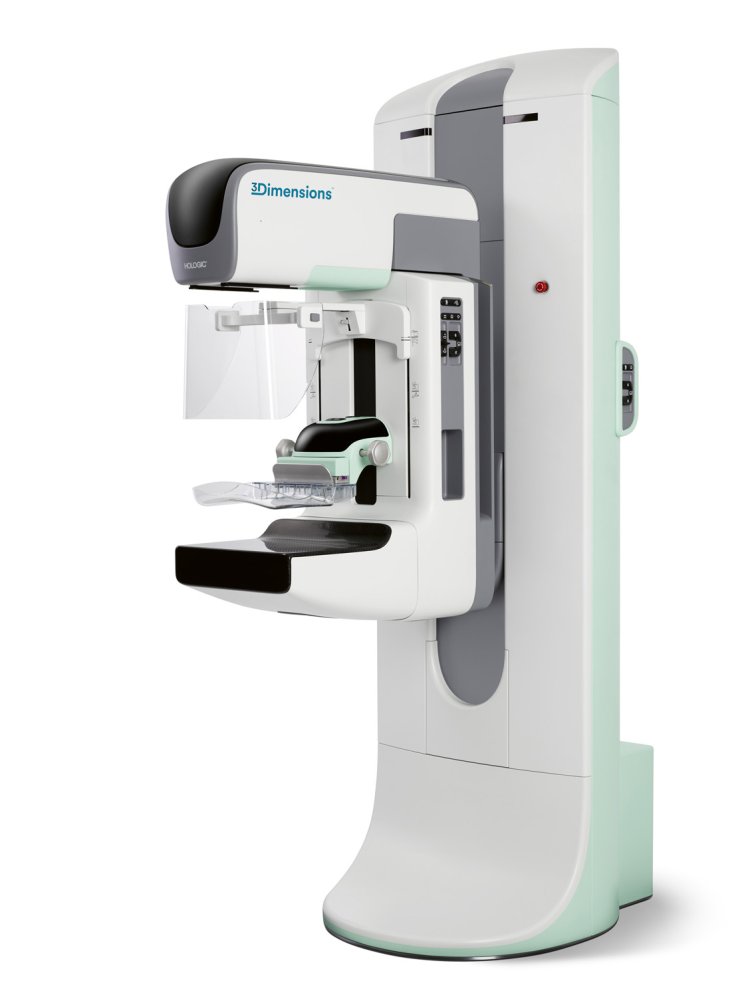 Pixel size: 70 μm (2D) / 140 μm (TOMO)
Scan angle: 15°
Scan type: 3.7 s
Highlights

A Breast Tomosynthesis Exam with Results Like No Other. Only the Hologic 3D Mam- mography exam:
Proven to detect up to 65 % more invasive breast cancers than 2D alone.*
The only mammogram FDA approved as superior for women with dense breasts compared to 2D mammography.
More than 200 studies demonstrate the exam's clinical efficacy.
Now you can have these clinically proven results with the new Hologic 3Dimensions 3D Mammography system.

* Results from Friedewald, SM, et al. "Breast cancer screening using tomosynthesis in combination with digitalmammography." JAMA 311.24 (2014): 2499-2507