What´s new in high-resolution radionuclide imaging?
This technique is increasingly used to detect breast cancer and has been shown to improve diagnosis in many clinical situations. It is also allowing clinicians to detect previously unknown areas of breast cancer in women with newly diagnosed disease.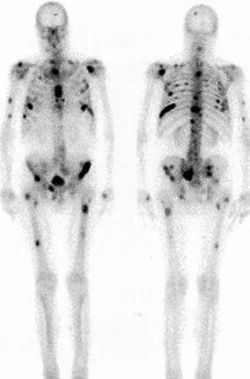 Involved in the technique's development, Professor Rachel Brem, Director of the Breast Imaging and Interventional Centre and Professor of Radiology at George Washington University, Washington DC, explained: 'High resolution nuclear medicine imaging of the breast is a functional approach to breast cancer diagnosis.
This uses a high resolution, breast specific gamma imaging that allows for the detection of both invasive and non-invasive breast cancer that are as small as 1mm. We can reliably detect 2mm cancers with this approach.'
The approach of breast specific gamma imaging (BSGI) is that, unlike mammography and ultrasound – based on anatomy and asking what breast cancer looks like - BSGI asks how breast cancer functions differently to the normal surrounding breast tissue.