Two new lab launches
A bench-top haematology analyser for mid- to high-volume labs and new software to bring confidence in the use of flow cytometry
Beckman Coulter, Inc. has released a new bench-top haematology analyser for mid- to high-volume laboratories, and upgraded software for HematoFlow.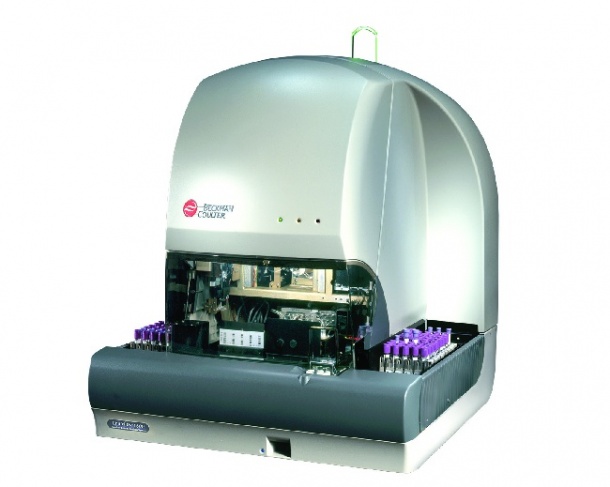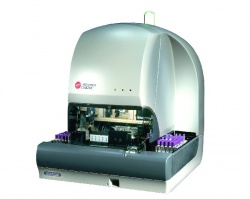 Building on proven cellular analysis technology, the company's new UniCel DxH 600 Coulter cellular analysis system – complete with FDA-cleared advanced software – provides laboratories with exceptional quality results, improved first-pass accuracy and automatic re-run and reflex testing, thereby reducing overall manual review rates and processes, the firm reports.
The haematology laboratory's single most important step, and most time consuming, is the manual review. By reducing manual differential rates, the new analyser frees mid- to high-volume labs to focus time on quickly and accurately reporting patient results, improving patient health and reducing the overall cost of care.
'This new haematology analyser has the ability to transform the haematology lab with unparalleled efficiency, revolutionary scalability and quality of results,' said John Blackwood, the company's senior Vice-President for Product Management at Beckman Coulter Diagnostics. 'The UniCel DxH 600 advances the technology that made Coulter systems the worldwide market leader in haematology and will change how labs manage their cellular analysis process.'
The software provides new features, enhancements and research-use parameters to improve laboratory efficiency, reliability and quality, the firm adds. 'The software saves time by allowing labs to partially release patient results manually or automatically via decision rules and offers users the ability to create and edit decision rules during instrument operation and offers pre-defined decision rules using Cell Population Data.'*
In addition, the firm reports, other software features include '…the ability to track workload by the day, hour and test, as well as providing automatic notification of STAT samples that have neither been processed nor released within an expected time frame, helping users to report STAT results in a timely and efficient manner.
'With the same technology, user interface and consumables as the UniCel DxH 800 Coulter cellular analysis system, the UniCel DxH 600 brings true standardisation of results and process to the haematology lab, reducing lab personnel training and simplifying consumable inventory management. To further enhance standardisation, all new DxH 800 analysers will be installed with the advanced software; and current DxH 800 customers will be upgraded.'
Upgraded CytoDiff CXP software for HematoFlow
Also launched in April was the advanced version of the CytoDiff CXP Autogating Software. This new software is an integral part of Beckman Coulter's unique HematoFlow solution*, which combines diagnostic reagent, haematology and flow cytometry hardware and IT expertise.
Version 2 CytoDiff CXP Autogating software was designed to bring confidence in the use of flow cytometry in the routine haematology lab for the auto-validation of abnormal samples. Easy-to-use, the advanced Version 2 software further improves sub-population classifications, the manufacturer reports. 'It adds new features, such as greater precision in the removal of potential interference and metrics that provide a new "confidence level" on population classification. The new software simplifies the review process making it easier to validate results with greater certainty.'
HematoFlow with the CytoDiff five-colour antibody cocktail and CXP Autogating Software make it possible to use the precision of flow cytometry to deliver extended white blood cell (WBC) differential results with far greater consistency than manual microscopic assessment, Beckman Coulter adds. 'The five-colour antibody cocktail, the CytoDiff, uses six monoclonal antibodies to establish the differential.
'HematoFlow with CytoDiff CX Autogating Software offers enhanced performance by delivering flow cytometry expertise alongside cutting edge image analysis technology applied to each of the multiple population classifiers,' explains Dr Josee Naegelen, haematology marketing manager for Beckman Coulter Diagnostics Global Product Management and Strategy. 'The routine use of flow cytometry for validating abnormal samples can improve workflow and turnaround time as well as providing access to additional diagnostic information for patients. This has a significant impact on the lab, enabling it to handle increasing workloads with greater confidence.'
European laboratories are already working with Beckman Coulter to increase confidence in the routine use of flow cytometry in the haematology process for validating abnormal samples. According to the firm, hospitals including University Hospital, Rennes and Bordeaux in France, Erasme University Hospital, Brussels, Belgium and several private labs are successfully adopting this approach: 'They are using our FC 500 flow cytometer and the CytoDiff reagent to establish the extended flow WBC differential, detecting and quantifying normal and abnormal population subsets.'
More on the subject:
More on companies: