Transforming Care Together
Philips is showcasing the company's mission of "Transforming Care Together" by featuring several of its latest solutions developed with customer insights in mind, demonstrating the company's commitment to keeping pace with the changing needs of radiologists at RSNA.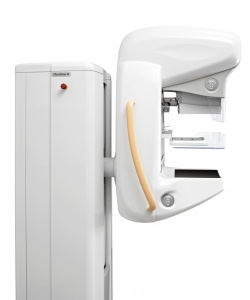 The next generation of MicroDose with Single-Shot Spectral Imaging (SI)* together with the first clinical application – Spectral Breast Density Measurement*. The new Philips MicroDose SI, a full-field digital mammography system, brings the potential of non-invasive spectral imaging to clinical practice without exposing women to additional examinations or X-ray radiation. The system uses direct, digital photon-counting technology to provide high-quality images at 18-50 percent less dose than comparable systems. The new SI application* provides objective spectral breast density measurements for refined risk assessments that can be obtained in the same examination as a standard low-dose mammogram.
*Not available for sale in the U.S.
Visit Philips at RSNA 2012 in the North Building Hall B of the McCormick Place convention center at booth 7719 from November 25-29.
For more information, additional materials and images, go to http://www.philips.com/RSNA and click on the "News Center" tab.
More on the subject:
More on companies: