Article • Covid-19, cybersecurity, AI
Top 10 technology hazards for hospitals (according to experts)
Coronavirus-associated concerns dominate the Top 10 list of important technology hazard risks for hospitals, in an annual report published by ECRI, a nonprofit technology Pennsylvania research firm. The list is derived from ECRI's team of technology experts who monitor hospital and healthcare organizations, and published to inform healthcare facilities about important safety issues involving the use of medical devices and systems.
Report: Cynthia E. Keen
Image source: Unsplash/Hiroshi Kimura
Six issues relate to the coronavirus treatment focus by hospitals worldwide. All items "represent problems that can be avoided or risks that can be minimized or risks that can be minimized through the careful management of technologies", according to ECRI.
No. 1 - Complexity of Managing Medical Devices with Covid-19 Emergency Use Authorization (EUA)
Governmental regulatory agencies throughout the world have have temporarily authorized the use of numerous medical devices that had not been previously approved to deal with the Covid-19 crisis. Hospital managers needs to be aware that EUA devices may not be as safe or effective as those approved in the regular clearance process, and that EUA can be revoked at any time. ECRI recommends that healthcare facilities proactively manage EUA device inventories, monitor each device's EUA status, and determine in advance what to do with the devices when EUA ends.
No. 2 - Automated EHR Prescription Drug Entry Shortcuts May Cause Serious Medication Errors
The prescription drug component for electronic health record systems' (EHR) medication ordering, storage, and delivery may have a function that allows a user to enter only a few letters of a drug's name before the system populates the drug selection field window. This increases the risk that users may mistakenly select an incorrect drug or dosage.
In addition to EHR systems, this automated shortcut capability may exist in computerized provider order-entry (CPOE) systems, ambulatory prescribing systems, automated dispensing cabinets, inpatient and community pharmacy systems, and infusion pumps. ECRI recommends that any drug selection window require the entry of five characters instead of the typical three-character default setting.
No. 3 - Patient and Data Risks Relating to Rapid Adoption of Telehealth Technologies
The surge in telehealth remote interaction with patients has provided many benefits, and healthcare outreach via telehealth technologies is expected to continue after the pandemic ends. ECRI recommends that new telehealth delivery care models be assisted with respect to utility to patients, integration with existing clinical workflows and systems, robustness of IT networks, and strong cybersecurity controls, and proficiency of use by medical staff.
No. 4 - Failure of N95-style Masks to Protect Healthcare Workers
Not all N95 masks, filtering facepiece respirators that block at least 95% of airborne particles, meet these standards. ECRI testing through December 2020 found that more than 60% of those imported from Asia failed to filter particles as claimed. ECRI recommends independent testing for N95 masks from new sources, and if these masks fail to meet the N95 standard, existing supplies could be used for non- surgical, no-splash procedures.
Recommended article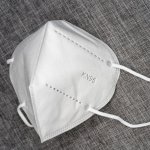 News • Insufficient protective properties
An analysis by ECRI, the U.S.'s largest patient safety organization, shows that up to 70 percent of KN95 masks it tested do not meet its standards for effectiveness, raising risks of contracting Covid-19 for care providers and patients at hospitals and other healthcare organizations that imported masks from China.
No. 5 - Consumer-grade products used in lieu of medical-grade products
Consumer-grade products, such as finger pulse oximeters, blood pressure cuffs, and glucose monitors are being used when there are medical-grade device shortages. Because most consumer-grade devices have not been evaluated in regulatory agency approval processes, they may not be as accurate or reliable, potentially misleading clincal staff. ECRI recommends that they be used only when medical-grade products are not available, and that they should not be used when monitoring critically ill patients. If there is no other option, medical staff need to be knowledgeable about potential performance differences.
No. 6 - Improper use of ultraviolet (UV) disinfection devices
UV disinfection technologies can be an effective supplement to normal cleaning and disinfection processes. However, if not properly used, UV disinfection devices may not deliver a high enough dose to inactivate microorganisims, or could expose operators and bystanders to unsafe levels of UV radiation.
ECRI advises that it is essential for users to understand the capabilities and limitations of each device and to be properly trained."Effective disinfection with UV light depends on the dose that reaches the microorganism," they write. This is a function of the intensity of the light emitted by the device, the duration of exposure, and any complicating factors, such as distance or shadowing. Surfaces to be disinfected should be in a direct line of sight, and should first be cleaned of soil. In addition, users must take appropriate safety precautions to protect themselves and others from UV light exposure.
No. 7 - Cybersecurity Vulnerability in Third-Party Software
Third-party software incorporated into medical devices may have cybersecurity weaknesses. ECRI recommends assessing a medical device supplier's ability to manage the software on its devices, regularly and frequently obtaining security information for the devices in inventory, and managing and establishing protocols.
No. 8 - Caution About Diagnostic Imaging Artificial Intelligence (AI) Applications
Validated AI software tools, such as applications to help distinguish Covid-19 related lesions from other lung-related pathologies on X-ray and CT images, are starting to be used as efficiency aids to radiologists. ECRI cautions that if the data used to develop the AI algorithm does not accurately represent a hospital's patient population, it may not be appropriate for use.
Recommended article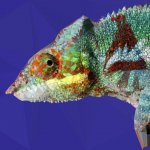 Article • 'Chaimeleon' project
A new EU-wide repository for health-related imaging data could boost development and marketing of AI tools for better cancer management. The open-source database will collect and harmonise images acquired from 40,000 patients, spanning different countries, modalities and equipment. This approach could eliminate one of the major bottlenecks in the clinical adoption of AI today: Data bias.
No. 9 - Remote Operation of Medical Devices Designed for Bedside Use
Hospitals have adopted methods to remotely operate medical devices, such as ventilators and infusion pumps, to minimize the risk by staff of coronavirus exposure and to conserve personal protective equipment (PPE). Hospital staff need to be alert to such problems as infection risks associated with increased connection points on infusion tubing or with compromised patient isolation, and adverse effects on device performance associated with the use of longer tubing sets, or with the inability of seeing or hearing the functioning of the device. Less frequent direct visual assessment of a patient may also prevent observation of clinical changes or device complications.
No. 10 - Insufficient Quality Assurance for 3D-printed Patient-Specific Medical Devices
3D printing technology is being used to create implants, protheses, surgical guides for orthopedic procedures, and anatomical models for surgical planning. If there are insufficient or inappropriate quality assurance measures, an improperly created 3D-printed device could lead to surgical complications, infection, patient injury, and/or procedure delays. ECRI recommends that healthcare facilities establish a written acceptance policy specifying the need to approve the object design and comprehensive quality control standards before any device is accepted for clinical use.