Article • Weak heart
The many causes of dilated cardiomyopathy
A major study has been launched to investigate the interaction between genes and lifestyle factors and dilated cardiomyopathy (DCM). Led by Professor Stuart Cook, at the National Heart and Lung Institute, this, the largest ever DCM study, will investigate why people develop DCM, with a focus on who is most at risk of sudden death or heart failure (HF).
Report: Mark Nicholls
Six hospital trusts across England – including the Royal Brompton and Harefield NHS Trusts and Imperial College London – will recruit patients for the study. DCM thins cardiac muscle, making it less able to pump blood around the body. About one in 250 (260,000) people in the UK are affected, with around one in 100 (650,000) believed to be at risk of developing the condition due to a common mutation in the titin protein. This mutation predisposes the heart to developing DCM when it is placed under stress such as during pregnancy, some cancer treatments and possibly alcohol abuse.
Study to improve diagnostics and therapy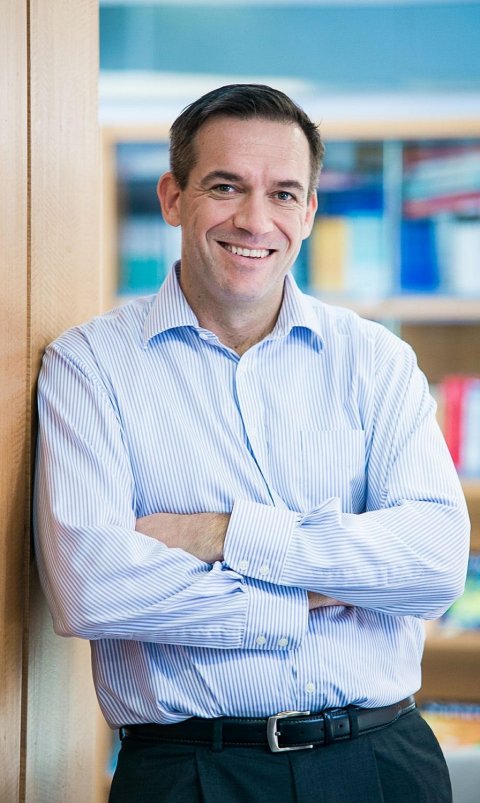 DCM is a complex condition and can be caused by a variety of genetic and environmental factors but cardiologists also recognise it is poorly understood, with most causes unknown. A leading course of heart transplantation, and after coronary heart disease, DCM is the leading cause of heart failure. The condition has poor outcomes with research suggesting that 15% of patients do not survive beyond five years after diagnosis, and up to half of deaths occur within the first two years of diagnosis.
In the new multi-centre study of more than 2,000 patients researchers will use advanced DNA sequencing, biological markers in the blood and cardiac imaging approaches to assess interactions between genes as they seek to discover new genetic mutations underlying DCM, as well as to assess potential environmental interactions. Ultimately the study aims to find better ways to diagnose, treat and prevent deaths from DCM.
Professor Cook, who is also Professor of Clinical and Molecular Cardiology at Imperial College London, said: 'For about 1 in 4 patients with DCM we can find a genetic cause. But that leaves us with hundreds of thousands of people with DCM that we cannot explain, which hinders our ability to diagnose and treat the patients or help their families. 'There are currently no targeted treatments that are specific for DCM but, as we get a better understanding of the genes which cause the condition, we can hope to develop new treatments which target these genes and pathways.'
Identifying new loci and genes for DCM
Unfortunately, genetic testing is often not helpful for people with DCM

Nilesh Samani
Professor Sir Nilesh Samani, Medical Director of the British Heart Foundation, which has delivered £2m funding for the study, said: 'In many cases, we can track the inheritance pattern and test family members of people with inherited heart conditions. But unfortunately, genetic testing is often not helpful for people with DCM, as we only know about a small number of genes which cause the condition.'
In 2011, Professor Cook and his team established the genetics and genomics group at NHLI and have developed and applied unbiased, integrated systems genetics and genomics approaches combined with high-resolution cardiovascular phenotyping to identify new genes and mechanisms for cardiac hypertrophy and dysfunction. The team has used genome-wide association in humans to identify new loci and genes for DCM and has already identified titin as the commonest genetic cause of DCM.
Profile:
Stuart Cook is Professor of Clinical & Molecular Cardiology at Imperial College London in the UK and head of the Cardiovascular Genetics and Genomics group within Genetics & Imaging at the National Heart and Lung Institute (NHLI). He also directs the genetics and genomics group that plays an integral research role within the Royal Brompton Hospital cardiovascular biomedical research unit. An expert in cardiovascular MRI, with special interest in genetics in cardiac muscle disease, his research focuses on the genetics of cardiovascular disease, particularly inherited cardiac conditions that cause electrical abnormalities of the heart and heart failure.