Cardiac MRI
Cardiomyopathy: the chameleon disease
Cardiomyopathy is a disease with many faces, a 'chameleon', according to Professor Jeanette Schulz-Menger. MRI benefits and potential should be communicated better and to a wider clinical audience.

Report: Axel Viola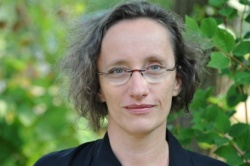 As Head of the working group Cardiac MRI at Charité, Campus Buch and head of Non-invasive Cardiac Imaging at Helios-Klinikum Buch, Berlin, she uses cardiac MRI to understand the disease better. 'Cardiac MRI plays different roles in the diagnosis of the different forms of cardiomyopathy,' the professor explained. The 'crucial feature' of this imaging modality is its ability 'to differentiate possible myocardial damages' in all forms of this cardiac disease, she pointed out, even when the pump function of the heart is intact. Even if echocardiography, for example, recorded normal cardiac performance in a patient, cardiac MRI can detect scar tissues and inflammations.
Cardiac MRI is the modality of choice to record right ventricular pump function, because echocardiography cannot handle the complex anatomy of the right heart. 'The right ventricle is shaped like a backpack –it simply does not fit in any geometrical assumption,' Prof. Schulz-Menger explained. While echocardiography tries to cut the right ventricle into many sections to be able to calculate pump function, she added, 'MRI can generate a 3-D image of the heart, which allows us to evaluate the actual pumping performance.'
In dilated cardiomyopathy – the pathological enlargement of the heart muscle – MRI is used to identify the cause of the condition, such as perfusion problems, inflammations or scar tissue. 'Scar tissue is easily visualised with contrast-enhanced techniques,' she said. This is of utmost importance because patients with scar tissue on the myocardium are at a higher risk of sudden cardiac death or on-going weakening of the heart muscle.
Moreover, cardiac MRI is increasingly used to examine the hearts of professional athletes, although this particular area has not yet been acknowledged in the relevant guidelines. Here, the task of cardiac MRI is to show whether a heart is enlarged due to intensive activity or due to a hypertrophic cardiomyopathy.
While echocardiography can visualise a thickened heart muscle, unlike MRI it cannot unambiguously identify cardiomyopathy. Furthermore MRI can identify heart muscle inflammation. Athletes who suffer this condition, and continue training, might experience life-threatening arrhythmias, which may lead to sudden cardiac death.
Professor Schulz-Menger is particularly pleased that other disciplines have begun to recognise the value of this: 'Cardiac MRI is used for risk stratification purposes in non-cardiac diseases.' In certain lung diseases such as sarcoidosis MRI can contribute to a more complete picture of the patient status. 'Many young sarcoidosis patients die of sudden cardiac death due to conduction disorders,' she explained. Conventional diagnostic methods, however, detect only eight percent of cardiac involvement, while pathological studies have shown cardiac involvement in 40 percent of patients. Cardiac MRI could identify these patients – 'and,' Professor Schulz-Menger said, 'that's great'.
She would like to see MRI used more frequently and in a more targeted fashion, but that would need its benefits and the potential to be communicated better to a wider clinical audience. Close relatives of patients with hypertrophic cardiomyopathy also need to undergo an MRI scan because there could be a familial predisposition for the disease. 'If I am serious about diagnostics, each relative has to have a cardiac MRI,' the professor pointed out, particularly since echocardiography is known for its poor detection of early signs of a hypertrophic cardiomyopathy. Additionally, a cardiac MRI scan is indicated when contradicting findings are reported, for example when an ECG yields different data than the echocardiography.
PROFILE:
Jeanette Esther Schulz-Menger has chaired cardiovascular magnetic resonance imaging at the Experimental and Clinical Research Centre (ECRC) in Berlin since 2008. The Max Delbrück Centre (MDC) and Charité jointly operate the centre. The professor's research focus is on the evaluation of myocardial damage with cardiac MRI. A driving force behind the implementation of a 7T MRI scanner at MDC, she also sets great store by translating MRI research results into clinical practice.