Article • "Taiwan Excellence" at Medica 2022
Sustainable solutions for post-pandemic healthcare
Innovative gastrointestinal imaging, medical panel PCs with hygiene optimisation, smartphone-based diagnostic tools, and sustainable hardware setups: At the Medica 2022 trade fair, manufacturers from Taiwan once again showed their capability to adapt and provide solutions for a world radically changed by the Covid-19 pandemic. Under the "Taiwan Excellence" banner, outstanding products from the island nation's companies were presented to the visitors in Düsseldorf.
Report: Wolfgang Behrends
Taiwan has stood its ground remarkably well during the pandemic, in great part due to technological healthcare innovation. But while the coronavirus threat begins to fade, other challenges emerge. During the "Taiwan Excellence" press conference, which was jointly hosted by the Taiwan External Trade Development Council (TAITRA) and the Bureau of Foreign Trade (MOEA), Economic Counselor Ching-Yun Huang provided an overview for the most concerning developments: 'In the aftermath of the pandemic, resource shortage has become a major issue,' he pointed out. This is felt not only in the absence of vital technical components like microchips, but also in higher costs for electricity. This alarming trend is further exacerbated by climate change, which also increasingly impacts global health through droughts, floods, dangerously high temperatures and the emergence of new pathogens.
Presenting solutions for these new challenges, Taiwanese companies once more showcased their ingenuity at the Medica trade fair. Their products, which were awarded the "Taiwan Excellence" mark, focused on the three central pillars of smart healthcare, 5G-based telehealth, and preventive medicine.
Hygiene focus in magnetic endoscopy and medical PC design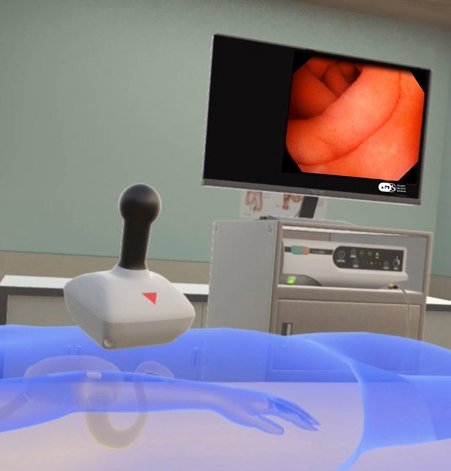 The first of the award winners, endoscopy specialist Insight Medical Solutions (IMS) presented their magnetic-assisted capsule endoscope system "InsightEyes EGD". Kevin Sung, the company's Director of Marketing and Business Development Division, introduced the system, which is designed for diagnostics in the upper GI tract, for example to detect early forms of stomach cancer. Using a joystick-like control unit, the capsule camera is navigated along multiple axis inside the patient's body though magnetic force alone. 'This minimises patient discomfort, while enabling freedom of movement for the examiner,' explained Sung. 'Capsule gastroscopy examination only takes 10 to 15 minutes; the patient can even communicate during the procedure. No anaesthesia is needed, and the single-use design prevents cross-infection.' The capsule endoscopy system has been validated in clinical trials1 and received the CE mark for European markets.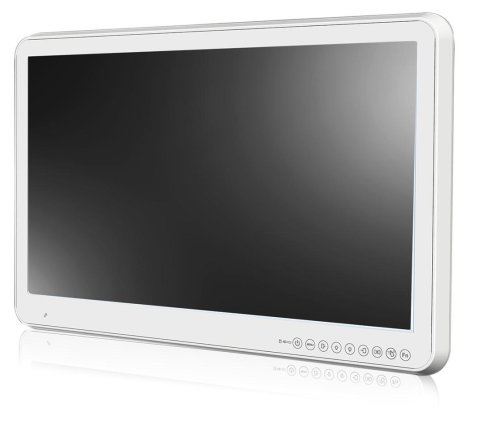 The increased need for medical equipment hygiene during the Covid-19 pandemic is addressed by Taiwanese manufacturer Wincomm Corporation. Their award-winning 24" medical panel PC system WMP-24M features a particularly resilient aluminium casing which is both easy to clean and disinfect and offers high resistance to physical impacts. 'Our PCs are specifically designed to suit the demanding working environment of a medical OR,' said Jerry Li, the company's Sales Director. Powered by a 7th generation Intel processor, the system has a fanless design with low power consumption. 'A special "clean key" allows thorough disinfection by the OR staff without running the risk of shutting down or changing vital settings in the process,' Lee elaborates. The anti-bacterial design of the panel PC not only acknowledges the threat of the coronavirus pandemic, but also contributes to the prevention of MRSA pathogens.
Mobile and modular technology to adapt to new challenges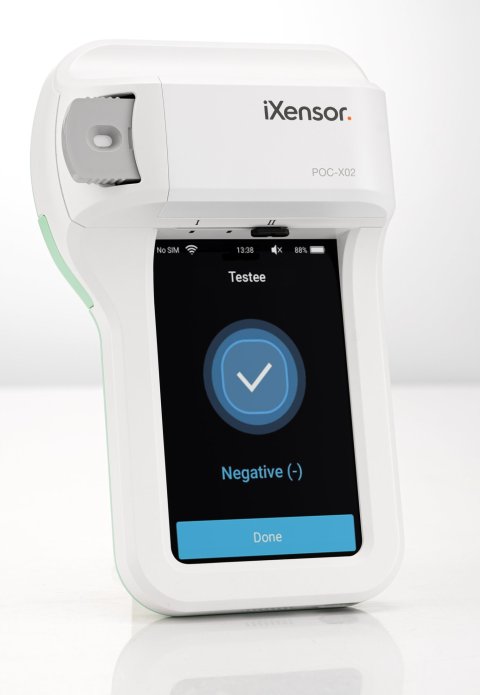 It is important to note that during the pandemic, healthcare digitisation saw a significant boost, also regarding mobile technology. iXensor, next among the "Taiwan Excellence" companies, positioned itself as a pioneer of mobile health, presenting a range of smartphone-based in vitro diagnostic (IVD) solutions. 'We want to turn the smartphone into a lab-grade instrument, to serve as a personal health hub,' said Denny Liu, Sales Vice President of iXensor. With its PixoTest system, the company offers products for management of infectious diseases such as Covid-19, chronic conditions like diabetes and cardiovascular diseases, as well as women's health management. To turn the gathered insights into actionable data, the company also offers a web- and app-based service for recording testing schedules and their results. 'Solutions for rapid and frequent testing are key for reopening businesses, schools and government institutions after a coronavirus outbreak,' Liu pointed out.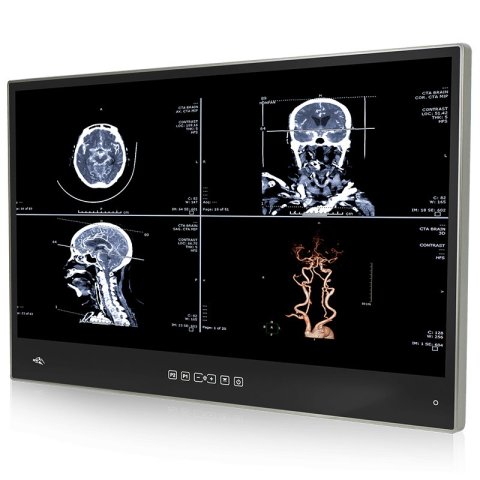 Completing the presentation of the "big 4" award-winning companies, IEI Integration Corp. showcased its Medical All-in-One Panel PC system POCi-W22C-ULT5. The ultra-slim aluminium housing of the device is resistant to even strong disinfectants and the modular design ensures a high level of compatibility with external hardware. 'We designed this PC to meet the challenges of increasing material shortages,' explained David Hung, Assistant Manager from IEI's Branding Sales Development Department. For example, individual components of the 22" touchscreen PC such as a video capture card or power supply can easily be replaced or upgraded without the need for an entire new system.
Appeal for cooperation
In addition to these highlighted products, the "Taiwan Excellence" booth at Medica 2022 featured solutions from 16 Taiwanese companies, ranging from surgical clipping application to rehabilitation training, innovative implants and photoelectric nano-film patches for muscle stimulation and pain relief.
During the TAITRA press conference, Economic Counselor Huang made it clear that as economic partners, Taiwan and Germany are in the same boat – arguably more than ever: 'We are like-minded in business, and we share the same values. For example, we know that we cannot face the environmental problems of our time by ourselves. This is why it makes sense that we diversify our cooperations, so we can become less dependent on the influence of China.'