News • Sertraline usage
Standard antidepressant may be ineffective with chronic kidney disease patients
A clinical trial involving hundreds of participants has shown that one of the most frequently prescribed antidepressants may not benefit millions of patients who also have chronic kidney disease (CKD).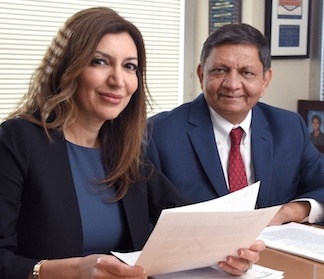 "These results provide evidence that could change clinical practice," said Dr. Susan Hedayati, Professor of Internal Medicine at UT Southwestern and first author of the study, which was published online in JAMA. "The findings do not support the use of sertraline to treat major depression in patients with nondialysis CKD stage 3, 4, or 5," added Dr. Hedayati, the Department of Internal Medicine's Associate Vice Chair for Research. "Importantly, sertraline resulted in a significantly higher incidence of adverse side effects such as nausea and vomiting."
Sertraline is a selective serotonin reuptake inhibitor, or SSRI. Patients with advanced CKD are at significantly increased risk for developing depression and as well as serious complications of kidney disease, she added. The CAST (Chronic Kidney Disease Antidepressant Sertraline Trial) investigation, based at UT Southwestern and two other Dallas healthcare institutions, involved 201 participants with nondialysis-dependent CKD.
According to the United States Renal Data System, CKD affected 15 percent – 48,405,000 – of the 322.7 million people in the U.S. in 2016, the latest reported year. Up to 25 percent of CKD patients also suffer from depression, and many of these depressed patients routinely received SSRI therapy. The incidence of depression in this patient group is four times that of the general public. "Our research previously reported in JAMA showed that major depression is associated with a significantly higher risk of death, dialysis initiation, and hospitalization among patients with CKD," said Dr. Hedayati, holder of the Yin Quan-Yuen Distinguished Professorship and a faculty member in the Division of Nephrology at UT Southwestern. "There is an urgent need for researchers to investigate the unique biological mechanisms of this subtype of depression and to develop novel treatment strategies."
These findings also suggest an urgent need for us to understand the unique pathology associated with depression among patients with chronic kidney disease

Madhukar Trivedi
The research team's 2010 investigation showed that depressed CKD patients were almost twice as likely to die, become hospitalized, or begin dialysis within a year than those without depression. This association was independent of the severity of kidney disease and other medical illnesses, such as diabetes. "Depression is a complex disorder with varied causes. These latest results strongly suggest a subtype that does not respond to commonly prescribed medications and may require alternative treatments like exercise, transcranial magnetic stimulation, psychotherapy or truly novel medications that require further study," said Dr. Madhukar Trivedi, Professor of Psychiatry and senior author of the CAST study. "These findings also suggest an urgent need for us to understand the unique pathology associated with depression among patients with chronic kidney disease."
Dr. Hedayati said it is too early to apply the study's findings universally to CKD patients: "We advise caution in extrapolating these results to patients with very early stages of CKD, because about 90 percent of the study participants had moderate to severe nondialysis CKD."
Funded by the National Institute of Diabetes and Digestive and Kidney Diseases and the Department of Veterans Affairs, the current study, which took place over a six-year period is a randomized, double-blinded, placebo-controlled trial undertaken at UT Southwestern, Parkland Hospital, and the VA North Texas Health Care System.
Source: UT Southwestern Medical Center