News • Clinical guide app
Sepsis app continues through sponsoring
Beckman Coulter announced its exclusive sponsorship of the ESCAVO Sepsis Clinical Guide (Sepsis app), a point-of-care medical reference mobile application for healthcare professionals who manage septic patients in acute-care settings. Beckman Coulter's sponsorship of the Sepsis app ensures that the tool will remain free for all users and that content will continue to be maintained and updated using the latest clinical practice standards.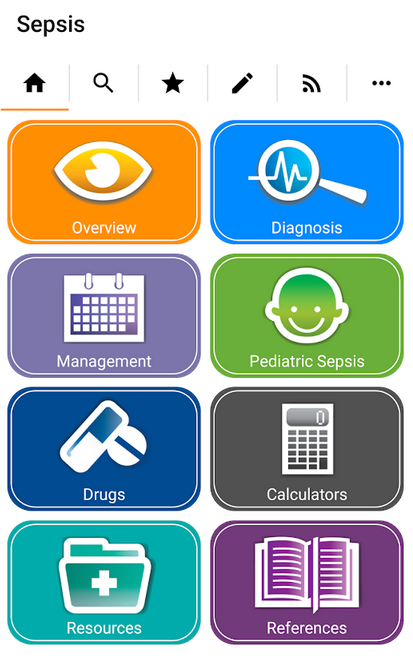 Sepsis is a life-threatening condition that requires prompt recognition and treatment. Delayed treatment can rapidly cause cardiovascular collapse, tissue damage, organ failure and death. More than a million people are diagnosed with sepsis each year in the United States alone; the dangerous condition causes 250,000 deaths. Approximately 665,000 adults and 100,000 children visit the emergency department with sepsis-related symptoms. Patients presenting with sepsis can be in grave danger when encountering long emergency room wait times or a lack of effective or timely screening and triage protocols.
"While great strides have been made in standardizing sepsis treatment in recent years, there is still considerable variability in the quality of care among hospitals," says Daniel Nichita, M.D., founder of Escavo and author of the Sepsis Clinical Guide mobile app. "One reason for this is the difficulty of diagnosing this complex disorder whose early symptoms are often very subtle and for which there is no definitive test, but also an uneven use of current clinical practice standards in sepsis care. Escavo developed the Sepsis app to put critical information on sepsis management—based on the most current clinical practice guidelines—in the hands of busy clinicians, who may not always have the time to familiarize themselves with current trends. Its content is delivered in a concise, actionable format to allow rapid but effective clinical decision-making at the point of care."
Access to up-to-date medical care information
"We are proud to sponsor the Sepsis Clinical Guide as part of our commitment to empowering healthcare professionals with tools and resources that enable them to detect sepsis as early as possible in the patient's pathway of care," said Peter Soltani, Ph.D., senior vice president and general manager of the hematology business at Beckman Coulter. "Awareness and access to up-to-date medical care information is an important and critical step in combating this devastating health condition."
Healthcare providers can download the Sepsis Clinical Guide app from Google Play for Android devices, or from the App Store for the iOS platform. To find the app, users can search "sepsis." The Sepsis Clinical Guide is recognizable by an orange-colored icon, and, as the top-ranked sepsis-related app, it appears first in the search results.
Source: Beckman Coulter