Sponsored • Disease management
Multiplex Testing: A Solution to Manage Surge in Respiratory Illnesses as Concerns over "Multi-demic" Rise
Eunsin Bae, M.D. specializes in laboratory medicine and leads the Institute of Clinical Research at Seegene Inc. Her research focuses on microbiology, molecular biology, and hematology. Dr. Bae is currently working toward implementing a global clinical study and establishing an international network of clinical investigations.
What should we expect during this year's flu season?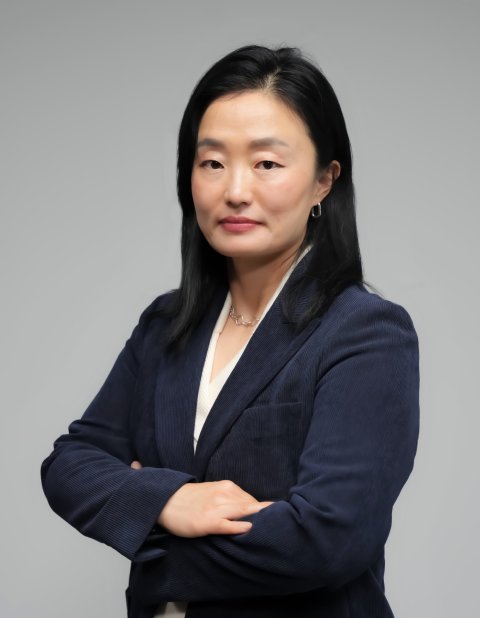 Dr Bae: 'Over the past three years, we have been paying particular attention to personal hygiene such as frequent hand washing and the use of face masks. Due to reduced exposure and lowered immunity to respiratory viruses including influenza and colds during the pandemic, we have become more vulnerable to such illnesses.
The UK Health Security Agency says that emergency department attendances for acute respiratory infections and influenza-like illness have increased. According to the Centers for Disease Control and Prevention, early increases in seasonal influenza activity have been reported in most of the United States. South Korea has also seen a surge in influenza cases outside of their expected season. In addition, South Korea and the United States are both witnessing the early and fast spread of respiratory syncytial virus which usually causes mild, cold-like symptoms but can sometimes cause serious complications especially in very young infants and older adults.
Health officials are especially concerned about the early return of influenza in Australia this year. The intensity of the flu season in Europe and North America can often be predicted by the flu season in the southern hemisphere. This year, Australia experienced its worst flu season in five years. At its height in June, more than 30,000 cases were reported each week. Australian Influenza Surveillance Report shows that the most prominent flu strain during their winter was influenza A (H3N2), which is more likely to lead to severe morbidity and increased mortality than influenza B or seasonal A (H1N1) strains.1
It is expected that the circulation of respiratory viruses could return to pre-pandemic levels spreading widely at the same time, fueling concerns of a potential winter "multi-demic", which is why multiplex testing is more important than ever this year.'
What is multiplex testing?
'Multiplex testing in molecular tests refers to PCR tests that simultaneously detect multiple pathogens in a single reaction with one sample. While most singleplex PCR tests for respiratory infection only detect a single pathogen such as COVID-19 or Influenza A and B, multiplex PCR tests for respiratory infection can detect and differentiate COVID-19, influenza and respiratory syncytial virus using a single tube. However, some will extend beyond that to include adenovirus, parainfluenza virus, human rhinovirus and metapneumovirus.'
About Seegene's Allplex™ SARS-CoV-2/FluA/FluB/RSV Assay
The Allplex™ SARS-CoV-2/FluA/FluB/RSV Assay detects six targets associated with the four respiratory viruses. For the detection of COVID-19, three distinct genes (S, RdRp, N) are included as targets to reliably identify positive cases, even as new variants emerge. The test also includes two internal controls for proper sampling and testing validation. The product can deliver results within two hours when extraction-free, making it both time and cost-efficient.
The assay is CE-IVDD marked but is available for research use only in the U.S.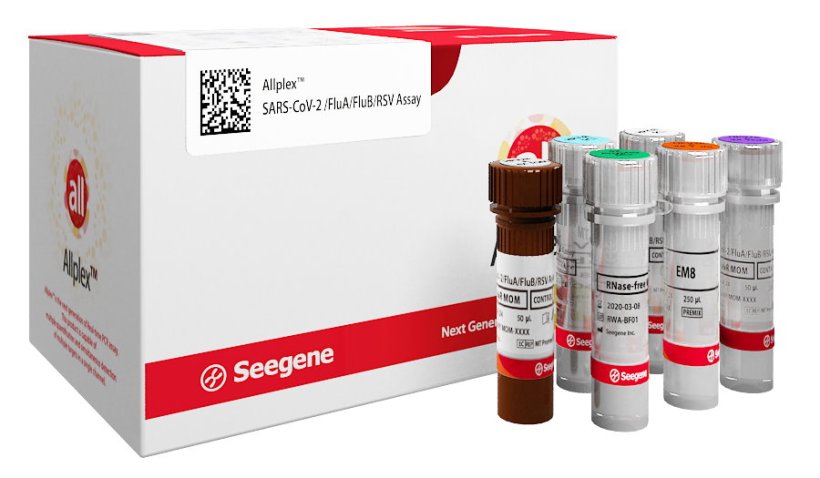 What are the benefits of using multiplex testing?
Clinicians and laboratories
'Multiplex PCR testing enables clinicians to make informed decisions for patient management, including the need for isolation and appropriate treatment. The ability to identify infectious pathogens using a single assay rather than multiple tests will allow laboratories to create an efficient workflow and conserve important testing materials that are in short supply.
Multiplex testing can also identify coinfections. Research in 2020 found that people diagnosed with flu and COVID-19 at the same time had an increased risk of death compared to those who only tested positive for COVID-19.2 Based on a meta-analysis result, coinfection of COVID-19 and flu was associated with a higher risk of ICU admission compared with infections caused by COVID-19 only.3'
Patients and health authorities
'Getting multiple results from a single test means less discomfort and lower costs for patients. Respiratory illnesses may present similar symptoms such as cough, sneezing, stuffy or runny nose, sore throat, and fever. Despite the similarities in symptoms and signs, there are preferred treatment options for each respiratory virus. Influenza B virus, for example, is highly resistant to amantadine and rimantadine, antiviral drugs that are used to treat Influenza A virus.
Multiplex testing also helps early detection of outbreaks by screening multiple viruses in a single test, enabling rapid public health response to limit spread, particularly in hospitals and long-term care facilities.'
Can we apply molecular diagnostics to other disease diagnosis areas?
'Conventional laboratory tests for the detection of infectious pathogens are based on microbiological culture, which requires long incubation times, special facilities, and laboratory personnel highly trained in clinical microbiology. Furthermore, many bacteria and viruses require specific conditions for growth and are, therefore, difficult to culture. In this respect, rapid and highly accurate molecular diagnostic tests will be excellent alternatives for clinical microbiology laboratories.
Other than respiratory illnesses, there is a demand for multiplex molecular diagnostic tests for infectious diseases such as gastrointestinal tract infections, sexually transmitted infections, human papillomavirus infections, meningitis, and urinary tract infections. High multiplex PCR tests covering these disease areas could offer speed and sensitivity that was impossible to achieve with standard microbiology and play a significant role in improving clinical care for patients.'
References:
Kwok KO, Riley S, Perera RA, et al. Relative incidence and individual-level severity of seasonal influenza A H3N2 compared with 2009 pandemic H1N1. BMC Infectious Diseases 2017;17:337
Stowe J, Tessier E, Zhao H, et al. Interactions between SARS-CoV-2 and influenza, and the impact of coinfection on disease severity: a test-negative design, International Journal of Epidemiology, Volume 50, Issue 4, August 2021, Pages 1124–1133
Source: Seegene