Putting early detection to the test
The number of cancer patients in Germany continues to rise steadily. An increase in the number of newly diagnosed cases of 14% is expected by 2020 compared to 2008. Therefore early detection is increasingly the focus of attention.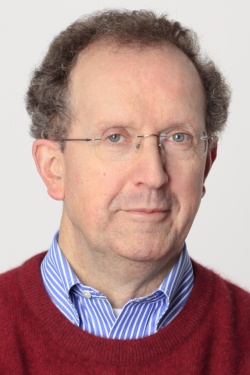 A continuous increase in expenditure has also been documented, with more than €1.6 billion being spent on the early diagnosis of diseases in 2011. Does quantity equal quality? Earlier this year the German Society for Haematology and Medical Oncology e.V. (DGHO) called for a critical and differentiated review of the procedures for the early detection of cancer in Germany.
Early detection screening
'Cancer research is very innovative and therefore all concepts currently used in oncology need to be reviewed regularly and frequently, because new procedures become available and also because patients' prognoses change,' explains Professor Bernhard Wörmann MD, Medical Director of the DGHO in Berlin. It is not only important to adapt early detection to respective, up-to-date standards of knowledge, but also to assess all procedures with the potential to improve early detection in a timely manner. This is the only way to ensure that early detection does not stagnate by using procedures that do more damage than good - only because the latest methods are not yet being used.
Identifying colon and cervical cancers
Procedures to detect colon and cervical cancers have improved over those currently being offered to patients in screening. In the case of early colon cancer detection, the immunological procedure, for instance, has a much higher sensitivity than the current chemical test. Both are based on the principle of blood detection in the stool, but the immunological test has the advantage that it needs to be carried out only once, and it shows only the presence of human haemoglobin molecules.
'With the chemical test it was necessary to examine three different stool samples to achieve sensitivity,' says Prof. Wörmann. 'The big problem is that it also reacts positively to herbal and animal matter in food. In the early days, patients even received dietary advice, but the rate of false positives and therefore the number of unnecessary colonoscopies subsequently recommended was high. The new test reduces this over diagnosis significantly.'
Unlike other countries, where this test is already standard, in Germany it is still being debated on many levels. The new, 2013 law on prevention, which stipulates conformance of the German guidelines with the European ones, makes him feel optimistic. However, it is the health insurers, as cost bearers, who have the final say about the use of new procedures once these have been assessed in the Federal Joint Committee.
In the case of cervical cancer, comparative studies have shown that the detection of viruses in the endometrium is a test with more precise results than a microscopic smear. If a woman does not have these viruses, which are transmitted through sexual intercourse, her risk of developing this type of cancer is very low. 'Early detection screening can then be carried out at longer intervals, with the test being more precise and patients at lower risk being more easily identified,' the oncologist explains.Narrowing risk groups
For cervical cancer, the new screening procedure recommended in the European, but not the German guidelines, facilitates the narrowing down of a risk group. With most early cancer screening procedures the patient's risk is defined based on age, such as in breast and colon cancers. However, there are now attempts to define other risk factors, specialists are calling for an inclusion of these known factors into screening programmes. 'In the future, early detection should be much more risk-adapted, as we are becoming increasingly aware about which people are at particular risk of developing, in particular, breast or colon cancer based on their genetic disposition. Therefore it makes sense to offer women at significant risk of developing breast cancer an extended screening programme,' Prof. Wörmann believes.
However, each new procedure needs to be carefully calculated and a risk-benefit analysis carried out. Ultimately, society should decide what value it places on early detection, and at which stage it agrees to pay for it. This decision, based on the same available data, can be different from society to society, such as seen, for instance, in breast cancer screening: in the USA this is carried out for women from 45 years of age. The most important point, according to Prof. Wörmann, is that 'the programmes must not be set in stone, even if they have been carried out for a long time, but must be continuously evaluated.'
A lack of quality-assured procedures
The DGHO regrets that, out of all the statutory early screening procedures, only mammography and colonoscopy are quality-assured. 'We believe it is wrong to spend so much money on early detection procedures that are not quality assured. The rate of false positives and negatives and the quality of the institutions carrying out the tests must be transparent,' he emphasises, seeing an urgent need for action.
In his view the National Lung Screening Trial (NLST) to detect lung cancer in the USA is '…moving in exactly the direction that we recommend – a new procedure with CT, low radiation dose and high quality assurance. I think, therefore, that it's essential for us to have a closer look at these figures and to calculate whether CT lung screening would also be worthwhile for Germany.
PROFILE:
Bernhard Wörmann has been Medical Director of the German Society for Haematology and Medical Oncology e.V. since 2010. Following his studies in medicine, psychology and theology at the universities of Muenster and Montpellier, and qualification as a specialist, he spent two years at the University of Minnesota. He has worked in the Haematology and Oncology Departments, Out-patient Medical Centre at the Charité Hospital Berlin, since 2011