Sponsored • DNA extraction chemistry
Providing innovative molecular workflows to empower future diagnostics
Founded in 2018 as a DNA extraction chemistry company, Dutch company MolGen entered the market operating within the agricultural sector. At first, the company's founders, Maarten de Groot, Wim van Haeringen and Niels Kruize, focused solely on this one industry, mainly developing and marketing advanced bulk chemistry kits for DNA/RNA extraction. These testing products and solutions successfully satisfied the needs of the seed and plant breeding industry. Things changed drastically for the company, though, with the unexpected arrival of the Covid-19 pandemic.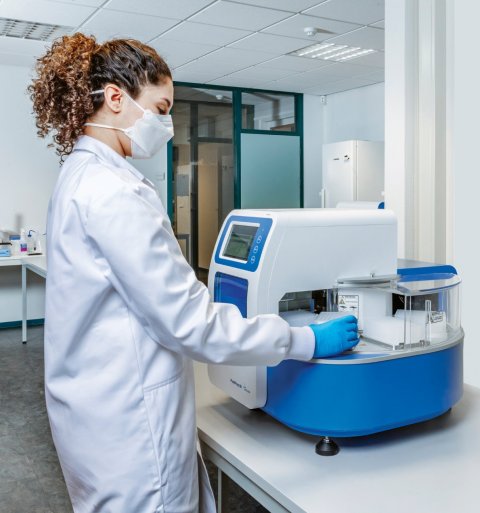 The company of three suddenly found itself with an unprecedented opportunity. In the early part of 2020, there was a shortage of testing capacity in The Netherlands and around the world, for that matter. Knowing it had as a strong experience as a DNA extraction chemistry company and years of experience in life sciences, MolGen responded to an invitation by the Ministry of Health, Welfare and Sport to offer a solution of procuring and supplying testing equipment to the Dutch government. At the time, the Dutch authorities we under prepared and overwhelmed with the testing capacity required to handle such a large disruption, and MolGen soon became one of the providers of the country's SARS-CoV-2 detection tests. A year later, the company had 50 full-time employees and is building an international network with a very large customer base relying on its safe, efficient, affordable solutions that scale-up testing capacity. Soon MolGen was supplying mobile labs and consumables for public health authority test centers in cities including Amsterdam, Rotterdam, and Utrecht.
In early 2021, MolGen continued to meet the market demands of purification solutions for DNA and RNA testing and other forms of molecular diagnostics. Helping to accelerate the company's growth was the decision to evolve its offerings to include technology, systems, laboratory consumables and kits for human and animal diagnostics, as well as solutions for the agriculture and biotech industries. "To achieve our mission of connecting people with life science, we provide the highest quality products and solutions that achieve greater automation, efficiency and scalability to those who are dedicated to the betterment of our world," says Maarten de Groot, CEO MolGen.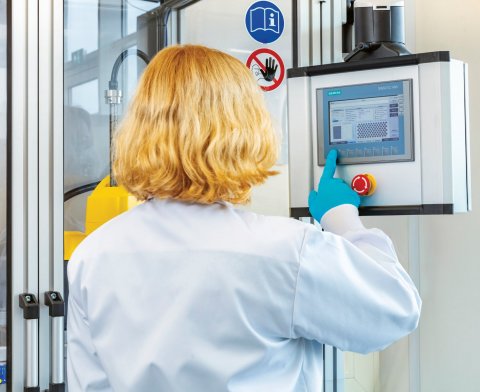 In the area of human and animal diagnostics applications, MolGen develops and globally markets an advanced molecular total solution that has several applications – from the diagnosis of SARS-CoV2 to generic variant screening to Influenzae screening and other applications. Its extraction and testing solutions, products and equipment are designed to achieve increased automation, reduced laboratory time, high yields and reproducibility. Now able to test everything from blood to cultured cells to bacteria to tissue and cell-free body fluids, MolGen's throughput workflows enable the creation of future-ready, professional-grade laboratories that feature specialized components that leverage highly-effective protocols that improve workflow, safety and results rate.
Leaning into its legacy capability, MolGen continues to offer advanced extraction and testing products and solutions directed at the agriculture industries. Having developed a range of tools, the company has grown to offer technologies and procedures that are deployed in plant and crop-specific diagnosis. This growth has led the company to be a vital part in the championing of sustainability and ecosystem protection. Expanding the company's impact further is its investment in biotech solutions directed at the genetics branch across the food, pharma and biopharma industries. Within this branch, the company is revolutionizing research by providing highly accurate, fast throughput, easy to handle, reliable systems and products for next-generation research genetics, in order to improve the health and well-being of all. "By investing in human and animal diagnostics and the agricultural and biotech industries, we've become the ­comprehensive solution that guarantees quality, flexibility and adaptability in all areas of life science testing," says Wim van Haeringen, CTO of MolGen.
Today, MolGen has grown to over 100 employees and continues to invest in new products, lines, new markets and global communications. While the company has established long-term partnerships with large renown service laboratories, scaling up their SARS-CoV-2 test capacity successfully, MolGen is now expanding internationally, bringing its DNA/RNA extraction product offering to the US market. An office has already been opened in the United States and in the United Kingdom, while a logistics hub in China will be established by the end of 2021. From sample to result, MolGen is challenging the status quo in molecular diagnostics by offering platform-agnostic, stand-alone systems and consumables, and combining multiple systems into complete diagnostical flows that are high-quality, adaptable and safe.
In June 2021, SpeeDx Pty, Ltd. and MolGen announced the signing of an agreement to collaborate on supply and distribution of clinical diagnostics products and instrumentation across Europe and Asia Pacific. The partnership links specimen handling, nucleic acid extraction, assay set-up, amplification, and results reporting in a seamless integration of the companies technologies.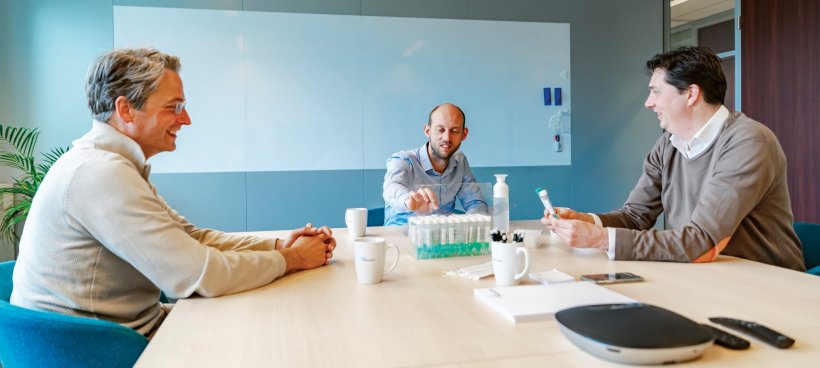 The tremendous growth by MolGen has only strengthened the company's resolve to find even more avenues for partnership in order to create greater cost efficiencies and bring the most advanced equipment to laboratories and emerging markets around the world. Additionally, the company is leading the charge for a concept known as monitoring – a pay-by-sample testing method that enables accurate analysis at scale and a lower cost. As society fights to regain normalcy by re-opening its businesses and schools, MolGen is introducing a solution to keep them open. Though the use of spit cup samples that are collected more frequently, and far less invasively than nasal swab tests, monitoring results in more transparency and more reassurance that every precaution is being taken for the sake of all. Reducing the costs of testing through monitoring not only ensures that people participate, it helps mitigate the risks of unsafe self-testing and antigenic testing that has been prevalent throughout the pandemic. "Beyond the pandemic, our vision is to expand to serve more industries in more ways. Beyond testing and diagnostics, we will pioneer the concept of high-­frequency testing, or monitoring, to redefine how the world looks at disease and other life science ­conditions now and in the future," concludes Niels Kruize, CCO of MolGen.
More on the subject:
More on companies: