Article • Progress, limitations, and opportunities
Precision oncology: incredible potential, but not a miracle cure
Unanswered questions are hampering clinicians in their efforts to get the best out of a precision medicine approach for their patients. Speaking at the Genomics and Precision Medicine Expo in London at the end of May, cancer educator Dr Elaine Vickers said the benefits of being matched to an investigational drug remain questionable for most people with advanced cancer. In her presentation, she outlined the "progress, limitations, and opportunities in precision cancer medicine," posing key questions and offering partial solutions.
By Mark Nicholls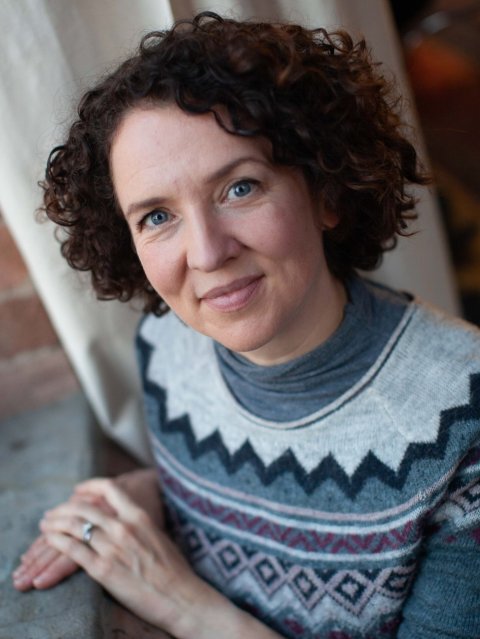 While precision medicine aims to tailor treatment according to the underlying biology of an individual's disease, the experts told delegates: 'Matching one mutation to one treatment is unlikely to work if the patient's tumour is driven by multiple mutations. Testing for hundreds of mutations, looking at markers of checkpoint inhibitor sensitivity, and bringing together a panel of experts seems our best chance of success. But we can't get away from the fact that we lack effective and safe treatments for many of the most common mutations. Also, where immunotherapy fits into precision medicine is unclear.'
A focus was on six unanswered questions posed originally by Wahida et al.1:
How important is timing for precision therapies?
Which mutations should be targeted?
Is every mutation tumour agnostic?
Which tumour clone should be targeted?
How well should oncologists know their patients?
When should immunotherapy be administered?
Vickers outlined how with aging, the mutations in cells gradually increase while the immune system becomes less vigilant and tissues become less hostile to cancer cells. She said: 'Targeting a single mutation, or a single process, will not be enough to destroy every cancer cell in a patient's body, particularly if they have metastatic disease.'
As precision medicine moves away from set treatments for specific cancers towards targeting mutations, the expert said half of patients with non-squamous non-small cell lung cancer (NSCLC) have a mutation that can be matched with an approved treatment, and spoke about the K-Ras inhibitors as a specific example. However, that leaves half of patients without a matched treatment, she added.
Many of these mutations are commonly found in non-cancer cells and even if we find a powerful mutation in a person's cancer cells, we can't be sure that its worth matching with a treatment

Elaine Vickers
Vickers also looked at Bcr-Abl inhibitors for chronic myeloid leukaemia (CML) but emphasised the importance of applying targeted therapy as early as possible. She also noted that the same applies with immunotherapy using checkpoint inhibitors, noting the positive results coming out of neoadjuvant trials.
While there are targeted treatments for some cancers, and good progress is being made on others, some do not have options at present. 'Our first problem,' continued Vickers, 'is that we don't have treatments that match most of the common human mutations found in human cancers. Our second problem is that many of these mutations are commonly found in non-cancer cells and even if we find a powerful mutation in a person's cancer cells, we can't be sure that its worth matching with a treatment.'
She said targeted treatments work best when the cancer's behaviour is dominated by one or two powerful mutations and there is a limited amount of variation between cells. Immunotherapy works best when the initiating cell had already accumulated many mutations before it became a cancer cell. This creates a pool of clonal mutations – mutations that are common to every cancer cell in the person's body.
Managing expectations in advanced cancer stages
The expert pointed out potential solutions, which lie in: new treatments for common mutations, pointing to the need for more Ras inhibitors; the importance of "matching scores"; and the ESMO scale for Clinical Actionability of Molecular Targets as an attempt to guide precision medicine and identify suitable patients. 'One of the big challenges with precision medicine is that there are so many mutations driving cancer cells for which we have no solution in terms of a matching treatment and precision medicine.' She said that most of our current treatments target proteins found on the surface of cancer cells or overactive kinase enzymes. But many common mutations affect tumour suppressor genes such as TP53, RB and CDKN2A, for which there are no solutions.
Vickers warned that if somebody has advanced cancer, a treatment matching just one mutation is not likely to cure them as there is too much variation amongst their cancer, so managing expectation is important. Immunotherapy can provoke the immune system into action. However, bringing immunotherapy and targeted therapy together, and getting the most out of both treatments remains a challenge, she pointed out.
Novel approaches warrant cautious optimism
She expressed her confidence that artificial intelligence and machine learning will have a role in finding the right combinations, and also looked to advances being made in the antibody drug conjugate group of treatments, which are less affected by how much variation there is within the tumour.
In summary, Vickers said: 'Precision medicine is the future of cancer treatment and there are reasons to be optimistic.' But with so many unanswered questions, she believes precision medicine is not going to cure every patient, though it can be 'incredibly beneficial' for some. 'We have to bring in immunotherapy, we have to bring in novel approaches like antibody drug conjugates,' she added. 'It is about marrying together different approaches to get the best out of them for each patient.'
Reference:
Profile:
Dr Elaine Vickers, PhD, is founder of Science Communicated Ltd and has worked as a cancer educator for more than 20 years. Her goal is to unravel the complexities of cancer biology and new cancer treatments and to make these topics interesting and accessible to non-scientists. Her book, "A Beginner's Guide to Targeted Cancer Treatments", was highly commended by the British Medical Association medical book awards in 2019 and she is currently working on a second edition. A regular speaker at cancer conferences, she has a degree in Medical Science from the University of Birmingham and a PhD in Molecular Biology from the University of Manchester.