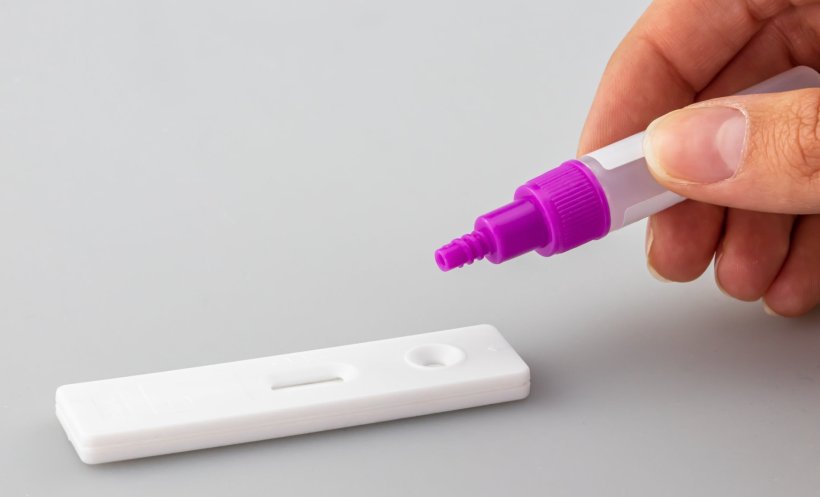 Image source: Pexels/analogicus
News • Appeal for sustainability
POCT: Why the medical sector must tackle its single-use diagnostic waste
Single-use diagnostic tests have transformed healthcare around the world. They are used in hospitals and GP surgeries, in the field and in people's homes, providing quick and reliable results. They carry great promise for global health, including meeting urgent needs for testing and diagnosis in places with limited laboratory facilities. 
The use of these single-use diagnostics, or point-of-care tests has exploded. During the Covid-19 pandemic, several billion tests were used each year. This is on top of 412 million malaria tests, 2.4 million HIV tests and three million tuberculosis tests. The global market for point-of-care tests is expected to rise to 72 billion USD by 2024 from 43.3 billion USD in 2022: an annual growth rate of 10%. But, this explosion in single-use diagnostics is having major environmental consequences.
Until now there have been very few discussions about how we can sustainably engineer healthcare equipment, but it's an issue that needs to be tackled at the design stage

Maïwenn Kersaudy-Kerhoas
Professor Maïwenn Kersaudy-Kerhoas is a microfluidic engineering expert in Heriot-Watt's Institute of Biological Chemistry, Biophysics and Bioengineering. She, and a team of scientists, manufacturers and end-users from Spain, France, Ethiopia and South Africa, recently highlighted the growing environmental burden of point-of-care tests in the journal Lab on a Chip. "Medical waste has been a problem for a long time because we prioritise patient safety and recognise that it would be unhygienic and even dangerous to reuse some items. The pandemic highlighted how much medical waste is produced, and of course, it exacerbated the problem. Until now there have been very few discussions about how we can sustainably engineer healthcare equipment, but it's an issue that needs to be tackled at the design stage."
Kersaudy-Kerhoas lists surgical gloves, disposable masks and other small consumables as some of the medical kit that is single-use and unsustainable, but her main interest is in tackling how point-of-care tests are designed, manufactured and disposed of. "Point-of-care diagnostic tests carry great promise for health, but they are adding to the already significant issue of medical waste. The devices are usually made of unsustainable plastics derived from fossil sources. They often need to be incinerated to reduce infection risk, which creates an additional release of greenhouse gas and potentially other pollutants. On top of that, some diagnostics also contain toxic chemicals, like cyanide derivatives, which are damaging to environmental and human health if not disposed of properly. There is an urgent need to find solutions that reduce the carbon footprint of these devices. It's up to engineers, manufacturers and clinicians to work together to make this a priority."
Recommended article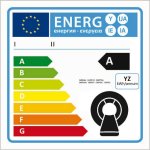 Article • Energy conservation & waste reduction
Contrast agents in the wastewater and power-hungry imaging systems: The eco-footprint of healthcare is huge, and radiology departments are among the main culprits. An expert panel at the ECR Overture explored ways to make the field "greener".
Point-of-care diagnostic tests can be particularly useful in lower and middle-income countries and in rural areas. Unfortunately, the engineers and manufacturers behind them haven't always given thought to how they'll be disposed of in those environments. Alice Street, a senior lecturer in the School of Social and Political Science at the University of Edinburgh and a co-author on the paper said: "Some of these tests need to be incinerated above 800°C. They are not designed for underresourced systems or countries where they can usually be of most use. In some areas, they will be placed in municipal waste dumps or burned locally where the toxic substances within could leach into the ground, or be carried in fumes that are inhaled by people locally."
Kersaudy-Kerhoas points out there is already some innovation happening in the field, although more is needed. An initial step could be changing the materials used to make the tests. Instead of fossil-derived plastics, more sustainable bioderived and biodegradable plastics could be used. Kersaudy-Kerhoas is also excited about natural materials like paper, which could have a bright future in diagnostics if they can be manufactured at the scale required.
The team is already in talks with manufacturers and other stakeholders such as the African Society of Laboratory Medicine about how tests can be designed and sustainably engineered from the outset, from where they are made to the materials and packaging used and what happens to them once they've done their job of diagnosing illness. Researchers also have a role to play. Kersaudy-Kerhoas proposes the use of a sustainability statement, which would be a novel approach in scientific publications. She said: "Just as scientists have to disclose ethical approval and potential conflict of interest, scientific publications should include a statement covering single-use necessity, materials and reagents sustainability, as well as potential water and energy consumption."
Source: Heriot-Watt University