Image source: Sense Biodetection
Sponsored • Handheld diagnostics
Veros™ COVID-19 test now available in Europe
Handheld, instrument-free test delivers lab-quality molecular results – 97.9% accuracy – in about 15 minutes, right at the point of care.
More than 500 million people worldwide have been infected with COVID-19. More cases occur daily.1 The need for fast, reliably accurate, and accessible test results remains a critical unmet need.
Meet Veros COVID-19. The first and only fully integrated, instrument-free molecular diagnostic test that provides laboratory-quality molecular results in about 15 minutes right at the point of care. Patients don't have to wait for answers. Healthcare providers can make confident, timely decisions for better care.
Proven effective
One of the most comprehensive COVID-19 diagnostic testing clinical trials conducted to date proved the performance of Veros COVID-192:
97.9% accuracy
95.2% sensitivity
99.5% specificity
Where the performance of some antigen tests has waned with new variants3-7, Veros COVID-19 has maintained 100% conservation in all Variants of Interest and Concern identified to date by WHO and the US CDC, including Delta and Omicron.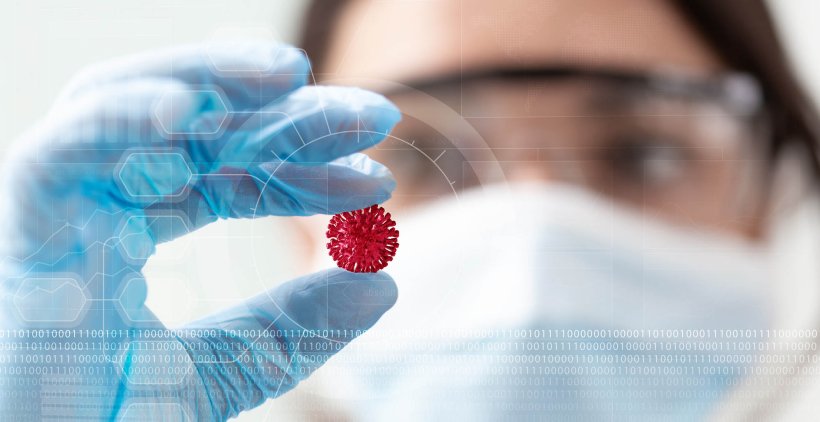 Image source: Sense Biodetection
Proven easy to use, easy to deploy
100% of all participants in the clinical trial agreed that Veros COVID-19 was easy to use and that it delivered simple-to-read, understandable results.2
Veros COVID-19 requires no formal laboratory training. No instrument. No external power supply. And minimal hands-on time from start to finish.
Just swab, swirl, and test. See clear results in about 15 minutes. Then dispose of the device when done. Easy.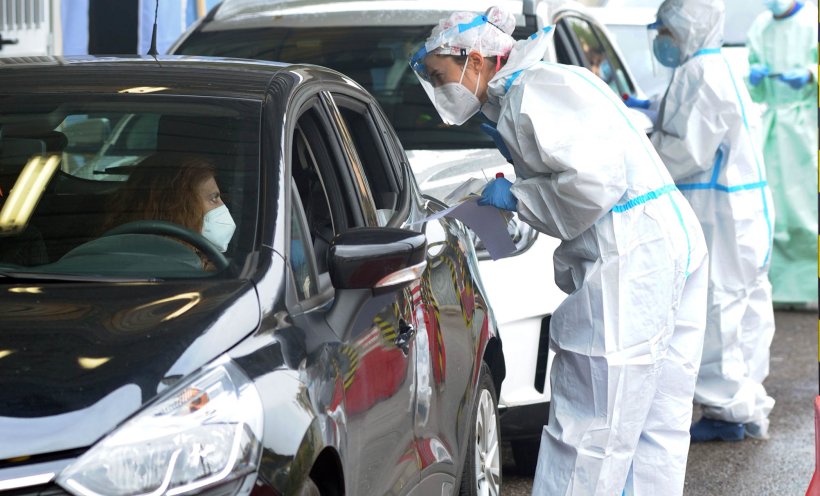 Image source: Sense Biodetection
The answer is within reach
Advantages over rapid antigen testing
Over 1000x more sensitive than antigen tests8
On average, molecular tests detect ~30% more true positives8
Studies suggest some antigen tests may fail to detect variants such as Omicron3-7
PCR tests detect virus sooner than rapid antigen tests9
Fast results
Diagnose and treat within an office visit
No waiting for lab results
Improved throughput
Clinic can run one or dozens of tests at the same time for more efficient patient throughput and productive large-scale testing
No service downtime or machine setup – ever
Greater economy
No capital expense
No need to calibrate, validate, or maintain instruments
About Sense Biodetection
Sense Biodetection is a global molecular diagnostics company focused on empowering patients and transforming healthcare access and affordability by delivering lab-quality results through easy-to-use, rapid, disposable molecular tests without the constraints of an instrument. Our Veros platform is designed to enable widespread testing through enhanced patient access, improve patients' health, and lower systemic healthcare costs.
To learn more, visit https://sense-bio.com/.
Veros COVID-19 is intended for the detection of SARS-CoV-2 RNA in nasal samples from symptomatic patients suspected of COVID-19 infection by qualified healthcare professionals, in near-patient settings.
Available in select EU markets, pending UK DHSC review and approval.
World Health Organization. WHO Coronavirus (COVID-19) Dashboard. Accessed May 5, 2022, at https://covid19.who.int/.
Prospective, multicentre study of 292 evaluable subjects conducted during Delta and Omicron variant surges. Veros COVID-19 results were compared directly against a highly sensitive, state-of-the-art, CE-marked qRT-PCR test. Data on file.
Olearo F, et al. Journal of Clinical Virology. 2021;137:104782.
Brueck H, Gal S. Business Insider. December 23, 2021.
Slabodkin G. Medtech Dive. December 29, 2021.
Anthes E. New York Times. August 11, 2021.
Anthes E, Jewett C. New York Times. January 5, 2022.
Analytic performance data on file. Sense Biodetection.
Guglielmi G. Nature. 2021;590:202-205.
Source: Sense Biodetection