Sponsored • TrueVue
Philips ultrasound innovations provide lifelike 3D images
Philips TrueVue, GlassVue, aRevealA.I. and TouchVue improve workflow and diagnostic confidence, enhancing the connection between clinicians and their patients.
The innovative visualization tools TrueVue, GlassVue, aRevealA.I. and TouchVue work together to enable photorealistic, transparent and 3D visualization in just one touch, delivering more reproducible and lifelike ultrasound images than traditional technologies.
"Philips' latest technological advancement in OB/GYN ultrasound is a novel tool allowing clinicians to further explore the anatomic evaluation of the fetus," said Dr. Michael Ruma, maternal-fetal medicine specialist at Perinatal Associates of New Mexico. "A clinician's relationship with our patients is at its heart a personal one, especially during pregnancy. The ability to provide high-quality, lifelike images not only helps clinicians improve diagnostic confidence, but also supports the important connection between mother and fetus."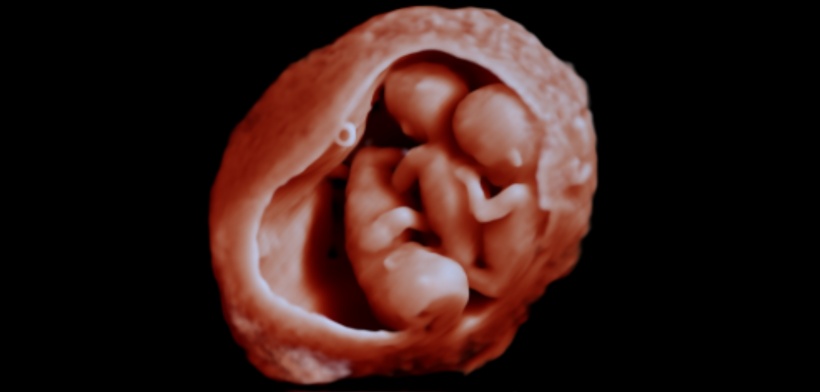 Source: Philips
With the enhanced clinical and workflow offerings of TrueVue, GlassVue, aRevealA.I. and TouchVue, clinicians are able to focus on the patient rather than the ultrasound system and diagnose complex obstetric and gynecological situations earlier and with greater confidence. The new OB/GYN suite of innovations offers greater insight for clinicians so that they may elevate patient care, even for patients that are the most difficult to image technically. The suite of visualization tools includes:
TrueVue photorealistic 3D visualization, with its virtual light source, is a proprietary advanced 3D ultrasound display method that delivers lifelike 3D ultrasound images and gives the operator the ability to move the light source anywhere in the 3D volume.
GlassVue transparent 3D visualization, with its internal light source, provides an early, more transparent view of the fetal anatomy than traditional ultrasound. It goes beyond the surface to reveal bone, organs and other internal structures.
aReveal Anatomically Intelligent Ultrasound (AIUS) 3D fetal face algorithm automatically removes extraneous information to quickly and easily reveal the 3D fetal face. One touch reveals the fetal face, and one touch reverses the process.
TouchVue complements TrueVue with a new interactive interface, which provides photorealistic 3D fetal imaging at your fingertips. The TouchVue interface utilizes the touch panel to allow fingertip control of both volume rotation and position of the internal light source directly on the TrueVue 3D image.
"Philips is focused on ultrasound innovation that matters most to clinicians and their patients," said Vitor Rocha, Ultrasound Business Leader at Philips. "We understand what OB/GYN doctors need and how they work, and we aim to design offerings that deliver clinical value and integrate seamlessly into their practice."
Ultra-broadband for ultimate ultrasound with the new eL18-4 transducer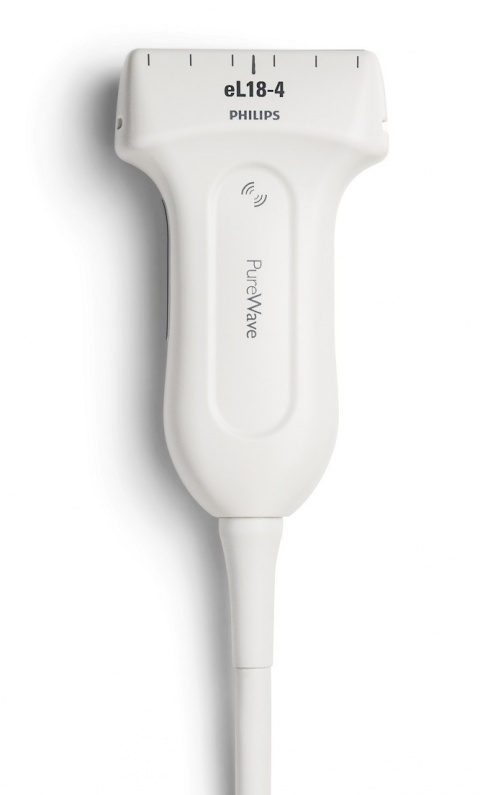 The eL18-4 transducer is a further innovation that incorporates both our highest frequency and ultra-broadband acoustic specification in a PureWave array design. It offers a diverse range of clinical solutions, as for example remarkable sensitivity for assessments of slow and weak blood while delivering extraordinary imaging and depth-of-field performance. The eL18-4 transducer is designed for a wide range of advanced clinical applications such as Thyroid, Breast, Testicular, Musculoskeletal, Vascular, Bowel, Pediatrics and Obstetrics. Especially in Obstetrics the eL18-4 delivers a state of the art resolution and an outstanding depth-of-field performance to achieve diagnostic confidence during the prenatal early anomaly scan. It supports the most advanced features across the Philips EPIQ and Affiniti ultrasound platforms.
For more information about TrueVue imaging, click here.
Source: Philips
More on the subject:
More on companies: