Philips and MAQUET alliance sets trend for cost-effective versatile Hybrid OR solutions
Philips and MAQUET mark milestone with 50th shipment of Philips' hybrid operating room (OR) with MAQUET's surgical table to Banner Good Samaritan Medical Center in Phoenix, Arizona.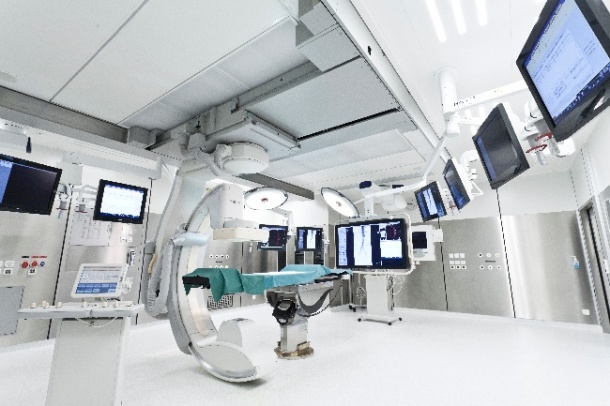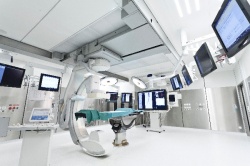 In an effort to meet the demand for efficient 'hybrid' ORs for surgeons performing open and minimally invasive procedures, Philips and MAQUET team up to provide solutions to leading hospitals around the globe. Philips was the first to offer a warm integration (allowing control of the Magnus table via Philips user interface, for example) with the MAQUET system.
Since the introduction of the integrated system in 2010, Philips and MAQUET have worked together to ship systems to 12 countries around the world. The latest to receive Philips Allura interventional X-ray system with the MAQUET surgical table is Banner Good Samaritan Medical Center.
"One goal for our new OR expansion was to realize better utilization from our new hybrid OR suite than we had in the old OR lab. The ability to easily shift from vascular to general surgery to cardiac cases has created an asset that is in high demand," said Larry Volkmar, chief executive officer, Banner Good Samaritan Medical Center. "We are also the first system in the United States to be outfitted with Philips' FlexMove system, its unique ceiling mounted solution for hybrid OR. FlexMove can be moved longitudinally and transversally, allowing examination of the patient without panning the table and tangling up wires and tubes. It also parks out of the way during general cases. This full range of movement frees up the operating area so physicians and staff can work in their normal positions and easily access the patient."
Innovations like FlexMove support various procedures in a hybrid OR which may include cardiac, vascular, neuro and trauma surgery.

"The joint solution created by Philips and MAQUET is setting new standards in Hybrid OR," said Bert van Meurs, senior vice president and general manager of interventional X-ray at Philips Healthcare. "Together, we provide optimal flexibility and support complex procedures in a single room. And, our solution easily adapts to a wide range of surgical techniques, giving hospitals a cost-effective response to a changing healthcare landscape."
"Together with Philips, our solution addresses the need for a more effective, simplified clinician work environment," said Thomas Schneider, vice president of sales, MAQUET Surgical Workplaces. "High-resolution imaging joined with an ergonomic table design sets new standards for mobility and positioning, making procedures more comfortable for both surgeons and patients."

More on the subject:
More on companies: