Article • Philips presents portfolio update at ECR 2022
AI-powered MRI to increase imaging speed, reduce staff burden
Powerful new imaging hardware, smart AI-based software tools for image reconstruction – at first glance, the portfolio Philips presented at ECR 2022 in Vienna didn't seem like a marked departure from previous congress editions. Looking closer, however, revealed that the company used the pandemic pause not only to further develop their products, but also listened to medical professionals and patients – and took their feedback to heart, resulting in more workflow-friendly, more personalised, and more sustainable solutions.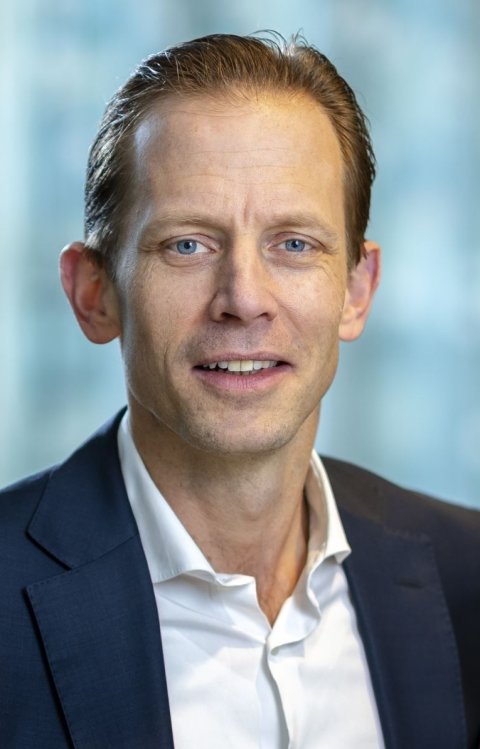 'It's all about the people behind the images', said Kees Wesdorp, Chief Business Leader of Precision Diagnosis at Philips. In other words, the company is seeking to understand the biggest challenges of customers and patients and address them with differentiating solutions. And while digitisation certainly is an important factor in this, Wesdorp feels that technology shouldn't advance only for its own benefit: 'I would not talk about "becoming digital" as it seems out of date,' he said. 'We've been digital for a long time – it's about what we do with all that information.'
With this, he touches upon a central issue for many medical professionals: According to recent Future Health Index 2022 global report commissioned by Philips, many radiology leaders place data management among their top issues. 'In many ways, the diagnostic process has never been as challenging and as complicated as it is today,' Wesdorp stated – not least due to what he calls 'an explosion of data'; a projected annual increase of healthcare data by 36% by 2025. This, together with the additional workload during the Covid-19 pandemic, and a rising number of complex and chronic disease cases, is putting significant strain on medical staff, resulting in burnout and decreased diagnostic performance.
To meet these challenges, Philips declared it will focus on optimising clinical workflows, using the abundance of data for a more orchestrated, more automated and more consistent patient pathway. Wesdorp: 'Our AI-powered technologies and software defined systems help turn relevant data into actionable insights to increase diagnostic confidence and improve clinical outcomes.' For example, new image processing and reconstruction techniques are geared towards more efficient handling of scans while saving time, while automated breakage prediction reduces system downtime to a minimum.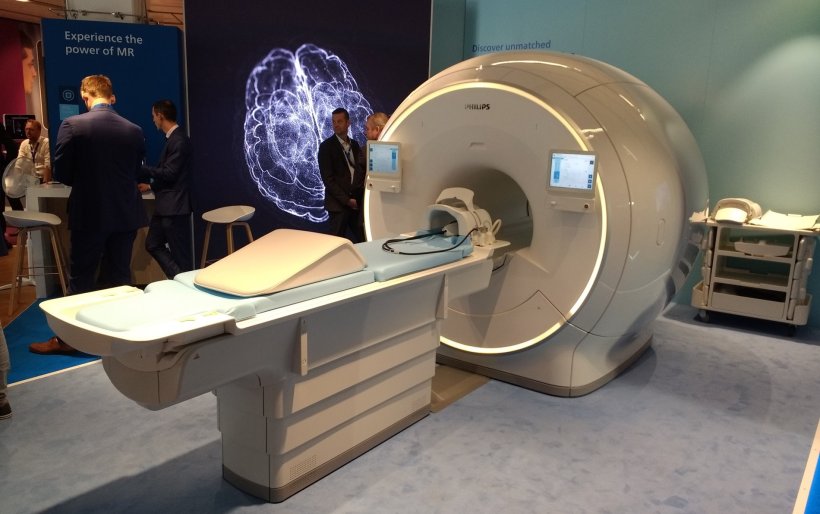 Sustainability and AI implementation: reaching out to a new generation of radiologists
This approach is put into practice in Philips' new imaging systems: Arjen Radder, General Manager of Magnetic Resonance and Diagnostic X-ray at Philips, presented the MR 7700, a smart connected 3T MRI and its 1.5T counterpart, the MR 5300. While the former system comes equipped with an impressive range of new features – notably, the inclusion of multi-nuclei imaging as a regular scan protocol –, the latter addresses the increasing demand for sustainability by offering software-defined helium-free scanning operation.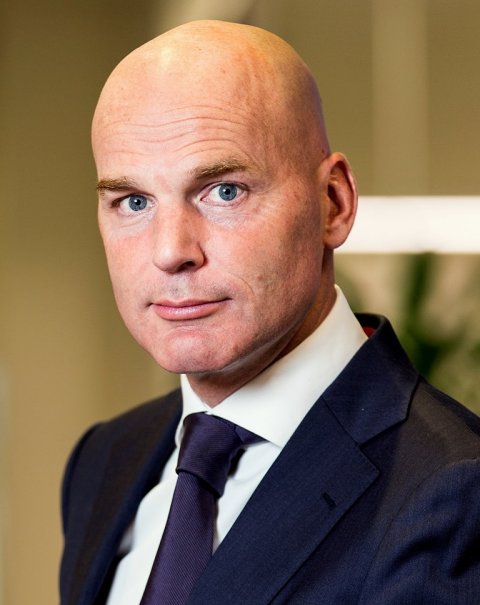 Beyond their state-of-the-art hardware, the performance of the new systems is significantly boosted by Philips' latest AI-powered MR acceleration software, called SmartSpeed, Radder reported. 'Adding advanced AI data collection algorithms to our existing Compressed Sense MR acceleration engine, SmartSpeed delivers higher image resolution with three times faster scan times and virtually no loss in image quality' – an advance that not only increases diagnostic confidence, but also MR department productivity, he added. With the higher image quality and acquisition speed offered by the new AI software, MRI scans become feasible for additional patient groups, for example patients with implants or those who cannot remain still for long.
The extensive implementation of AI-based features in imaging systems is supported by the increasing acceptance towards the technology – another finding of the Future Health Index 2022 global report, Radder said: 'More than half of radiology leaders surveyed said they are currently investing in AI today; asked if they plan to invest in three years' time, that number jumps to 75%.' This development paves the way for AI-assisted decision support, more patient-centered scanning and an overall increase in imaging quality and efficiency, which benefits both medical professionals and their patients, the expert concluded. (WB)
More on the subject:
More on companies: