News • Split transplantation
One Liver. Two Saved Lives
A new study presented this week at The Liver Meeting held by the American Association for the Study of Liver Diseases found that increased utilization of split liver transplantation (sharing a donor liver between one pediatric and one adult patient) could decrease the number of children who die awaiting liver transplantation without decreasing liver transplantation access for adult patients. The study, sponsored by the University of California San Francisco, investigated the impact that increasing use of split liver transplantation might have on pediatric waitlist deaths in the United States by comparing the number of organs that might be 'split‐able' to the number of children who die on the waiting list.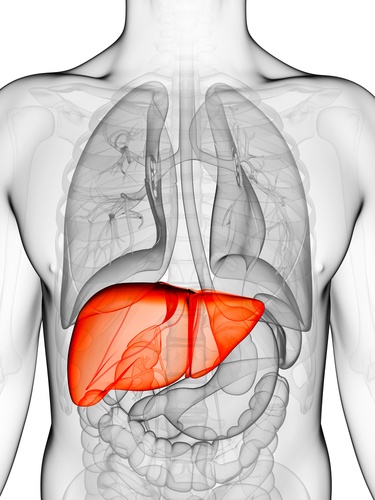 "Among children listed for liver transplant in the United States, more than one in 10 infants and one in 20 older children die while waiting for a liver," says Emily Perito, MD; assistant professor of pediatrics, at the University of California, San Francisco, and lead investigator in the study. "At many hospitals, children risk a long, life‐threatening wait for liver transplant, and they often receive a segment of an adult's liver. The other portion can be used for an adult transplant, so we are able to save two lives with one organ."
Dr. Perito's team utilized United Network of Organ Sharing Standard Transplant Analysis and Research data to examine the number and geographic distribution of livers that might have been used for split liver transplant. In the United Kingdom, she notes, defaulting to split transplantation virtually eliminated pediatric waitlist deaths. But, by comparison, less than two percent of deceased donor livers are split in the U.S.
Following strict criteria
The researchers identified potentially split‐able livers deceased donor livers that were transplanted from 2010 to 2015 and fit the following strict criteria: 18 to 40 years of age, not overweight, recovered in the U.S. after donor brain death, not high‐risk for transmissible infections based on CDC criteria, with normal sodium levels and liver function, no viral hepatitis or bloodstream infection, minimal fat in the liver, stable cardiovascular status and hospitalization less than seven days. Livers that were primarily allocated to patients who would have been high‐risk for split liver transplantation were removed from the study. These patients had life‐threatening liver failure, required re‐transplantation, were in the hospital's intensive care unit, had a body mass index over 34, or who were greater than 300 miles from the donor hospital. Finally, for the purposes of the study, the researchers defined pediatric waitlist deaths as deaths and removals of patients who were too sick to transplant and never relisted.
Out of 35,461 livers transplanted from 2010 to 2015, the researchers found that 6.7 percent were potentially useable for split liver transplantation based on their donor characteristics. Of these, only five percent were split for transplant into two patients. Of the 95 percent that were transplanted as whole livers, 50 percent went to recipients who were deemed high‐risk for split liver transplantation; receiving the whole liver was potentially important for these patients' safety. This left 1,116 potential livers for split transplantation. Of those, 78 percent of their primary recipients were listed as willing to accept a split liver donation, and 97 percent were willing to accept a liver that had six or more hours between donor and recipient, which allows time for the surgical splitting of the liver.
Our analysis suggests that increasing split liver transplantations has the potential to save lives, by getting both adults and children to transplant faster.

Dr Perito
During this same five‐year period, 261 children died after three or more days on the transplant waitlist. Of these 261 children, 56 percent were less than two years old, 26 percent were two to 12 years old, and 18 percent were between 13 and 18. Their median weight was 20 pounds. The study found that 36 percent of these children died at transplant centers that did no pediatric split liver transplantations or averaged one or fewer per year. Based on these findings, the researchers concluded that increased utilization of split liver transplantation could decrease pediatric waitlist mortality in the U.S. without decreasing liver transplantation access for adults. They also noted increasing the number of centers with splitting experience, and the possibility of splitting on normothermic perfusion could help.
"Our analysis suggests that increasing split liver transplantations has the potential to save lives, by getting both adults and children to transplant faster," explains Dr. Perito. "Barriers are significant — including technical complexity and coordination of multiple transplant teams — but the potential benefit is fewer deaths while on the waitlist. We hope that this work encourages efforts to expand the role of split liver transplantation in the U.S."

Source: AASLD