Non invasive but effective
A Canadian study published in the New England Journal of Medicine concludes that chest pain in patients with heart disease could be treated as effective with medication over time as with an expensive angioplasty.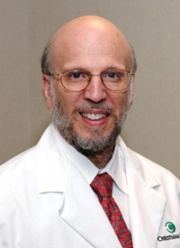 For the study, William Weintraub from Christiana Care's John H. Ammon Chair of Cardiology and Chief of the Section of Cardiology and colleagues examined 2,287 patients with stable heart disease who received a combination of medications that possibly included aspirin, statins, nitrates, ACE inhibitors, beta-blockers and calcium channel blockers. Half of the participants also underwent angioplasties and had bare-metal stents implanted.
Researchers conducted a survey of about 70% of participants and found that 78% had chest pain when the study began. According to the survey, 53% of participants who underwent angioplasties reported no chest pain after three months of treatment, compared with 42% of those who only took medication. The conditions of participants in both groups continued to improve after six months of treatment, and the gap decreased, the survey found. After three years of treatment, participants in both groups reported similar levels of chest pain, quality of life and treatment satisfaction, according to the survey. Weintraub said patients' conditions improve whether they undergo angioplasties or only take medication.
In an editorial that accompanied the study, Eric Peterson of the Duke University Clinical Research Institute and John Rumsfeld of the Denver VA Medical Center and the University of Colorado-Denver Health Sciences Center wrote, "This study should be enlightening and practice-changing for doctors and patients alike" and should increase the use of treatment with medication for patients with stable heart disease
The study was funded by the U.S. Department of Veteran Affairs, the Medical Research Council of Canada and several pharmaceutical companies.
Photo: Christiana Care Health System