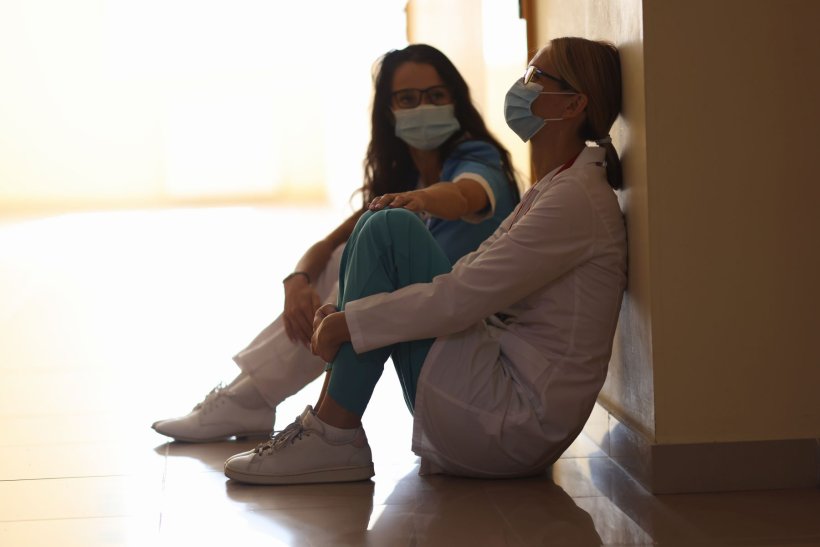 Image source: Adobe Stock/H_Ko
News • Negative effects of Covid-19 pandemic
Covid-19 pandemic: Negative health effects on group home workers
Group homes are therapeutic environments that are critical to the care of patients with severe mental illness (SMI) and/or intellectual or developmental disabilities. Massachusetts experienced a sudden and dramatic emergence of Covid in the spring of 2020, as of August 2022, there had been nearly 7,000 deaths and nearly 43,000 cases of Covid-19 reported among residents of congregate care settings.
Profoundly transformed daily activities for those who lived and worked in those organizations by disrupting routines, forcing vulnerable individuals to quarantine, halting community work and recreation activities that are key to therapeutic programming, and isolated residents from their friends and family.
In the study published in JAMA Health Forum, a team led by investigators from the Mongan Institute at Massachusetts General Hospital (MGH), a founding member of Mass General Brigham (MGB), surveyed approximately 1,470 health care workers conducted one year into the pandemic, a majority reported "very serious" or "somewhat serious" effects in many aspects of their lives, including work, health, family, sleep and other factors.
Results of the survey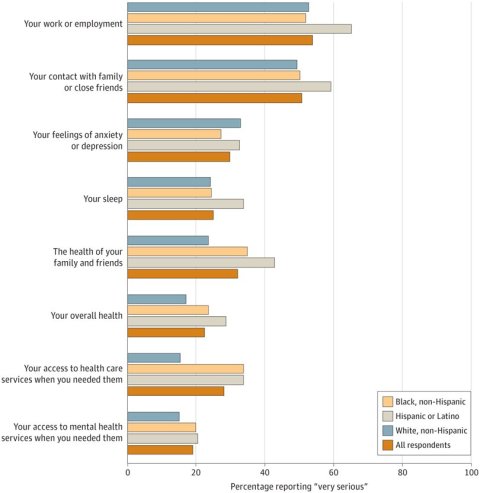 More than 50% reported very serious effects on work or employment and on contact with family and friends
Nearly two-thirds of respondents reported very serious or somewhat serious effects on access to health services
Approximately a quarter of respondents reported needing support for health and wellness, 15% needing support for mental health, and almost 20% for loneliness and isolation
When adjusting for race/ethnicity, the team found that Hispanic respondents expressed a higher need for support in health and wellness, mental health and physical health compared to White and Black respondents.
Recommended article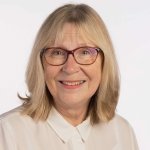 News • "Critical" critical care
Nurses who worked in critical care during the Covid pandemic are at an increased risk of mental health problems, according to a new study.
"The present findings documenting the negative outcomes of the pandemic on front-line workers, coupled with high rates of staff turnover and shortages, has implications for a likely diminished capacity to address the complex needs of this highly vulnerable population," the study team writes.
"In Massachusetts, as in the rest of the United States, workers in group homes come from very diverse racial, ethnic, and cultural backgrounds. Many of these workers suffered their own health care challenges in the pandemic," says lead author Karen Donelan, ScD, EdM, a senior scientist at the Health Policy Research Center of the Mongan Institute at MGH and now also the Stuart H. Altman Professor of U.S. Health Policy at Brandeis University.
"Protecting the health of workers and those they support should be a public health priority. A future study will test new strategies to improve the well-being of group home staff."
The study team, led by Stephen Bartels, MD, MS and Brian Skotko,MD, MPP, designed and tested interventions to mitigate the spread of Covid-19 in group homes. Results are pending publication.
Source: Massachusetts General Hospital