Molecular diagnoses will become routine
Molecular diagnostics is one of the most important technological advances in clinical diagnostics, seeing the €3.6 billion market grow 10% in constant currency (CC) in 2010 and predicted continual growth well above the diagnostic industry rates. The recipe for success in this field lies in three critical components: core technology, automation and menu. During our interview with Marc Meyer, the European Marketing Director of Diagnostics for Beckman Coulter Eurocentre, about his firm's perspectives and prospects in molecular diagnostics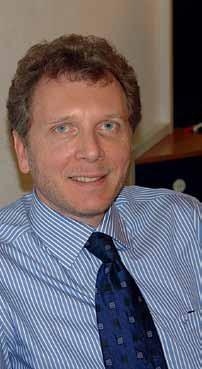 When it was pointed out that, Beckman Coulter has historically operated outside the core laboratory and the firm's approach and was questioned, Marc Meyer said that the company is 'taking the complexity out of molecular testing. We have a different approach from our main competitors – providing a fully automated, random access analyser for use in the routine lab*. It brings the whole process closer to the patient. 'This will change where, when and how labs perform molecular diagnostics – and our solution addresses those key marketplace demands of technology, automation and menu. The driver was our understanding of what customers told us they wanted – to build an automated system that was fast and easy to use, making it as simple for them to operate as, for example, the DxI 800 Immunoassay System. Suitable for a medium- to high-volume lab, the molecular diagnostics systems had to fit into the routine lab workflow processes, freeing up valuable staff resources and delivering a better service to patients.
'We have made this possible by integrating the nucleic acid extraction, purification, and entire real-time PCR testing process into one, automated, stand-alone system. And we have combined this with primary tube sampling and ID, random access, on-board refrigerated reagents and automated sample processing; as well as the ability to calculate the result, offer auto-verification and upload of results to the hospital LIS. 'Our offering starts with infectious diseases and blood virus testing and will expand the menu capability as we have done in immunoassay.' What impact does he see this having on hospital budgets and lab running costs? 'Our solution offers speed, simplicity and flexibility,' he pointed out. 'It gives labs the opportunity to have an individual test result in less than two hours.
In comparison, our main competitors rely on a batch system, which means many labs currently have to send out their molecular testing. This makes it a slow and costly system for hospital budgets, involving far more staff time. Batch results for HIV testing, for example, can take three days. 'We expect the Beckman Coulter random access system to have a fundamental impact on workflow, cost and time efficiencies for hospitals. It will also make better use of already stretched staff resources, enabling highly trained staff to be freed up to handle more complex work.'
Beckman Coulter's new system will be launched in 2013, initially in Europe and targeting medium to high-volume labs, he said. 'But, we wanted to give clinical microbiologists at this year's European Society of Clinical Microbiology and Infectious Diseases (ECCMID) the chance to have an early look at the new system and to obtain their feedback. We've had very high calibre visitors talking to us, and the interaction and their response has been very encouraging.' Asked about the costs and possible work efficiency provided by the system, Marc Meyer said that, among many benefits, 'two key benefits for hospital department heads and budget holders would have to be space and labour. First, our new system is compact like the DxI 800 Immunoassay System and you will be able to handle more tests as demand increases by adding another unit without taking up too much floor space—and you don't have to re-engineer the lab at extra cost. 'Secondly, the impact on staff budgets and resources will be considerable as DNA testing, for example, becomes more routine, faster and part of core lab workflow processes.'
He went on to explain that the firm had a long-term strategy – beginning in 2006 with talks with customers worldwide to understand precisely what type of system they wanted to cope with increasing demands, such as HIV testing. 'As part of putting the pieces of this molecular puzzle together, we made acquisitions of Lumigen and Agencourt to secure their expertise in genomics. Overall, we have made a significant investment both financially and in resources to bring this new system to fruition.' Now that Beckman Coulter is part of Danaher, what impact will this have on its expansion into molecular diagnostics? 'Beckman Coulter has received a major boost to its long-term business development strategy of "improving patient care and reducing cost" by becoming a flagship brand within the Danaher portfolio of companies,' he explained.
'We are recognised and respected world-wide for our automated platforms serving the core lab and this will add to that portfolio, further strengthening our offering to global healthcare systems.' Danaher is recognised for 'innovation', which highlights what Beckman Coulter is offering in molecular diagnostics, he pointed out. 'Of course, we started our R&D work on this new molecular diagnostics system well before we became part of Danaher – it's one of the key initiatives that attracted Danaher to the brand. Beckman Coulter dedicates itself 100 percent to its laboratory customers. Taking what is already respected in Beckman Coulter, we can now leverage the business expertise Danaher has in building companies and making them even better.
More on the subject:
More on companies: