Mass spectrometry
'Mass spectrometry has developed into a successful routine procedure,' according to Dr Christoph Seger (Univ. Doz.), technical head of the Mass Spectrometry and Chromatography division at the Central Institute of Medical and Chemical Laboratory Diagnostics, Innsbruck University Hospital, Austria.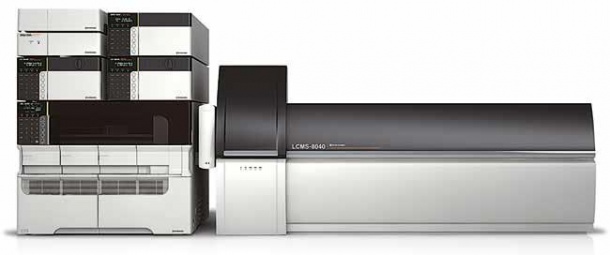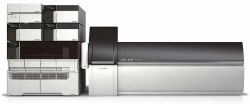 However, in the run-up to the 4th Annual General Meeting of the Austrian Society of Laboratory Medicine and Clinical Chemistry, he admitted '… mass spectrometry is currently still being treated as a very exclusive procedure'. In Austria, for instance, it is only available in university hospitals and some larger laboratories. 'But,' he added, 'as international trials have shown, the use of mass spectrometry in laboratories is very much on the increase.'
Tandem mass spectrometry combined with liquid chromatography (LC-MS) allows a much more precise measuring of drug levels compared to other, conventional procedures. This makes individualised dosing – which is frequently necessary – much easier, leading to an optimisation of the effect and a reduction in undesired side effects. LC-MS chemically analyses body fluids by transporting ionised particles, sorting them and quantitatively recording them. The procedure offers several advantages: It requires only small amounts of sample material and facilitates measuring, with high precision and reliability, those small molecules for which previously there had been no suitable analysis procedures. Unlike conventional procedures, the new method also enables measuring several substances simultaneously. LS-MS is particularly efficient whenever the matter involves measuring small molecules introduced into the body. For a long time this was the only routine method for forensic and toxicological problems, where substances had to be clearly identified to detect unknown drugs and toxins. In the last few years a further focus of application has been added, i.e. measuring levels of medication present in the body. Here, the first area of application was to measure the levels of immune suppressants patients should take following transplant surgery, for the rest of their lives, to maintain organ function. Meanwhile, mass spectrometry also has a central role in neonate screening. It facilitates the diagnosis of a whole range of metabolic disorders from just a few drops of blood in a very short period of time, which is the basic prerequisite for the introduction of respective treatments and diets.
'The acquisition cost of mass spectrometers at several hundred thousand euros is high,' Dr Seger says, but adds, 'running costs are comparably low because each analysis costs only a few euros.' By contrast, whilst immunological tests only entail low acquisition costs they result in much higher reagent costs.
Dr Walter-Michael Halbmayer (Univ.-Doz.), Specialist in Laboratory Diagnostics and Human Genetics at the Hospital Vienna-Hietzing, described a virulent problem in laboratory diagnostics: new oral anticoagulants (NOAC) distort a number of important laboratory coagulation tests and can therefore simulate pathological changes of the coagulation system – especially if the blood sample was taken shortly after their administration. 'Therefore we urgently recommend that the examining laboratory should be notified whenever such medication has been taken prior to the analysis of the respective blood samples,' Dr Halbmayer advises. In addition to the anticoagulant name, the laboratory should be notified when the medication was last taken and at what time the blood sample was taken. 'This is the only way to detect laboratory measurement results that might have been impacted by anticoagulants and to avoid misdiagnosis, or the wrong treatment.'
There is no provision for routine laboratory monitoring of the new anticoagulants. However, in some situations, such as prior to surgical interventions, confirmation of the presence of the new anticoagulants through laboratory testing may well be desired. For these situations laboratories have special testing systems already licensed at their disposal – but only with limitations, as Halbmayer emphasises: 'As yet there is too little experience with these tests to allow us to routinely use them in daily clinical life, such as for the assessment of the risk of bleeding.'
PROFILE
Having studied chemistry, biochemistry and biology, in 2001 Dr Christoph Seger (Univ.-Doz.) gained his PhD at the University of Vienna. Research stays followed at the Max Planck Institute for Biochemistry and in the USA. Back in Austria, he became a University Assistant at Graz University and, in 2002, a research assistant at the Institute of Pharmacy, Innsbruck University. Then, in 2005 he was a freelance scientist before, in the same year, taking the role of technical head of the Mass Spectrometry and Chromatography Division at the Central Institute of Medical and Chemical Laboratory Diagnostics, Innsbruck University Hospital. In 2008 he wrote his habilitation on 'Pharmacognosy'.
Report: Michael Krassnitzer