Mass Spectrometry
Connected components are not enough
Bringing liquid chromatography and tandem mass spectrometry (LC-MS/MS) testing into clinical laboratories has been a slow process but continues to show promise to help improve patient care. The medical device industry is on the edge of fundamental breakthroughs that can help drive the adoption into more mainstream clinical laboratories. We recently sat down with Dr Bori Shushan, Mass Spectrometry expert, to ask about LC-MS/MS adoption by clinical labs and what could leverage the technology to benefit more patients.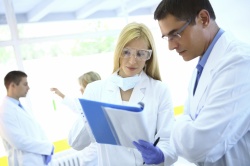 Explaining the importance of liquid chromatography/tandem mass spectrometry (LC-MS/MS) in the clinical lab, Dr Bori Shushan, of Clinical Mass Spec Consultants, pointed out that spectrometry's ability to be very specific to the target analyte can enable clinicians to make more informed decisions.
'Select immunoassay based methods have known interferences due to cross reactivity that can produce a less accurate result, especially in the areas of endocrinology, therapeutic drug monitoring and drugs of abuse testing.'
Why, then, aren't labs rapidly adopting LC/MS-MS technology?
Shushan: 'First, the customer is faced with many choices in the market to piece together a comprehensive solution. It can be overwhelming to decide which LC or MS to use plus a wide range of calibrators, controls, etc. Second, labs need the expertise by which to develop and validate their own methods, and set up and run the instruments on a daily basis. Third is cost, especially when considering automation components to help reduce high labour requirements for sample preparation, finance options are typically limited.
What is changing to take LC-MS/MS into a greater number of clinical laboratories?
Shushan: 'I think the basic needs of the routine clinical lab are quite clear. This includes systems that are easy to use, reliable, connected to the laboratory information system, and complete solutions including diagnostic kits that are regulatory compliant. In Europe, many suppliers have pursued the creation of internal quality systems and product controls to enable them to affix the CE-IVD mark. There also have been recent efforts to package compatible technologies to help labs be more productive. We see this in the provision of compatible but previously stand-alone elements, such as automated sample handlers, LC-MS/MS reagent kits, and software provided together to better manage workflow. I like to think of this emerging category of LC-MS/MS systems as 'connected components'. It does simplify the number of decisions to be made by the lab, because these components are provided together. It's a step in the right direction, but there's still more that can be done.
The clinical lab is accustomed to highly automated easy-to-use clinical chemistry analysers along with the convenience of walk away operations. Random access workflow enables samples processing as quickly as possible. I think what is ultimately needed is a system that is built for purpose – a fully integrated LC-MS/MS clinical analyser. This turnkey solution would mean that it's ready to install, validate, and operate in weeks versus many months. It simplifies the decision process and includes everything necessary to produce a high quality result. These results would be consistent and standardised between labs because the system would include test kits that are fully validated for use on the analyser. 'Ideally everything, including automated sample preparation and handling, would be done in a single instrument which could be serviced and supported by a single manufacturer. Most importantly it would allow the lab operator to be confident in the results they are producing. It would bring LC-MS/MS into the mainstream lab and help healthcare systems to operate more efficiently.'

PROFILE:
In 1980, Bori Shushan received his doctorate from the Guelph-Waterloo Centre for Graduate Work in Chemistry in Analytical Chemistry when specialising in Tandem Mass Spectrometry. He joined MDS Sciex that same year to work in R&D of inlet technology and applications for the group's novel atmospheric-pressure ionisation tandem mass spectrometer system. In his 25-year career at MDS Sciex, Dr Shushan held key positions in Application Research and Development, Marketing and Sales, Technical Marketing and Sales Support and in the Development of the Clinical Mass Spectrometry market. He is Founder and President of Clinical Mass Spec Consultants, a consulting firm specialising in the use of mass spectrometry in clinical diagnostics. With over 18 years' experience in clinical mass spectrometry, his present clients include large and medium-size instrument companies as well as government and private laboratories. He is a consultant for Thermo Fisher Scientific.