Sponsored • Tomosynthesis
Launching a new field of investigation
Tomosynthesis is an advanced application that allows a multi-slice acquisition and provides a reconstruction of a volume. Several acquisitions at low dose are acquired with a single sweep of the X-Ray tube around the region of interest.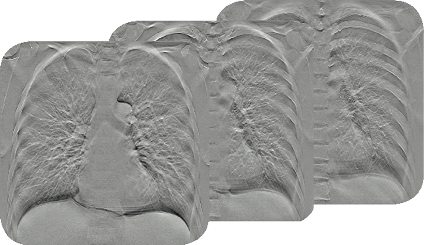 Also known as 3-D mammography, tomosynthesis has many clinical applications including chest, orthopaedic exams, extremities, kidneys and sinuses; tomosynthesis is the simplest application to add the third dimension on your digital remote controlled system.
The firm Stephanix has integrated this very exciting feature on the D2RS remote controlled table, which allows a high level of diagnosis at very low dose,' the company reports.
'The wide range of movements and the column angulation of the Stephanix table enables exploration different anatomical structures easily, due to the following features:
Column angulation: 10 to 70°
Number of projections: 10 to 80 projections
Distance between 2 slices: 0.1 to 8.7 mm
Acquisition time: 1 to 4 seconds
Region of interest height range: 0 to 30 cm
Reconstruction time < 5 seconds
The acquisition parameters, adjustable for the anatomical body part, offer the best image quality at low dose, Stephanix adds. 'After the reconstruction, you will have the possibility to navigate into the volume, or to decompile the acquisition and extract the most interesting slices. Moreover, to reinforce the 3-D impression, the software of the D2RS makes it possible to browse into the volume in coronal or oblique.
'With these pieces of information, we can conclude that tomosynthesis on D2RS redefines the remote controlled table standards and opens new field of investigation.'
Meet stephanix at ECR 2016 at Expo X2, 331 (lower level).
More on the subject:
More on companies: