Interview • Deep learning
Samsung: AI develops beyond the breast
Access, accuracy and efficiency are at the core of Samsung's healthcare strategy, explained Insuk Song, Vice President of Product Planning, Healthcare and Medical Equipment at Samsung Electronics, during our exclusive European Hospital interview. Samsung, the Korean giant, is now proceding with its artificial intelligence (AI) deployment, notably with the S-Detect software to help ultrasound professionals detect and characterise lesions in breast cancer.
Interview: Mélisande Rouger and Daniela Zimmermann
EH: Samsung is present in many industries. How does that experience translate into healthcare?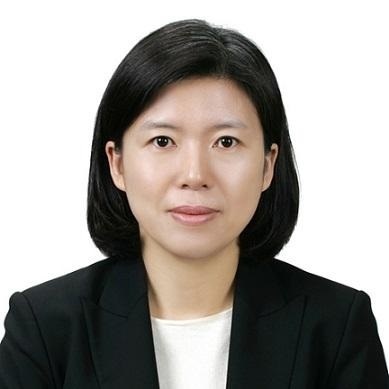 Insuk Song: 'We bring technological excellence from the electronics segment, which has strong synergies with healthcare. One is definitely imaging excellence. We are the leading provider of TV, with latest display technology such as the QLED TV. Many of our engineers come from the visual display background. Image processing and how to generate the best image is in our DNA. We are also very experienced in thinking of customer needs in terms of design and user experience. We are regularly awarded for our work in electronics design, and, earlier this year, three of our ultrasound products and one digital X-ray received the iF design award. Patients still need to adopt very difficult postures for medical imaging examinations, so we see that as an opportunity to innovate and accelerate innovations in an industry long dominated by a few key players. We are working on efficiency of workflow and ergonomic measures. Expediting workflow while easing ergonomic pain is a consideration for patients. If they're comfortable, you can scan them much easier, so it's win-win for them and the hospital.'
What distinguishes Samsung in the healthcare market?
'Mobility is our strong suit. Access is an issue: population is ageing and access to the hospital is sometimes a challenge, so making things small and accessible for patients anywhere is essential. In hospital a lot of patients are also immobile. Our mobile digital X-ray GM85 is one of the smallest and lightest in the world, and can go anywhere in the hospital. We will present our updated mobile fleet, at the upcoming RSNA. Diagnostic accuracy is fundamental to this industry. Good image quality is a base, but we are adding additional software capability to enhance the diagnostic capability of the radiologist or clinician, by enabling them to see beyond their own eyesight.'
How are your research projects in AI and deep learning tools advancing?
We're trying to expand the capability of computer-aided diagnostic software in ultrasound and digital X-ray

Insuk Song
'We started working in that field a long time ago! We launched AI tools for breast cancer (BC) diagnosis – but nobody listened then. There was a lot of mental resistance and regulatory bodies are always very careful when a new diagnostic product arises. Our S-Detect software, which uses specifically designed deep learning algorithms, is a great tool to help radiologists diagnose BC. They don't need extra help for cases that are black and white; but they may do for tricky cases. Even experienced professionals are sometimes faced with challenging cases. What we claim is that we're their second opinion, we're here to help them double check. This software is not just run on our own brain, it is based on the experience of many radiologists. So you run S-Detect to see what other people might think of the tricky case at hand.
AI is now a trend and it's easier to work in that area. We're trying to expand the capability of computer-aided diagnostic software in ultrasound and digital X-ray. We will also see chances of expanding it to other modalities and to other organs. S-Detect started in the breast, but it has already expanded to the thyroid and we're looking at other potential targets, the liver, for example. Whilst we receive a lot of support from this trend, it has raised the bar for regulatory bodies, which will now probably make a new regulation to ensure patient safety.'
You have international branches. Where do you encounter the most difficulties?
'Every market has its own challenges. For example, Europe is difficult because it has different languages and cultures. Although we treat Europe as Europe, there are many countries with different governments and regulations, so you need multiple strategies to obtain the same result. In the case of the United States, things are also very different from one state to another. Every customer is different in his or her own way. Although they buy the same machine, customers have their own requirements in terms of image quality. One setting will be fine for some but not for others.'
Can you learn from TV or mobile technology customers?
'Samsung Electronics operates in most countries, so we leverage with every culture and understand basic market culture. But healthcare is different. Although you know the TV market very well, that does not mean you know hospital markets. For healthcare you need to acquire additional capabilities that are very specific to this industry. We see the synergy with mobile technology at some point. With the challenges in healthcare systems today there are increasing needs to integrate patient care in the hospital as well as home, and we know it could be a great asset for us to offer that within the same product.'
Profile:
Insuk Song PhD took on the role of Vice President and Product Planning Team Leader at Samsung Electronics in 2016. Prior to this she was the firm's VP of HME Marketing and, from 2009-2014, Senior Director of APAC Sales & Marketing for GE Healthcare, following her employment as Senior Consultant for the MacKinsey&Company (2001- 2009).
More on the subject:
More on companies: