Article • Quality standardization
Lab accreditation: One for all and all for ISO 15189
People working in clinical laboratories often believe their work is of the highest quality, and adhere to what they believe is the highest standard – which is their personal opinion.
Report: John Brosky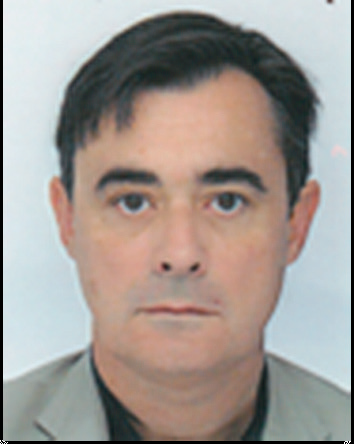 This is challenging for anyone responsible for laboratory accreditation to international standards, according to Michel Vaubourdolle, Chair of the Société Française de Biologie Clinique (SFBC) working group on ISO Accreditation.
Their first difficulty is cultural, he explained. A clinical laboratory is a culture of specialists, each very different and not always willing to work with other groups and resisting the idea of a single quality management system that is applied to all groups equally. 'They see accreditation to international standards as a constraint, something that will cost money and, in the end, not be very useful. "Why?" they will ask. They will tell you they already work well, why should they now have to prove it? 'After 10 years of our efforts to meet accreditation standards, it's difficult to say that a laboratory now delivers something appreciatively better or different than before. What we can say is that, today, thanks to adopting standards for quality, we can at least prove the quality of our work. We can show that when there is an error we can rapidly correct it so that it does not occur again. We can easily show we have improved the management of laboratories. We can show there have been efficiencies in spending and cost savings,' explained Vaubourdolle, who is the Head of Department Biology-Pathology University Hospitals East Paris and Head of Service Clinical Biochemistry, Hospital Saint-Antoine, Paris. 'In the end, like many of my colleagues, I believe that the process of accreditation has brought many positive things and not had a negative impact,' he added.
At EuroMedLab 2017, held in Athens, in his capacity as an executive board member of the International Francophone Federation of Clinical Biology and Laboratory Medicine, Vaubourdolle presented France as a case study in the positive impact of accreditation. There are many countries where accreditation is not mandatory, or linked to the reimbursement process, he explained. France is one of the five European countries to have chosen mandatory accreditation to operate a clinical laboratory, whether public or private, and for all tests, from genetics to haematology or clinical chemistry.
Prior to the reform there were 5,000 laboratories in France. Due, in part to mandatory accreditation, France has seen a dramatic consolidation in the sector, so that today here are 800 laboratories. Though Vaubourdolle notes the number of access sites for patients has remained the same. The new model is for a single central laboratory to serve multiple sites, and this trend includes the massive public hospital structure in France so that smaller hospitals are now grouped with a single multi sites laboratory. The consolidation has greatly helped the accreditation effort, he said, making it easier to evaluate and monitor a single operation against the requirements of the International Standards Organisation (ISO) rather than multiple independent laboratories.
The decision to make accreditation of laboratories mandatory and to link the accreditation to reimbursement was considered essential in order to accelerate the accreditation process. In one word, it worked, he said. By 2016, all laboratories had been accredited across half of their tests amounts, and the national roadmap calls for 100% conformity by all labs to the standards of ISO 15189 before 2020. Mandatory accreditation also helped facilitate the integration of multiple smaller operations into a single and larger structure with shared resources, Vaubourdolle said. 'This is not always so easy, particularly in the public hospital sector. Yet, because the accreditation requirement is mandatory, everyone knows that it is impossible not to go down this path. 'It helps to streamline and simplify the organisation of operations. And there were many follow-on benefits because it became clear that, for the personnel, work was easier in an accredited lab where the organisation is clear and consistent.
'For lab managers it became a tool for management-by-quality. In public hospitals, for example, there are very few tools for leveraging such a change, because it's not possible to create financial incentives for good performance. Here it became possible to manage by quality standards because it affects every sector, whether for investment decisions, or to bring together diverse groups around a project, because it becomes relevant and beneficial for patients,' he explained. 'In the end it remains difficult to say that patients receive better care from a hospital with an accredited laboratory operation than one that is not accredited. But,' Vaubourdolle concluded, 'if we keep patient access to quality care as our fundamental principle, with 100% accreditation we can show – we can prove – that access to care and the quality of that care is equal for everyone,'
Profile:
The outgoing Chair of the European Federation of Clinical Chemistry and Laboratory Medicine (EFLM) working group on ISO/Accreditation, Michel Vaubourdolle, Pharm.D, PhD is the current Chair of the French Society for Clinical Biology Working Group on Accreditation. An Executive Board member of the International Francophone Federation of Clinical Biology and Laboratory Medicine, he is also the President of the Triennnal International Symposium on critical care testing and blood gases.