Image source: Adobe Stock/sdecoret
Article • Outbreak prevention and management efforts
Infectious diseases: new challenges for EU monitoring
Avian influenza virus A (H5N1) and A (H7N9), Middle East respiratory syndrome, coronavirus (MERS-CoV and SARS-CoV) and monkeypox virus: outbreaks of infectious diseases are getting more common in Europe. 'Statistically, it is reckoned that nearly 60% of pathogens affecting humans are of animal origin,' said Hadi Kazemi-Arpanahi, from the Department of Health Information Technology at the Abadan University of Medical Sciences in Iran. These emerging diseases threaten global security and challenge traditional surveillance strategies in the EU.
Report: Bernard Banga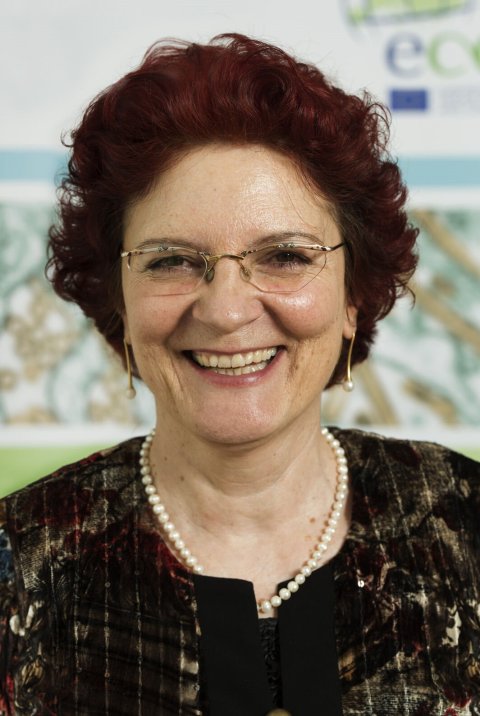 In 2005, the EU established the European Centre for Disease Control and Prevention (ECDC), to help the 27 member states and two of the three remaining European Economic Area countries (Iceland and Norway) develop surveillance systems for early warning of infectious disease outbreaks. 'This surveillance covers 46 diseases, including severe acute respiratory syndrome, West Nile fever and avian influenza,' said Dr Andrea Ammon, director of the ECDC. The surveillance system is integrated within the national crisis prevention system to support early evaluation and decision-making in response to potential biosecurity threats.
Last year, the ECDC launched EpiPulse. This online European surveillance portal for infectious disease brings together several surveillance systems that were previously independent, such as the highly flexible metadata-driven European Surveillance System (TESSy), the five Epidemic Intelligence Information System (EPIS) platforms and the Threat Tracking Tool (TTT)). This new platform facilitates collection, analysis, and dissemination of indicator- and event-based surveillance data regarding infectious diseases and associated health issues, including global epidemic intelligence, whole-genome sequencing, and health determinants. 'The platform facilitates interdisciplinary collaboration and connects users from different sectors under a One-Health approach,' said Ammon.
Surveillance system driven by Big data and AI
The accuracy and timeliness of surveillance can be improved by electronic systems and internet connectivity which could benefit the reach, visualization, and analysis of various data

Muyang Yan
The ongoing Covid-19 pandemic, responsible for more than one million deaths in EU countries, 'convinced us of the necessity of ensuring that real capacity is available in the EU to detect possible new variants sufficiently early as well as to monitor them,' the ECDC director said. The struggle is constantly starting over, with the continuous emergence of new mutants/variants such as alpha, beta, gamma, omicron and so on. Traditional surveillance is based on case reports. Syndrome-based surveillance systems actively use data from emergency departments, intensive care units and hospital admissions. Event-based internet surveillance systems are expected to be deployed on a large scale, because effective surveillance will have to use multiple data collected and integrated from several sources. This new approach requires integrating multiple technologies and data resources from various fields including social media, laboratory detection, outpatient or emergency treatment, diagnosis, over-the counter drug sales, insurance claims and even absenteeism.
'The accuracy and timeliness of surveillance can be improved by electronic systems and internet connectivity which could benefit the reach, visualization, and analysis of various data,' said Muyang Yan from the First Medical Center of PLA General Hospital in Beijing, China. The Covid-19 pandemic significantly accelerated the application of big data in emerging infectious diseases surveillance in order to sooner detect, better predict and better control infectious diseases in the EU and elsewhere.
Emerging disease and climate change scoping the future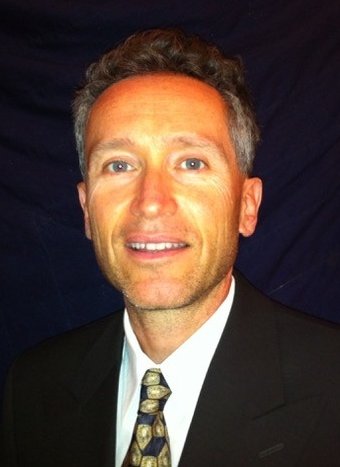 However, Big data is not omnipotent. It also has to deal with the continuous development of "hard" technologies used to diagnosis infectious diseases. Consequently, the rapid development of molecular diagnostics, especially next-generation sequencing (NGS) techniques, are going to help determine whether an emerging infectious disease occurs naturally or due to genetically modified micro-organisms. Novel biosensors will be able to automatically identify viral, bacterial, and fungal pathogens from patients within a few hours. Novel surveillance systems are improving real-time surveillance capabilities by combining automatic detection techniques with modern networking and communication technologies.
In future, and this is beyond doubt, the EU will be fighting on two main fronts: emerging and re-emerging infectious diseases (EIDs), and climate change. 'In recent years, we have seen transmission of traditionally "tropical" diseases in continental Europe: Chikungunya fever in Italy, large outbreaks of West Nile fever in Greece and Romania, and the first local transmission of dengue fever in both France and Croatia," said Jan Semenza, PhD, ECDC Head of the Health Determinants Programme.
Climate change – a new deal
Major EID drivers that could threaten control efforts in Europe include:
environmental change (climate change, travel, migration, and global trade),
social and demographic drivers (aging population, social inequality, and lifestyles), and
public health (antimicrobial resistance, healthcare capacity, animal health, and food safety).
'Climate change is expected to aggravate existing local vulnerabilities by interacting with a complex web of these drivers,' said Prof Semenza. For instance, increasing global trade and travel, in combination with climate change, are predicted to facilitate the arrival, establishment and dispersal of new pathogens, disease vectors and reservoir species. The current acceleration of climate change is creating a "new deal" in the surveillance of infectious diseases in Europe.
Recommended article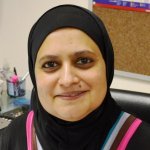 Article • Antimicrobial resistance development
Climate change and antimicrobial resistance (AMR) are forming an alarming alliance: Global warming creates new breeding grounds for resistant bacteria. A serious and very real threat to public health – but not quite the doomsday scenario some might make it out to be, says Prof Sabiha Essack from the University of KwaZulu-Natal in Durban, South Africa.
Overview: Biosecurity events in the past century
1918: Spanish flu pandemic leading to several million deaths.
1957 and 1968: Asian flu and Hong Kong flu causing about 1 million and 650k deaths respectively
1980: AIDS discovered in human being
2001: Anthrax attack in US
2003: SARS outbreak in China
2009: Swine flu (H1N1) outbreak
2011: Bird flu (H5N1) increased in virulence and transmissibility
2013: MERS outbreak in Middle East, Avian flu (H7N9) in China
2014: Ebola re-emergence in Africa
2020: The Covid-19 pandemic spreads around the world. As of 10 July 2022, just under 553 million confirmed cases and over 6.3 million deaths have been reported globally.
2022: Monkeypox outbreak – geographic areas where monkeypox is not endemic have reported outbreaks of the viral disease. 11,500 cases confirmed across 60 countries.