Sponsored • Innovation
Hematology: Advancements and future trends
While the role of the laboratory in disease diagnosis and management has expanded in recent years, causing an overwhelming rise in testing demands, the availability of skilled technologists and specialists has been diminishing.
To meet the needs of an overworked and increasingly generalized workforce, today's products not only must deliver more clinical data than ever before, but also must be easier to operate, relieving overburdened laboratory staff members of cumbersome tasks. Innovators have answered these needs with technological evolutions in the areas of new product commercialization, clinic workflow, analytical advancements and clinical information management.
Commercialization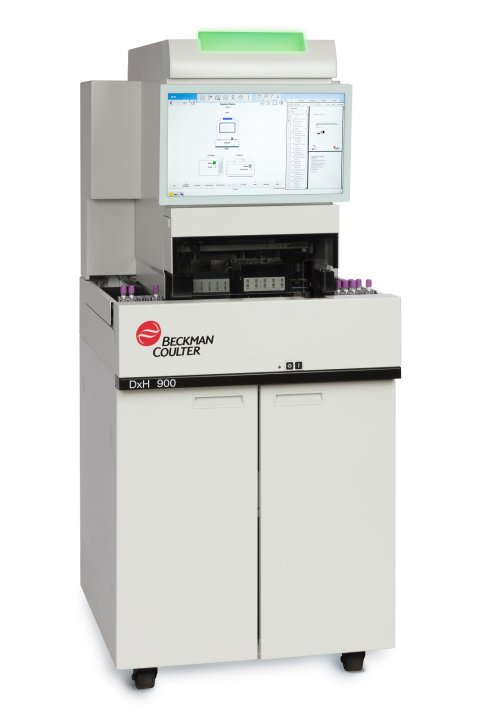 In the past two years, several new products and technologies have emerged on the market, all of which promise to change the traditional understanding of laboratory hematology workflow and standards. New automated systems broaden capabilities beyond traditional methodologies that include cellular analysis combined with manual review. Globally, due to fast-moving product development, small entrepreneurial niche manufacturers and large multinational companies have launched products on the scene to provide unique solutions to evolving customer needs.
Beckman Coulter continues its rich legacy of innovation to address changing market needs. The company recently released smaller, fully
integrated analyzers, such as the DxH 500*, DxH 520* and DxH 900. These products have been continuously refined with direct input from customers and offer many innovations that improve workflow, uptime and staff satisfaction. Such customer-centric design practices – long common in consumer-goods industries – have been slowly filtering to the field of laboratory diagnostics, where, traditionally, the focus has been solely on improving technology and measuring progress.
Workflow
With staff and economic resources stretched, technologies that enable high-first pass yield and reduced manual interventions are increasingly important. Beckman Coulter's unique technology gives laboratories the ability to achieve the right results the first time – with no reflex or repeat testing and with fewer required manual interventions – laboratory staff can reduce reagent use and manage variable costs more effectively. The core technical requirements for high first-pass yield are low coefficients of variance and a low number of background counts. The DxH 900 enables low single-digit coefficients of variance for platelets and has a background count of only 3,000 cells / mL1.
Because of the help of these tools, the system achieves 93 percent first-pass yield, meaning that 93 percent of the time2, on average, a hematological result can be auto-validated after its first run on a DxH system. The right results the first time translates into no need for additional analyzers, hardware or expensive reagents to double-check the initial result. While this rate will depend on the laboratory's patient population, protocols and decision rules, and a host of other factors, high first-pass yield is not the only efficiency-boosting feature of the DxH 900. The system also demonstrates a high walkaway time – processing up to 640 cycles1 before any reagent changes are necessary. This is double the number of its predecessor system. This, combined with the fact that the system only requires four reagents versus nearly a dozen3 for other instruments, reduces the number of times laboratory technicians must interact with their instruments and frees them to spend time elsewhere.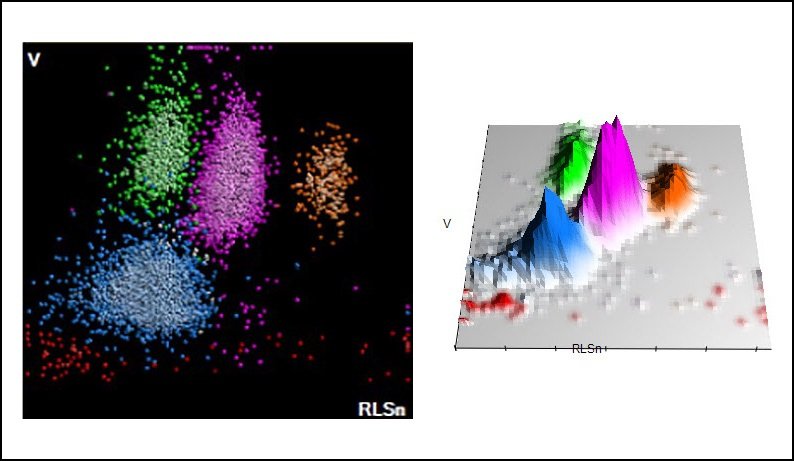 Analysis
Revolutionary advancements in computing, electronics and manufacturing, along with continuous innovation in the areas of biotechnology, fluidics and mechanics, have led to a reduction in the size of analyzers. Progress outside of the field of hematology results in more tools and methods for hematological analysis. A short review of any hematology-focused scientific journal or congress showcases that many papers address combining traditional automated analysis and morphological slide review, with innovative flow cytometry analysis, genomics testing, advanced automated imaging processing and microfluidics. While many of these techniques are at the early stages of development and exist outside of routine core hematology laboratories, it will not be long before they become standard for any laboratory staff technologist.
Recently, Beckman Coulter launched the Aquios flow cytometer, fully automating the typically arduous sample preparation process for fluorescent cell analysis. Simultaneously, advanced computer algorithms have enabled automatic gating of fluorescent scatter plots; thus, for some results, this technology automates a task typically performed by highly trained clinicians, using a manual sample-by-sample approach. Because of this, the Aquios packs the power of fluorescent flow cytometry into a small system that operates like a traditional automated hematology analyzer. These types of designs will democratize some advanced tests – moving them from limited, specialized, high-cost applications to everyday use and freeing clinicians and pathologists to focus on their most challenging samples.
Clinical Information Management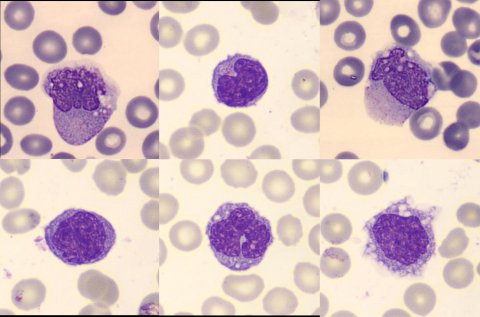 Innovation in the area of clinical information also promises to save laboratory time and labor, while enhancing patient care. As measurement and analytical tools improve – in particular, optics, electronics, computing algorithms and reagent systems – the insights into cellular health and physiology also grow. The power of cell morphology insights, for example, is evidenced by the CE mark of Beckman Coulter's Early Sepsis Indicator*. This indicator relies on morphological changes of monocytes to alert clinicians of the possibility of developing sepsis in patients much earlier than traditional testing methods. Monocytes are among the first responders to infection, and changes in their size may presage the onset of the "cytokine storm" that is a hallmark of sepsis. Analysis of minute morphological changes – femtoliters in size across a population of monocytes – is enabled by core advances in VCS 360 technology, implemented in the DxH 900 hematology analyzer. This new flag helps address a key unmet clinical need – the ability to confidently assess sepsis risk shortly after entry to the emergency department. Studies have shown that for every hour earlier that antibiotics are administered, mortality rates can decrease by 7.6 percent4,5. Thus, by utilizing the Early Sepsis Indicator* as one part of the sepsis management strategy, hospitals can expect to treat patients earlier, saving lives and considerably, reducing the overall sepsis cost burden.
New tools and parameters, such as the Early Sepsis Indicator*, will continue to emerge as the market competition increases and technology evolves. Thus, the traditional concept of laboratory hematology will also evolve – to one leveraging a variety of orthogonal techniques to produce deeper clinical insights faster and at a lower cost than ever before. Indeed, this is an exciting time in the field, and the next five years should see seismic changes that promise to bring better patient care and more options for laboratory professionals.
References
*CE Marked. Pending 510(k) clearance by the U.S. FDA. Not yet available for in vitro diagnostic use in the U.S.
1 C06947AB December 2017 DxH 900 IFU
2 DxH series side-by-side results documentation.
3 Competitor automated hematology analyzers, Instructions for Use (IFUs).
4 Kumar G, Kumar N, Taneja A, Kaleekal T, Tarima S, McGinley E, Jimenez E, Mohan A, Khan RA, Whittle J, Jacobs E, Nanchal R. Nationwide trends of severe sepsis in the twenty first century (2000-2007)
5 Chest. 2011;16:1223–1231. doi: 10.1378/chest.11-0352. [PubMed] [Cross Ref]
More on the subject:
More on companies: