Image source: Adobe Stock/Worawut
Article • Patient Reported Outcomes
Going "PRO" to advance cancer treatment
Involving cancer patients more closely in the treatment pathway can modify care and deliver better outcomes. Carefully designed questionnaires to gain a better insight into symptoms and the way patients respond to treatment are helping clinicians take therapies to a new level through a Patient Reported Outcomes (PROs) approach.
Report: Mark Nicholls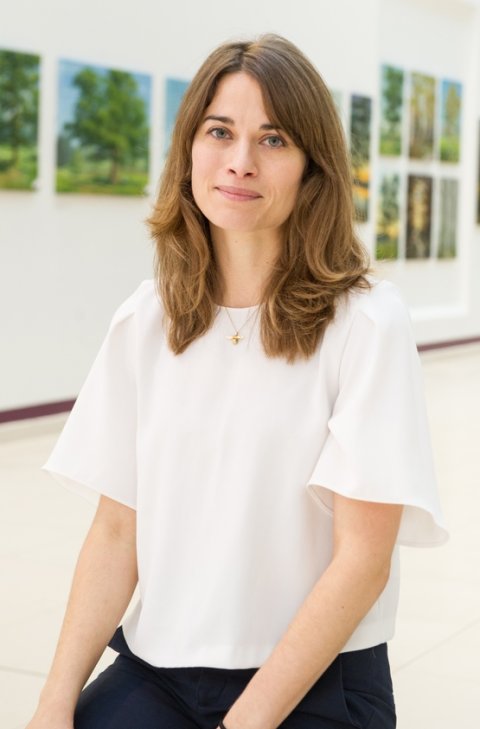 Clinical oncologist Dr Alexandra Gilbert from the Leeds Cancer Centre in the UK is using PROs to improve measurement of patient symptoms, with a particular interest in developing predictive biomarkers of radiotherapy effects and PRO methodology in clinical trials.
While doctors traditionally respond to what patients tell them during clinics about side effects or adverse events, she explained that using a questionnaire for PROs can provide extra information about side effects from the patients' perspective, including toxicity of treatment and the 'quality of life impact of cancer treatment.' With radiotherapy, the challenge clinical oncologists face is in achieving the balance between giving a dose to cure a patient of cancer, while keeping side effects to a minimum. 'This is the real impetus for my research – to better identify radiotherapy side effects so that we could then try and improve our radiotherapy treatments,' she explained.
Patient participation improves insights
Based on the findings so far, questionnaires designed to measure changes over time have been developed with patient input. 'It is also important that they are standardised to allow you to statistically and robustly look for differences,' she said. 'With a good questionnaire, you can measure change over time and differences between different treatments; you get much better granularity and detail about what patients are experiencing if you ask them directly.' There are a range of validated questionnaires available for clinical practice or clinical trials; for example, the EORTC (European Organisation for the Research and Treatment of Cancer) Quality of Life group has 66 questionnaires covering different cancer areas in multiple languages.
Dr Gilbert, who is also Cancer Research UK (CRUK) Senior Clinical Trial fellow at the University of Leeds, said PROs are supporting better communication, improving the patient journey, recognising the patient voice, and improving outcomes. 'There is good evidence that patients filling out a questionnaire about side effects can improve the way they are able to communicate with doctors. More recently, randomised controlled trials have shown benefits in overall survival through using PROs in routine care because by regularly measuring side effects from the patient perspective, doctors are able to intervene and better support patients with their side effects, enabling them to carry on their treatment for longer.'
When using PROs in clinical practice, Dr Gilbert, who specialises in pelvic cancers, said the questionnaires often prompt patients to talk about aspects they may not normally discuss, such as concerns about sexual dysfunction.
Recommended article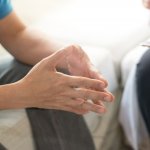 Article • New concept 'HeiMeKOM'
The Heidelberg Thorax Clinic is trialling a newly structured, longitudinal communication concept to meet proactively the complex needs of stage IV lung cancer patients and their relatives. The concept is aimed at enhancing prognostic understanding and building the basis for proactive care planning, early integration of palliative care and shared decision-making, ultimately improving overall care.
Standardisation is key to consistency
At cohort level, data collected can show patterns in patient symptoms, enabling teams to better support and identify interventions or develop preventive mechanisms for side effects. 'That is really important, particularly in radiotherapy, where some side effects may not occur until years later,' said Dr Gilbert. Additionally, as patients may see different doctors during their follow up care, the accounts in the questionnaires allow for a consistency of story.
As well as her research in PROs in radiation toxicity measurement in routine practice and clinical trials, she is involved in international projects to improve standardisation of how PROs are measured, analysed, and reported and works with organisations such as the PROTEUS Consortium, which promotes tools and resources to optimise the use of PROs in clinical trials and practice. Stressing the need for consistency in PROs, she emphasised how studies are showing that this improved level of communication with the patient has an 'obvious benefit in terms of overall survival that is hard to ignore.'
Profile:
Dr Alexandra Gilbert is an Honorary Consultant in clinical oncology at Leeds Cancer Centre, and CRUK Senior Clinical Trial fellow at the University of Leeds, UK. Her research interests are in PROs in clinical trials and routine practice, and interventional radiotherapy trials. She is chair of the NCRI (National Cancer Research Institute) Methodology workstream and is an active member of the EORTC Quality of Life group.