GE gains CE mark for IT solutions as medical devices
GE Healthcare has received the CE mark for its Centricity Clinical Information Systems (CIS), Centricity Anaesthesia and Centricity Critical Care as a medical device according to the European Union Medical Device Directive (MDD)93/42/EEC.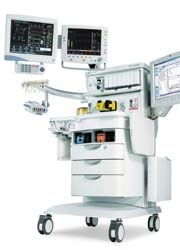 Nicolai Mokros, General Manager at GE Healthcare Integrated IT Solutions for CIS in Europe, Middle East and Africa (EMEA) commented: 'With this initiative we stay abreast of the changing markets in EMEA, which more than ever demand higher safety standards and proven compliance in healthcare information technology. As these changes become more evident, European regulatory authorities will put higher focus on precise requirements for hospital and clinical information systems. We are proud to be the engine driving this trend and taking an important step for our broad customer installed base in EMEA by CE marking our solutions.'
To CE mark clinical IT solutions as medical devices is a logical sequence in the eHealth revolution because, in the future, the frontiers between hospital IT and medical equipment will disappear, GE points out.
More on the subject:
More on companies: