Gambling treatment as a service of the NHS
Gambling should be a recognized addiction that requires treatment on the NHS, so the demand of the BMA (British Medical Association) published in its hard-hitting report "Gambling addiction and its treatment within the NHS".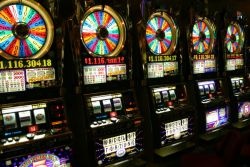 The primarily aim of the report was to support health professionals deal effectively with the problem of gambling addiction in the UK. And due to an increase of gambling facilities planned by the new UK legislative and subsequently an increasing addiction, this will be even more necessary in the future.
The BMA is particularly worried about adolescent problem gamblers, because e.g. fruit machines addiction can lead to truanting, stealing and aggressive behaviour. Studies have shown, that gambling among young people often is connected with other addictives such as drug taking and alcohol abuse and has been linked to juvenile crime. Further more, psychological problems as anxiety, depression, guilt and suicidal thoughts are associated with gambling problems.
What is needed according to the BMA is a treatment for problem gambling available on the NHS similar to drug and alcohol services. The Gambling industry should pay at least £ 10m per annum via the Responsibility Gambling Trust to fund research, prevention and intervention programmes.
A relatively new problem is remote gambling including gambling via Internet, mobile phone and interactive television gambling. In the UK, online gambling has doubled since 2001, further research in this field should provide a deeper insight in the behaviour of the gamblers and health influences of online gambling.
Concluding, the BMA states the following key recommendations in its report:
-
Treatment for problem gambling should be provided under the NHS
-
Gambling operators and service providers should pay at least £ 10m per annum to fund research, prevention and intervention programmes
-
Gambling operators and service providers should supply information on gambling addiction, treatment and services to patrons
-
All adolescent problem gambling should be taken as seriously as adult problem gambling
-
Research should be conducted into the association between internet gambling and problem gambling
-
Some specific gambling options such as a slot machine should be specifically reviewed to ensure they are not accessible to adolescents
The whole report can be downloaded
here