Sponsored • Breakthrough technologies
From detectors to turnkey imaging solutions in radiology
With mounting pressures on funding and making healthcare more affordable for national health services and private sector providers alike, technology providers must strive to continuously innovate in order to improve product portfolios.
Thales's strategy is underpinned by its world leadership in digital technologies, which are becoming intrinsic to medical imaging and radiology. The result of many years' worth of efforts and investments, Thales's digital technology footprint has been instrumental in the development of the three new detectors in the Pixium range. Pixium represents the largest dynamic portfolio on the market for digital radiology, and with the addition of these new detectors, the Pixium range now covers both high-end systems and the cost-effective market. On the high-end side of the spectrum, the Pixium 3040 is specifically designed for interventional radiology (vascular, cardiology). It benefits from the best technologies available such as Trixell proprietary top-of-the-range scintillator. This ensures very high performance at very low dose and it is perfectly suitable for 3D applications
Recommended article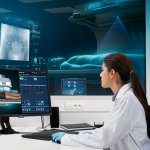 Sponsored • User experience and the optimisation of daily workflow
The professionals we all rely on to keep us healthy, they rely on X-Ray imaging systems empowered by flat panel detectors and software solutions provided by Thales. Our solutions offer superior accuracy and advanced image processing to help image interpretation while decreasing radiation exposure. They also include a variety of innovative features that simplify the daily workflow of healthcare…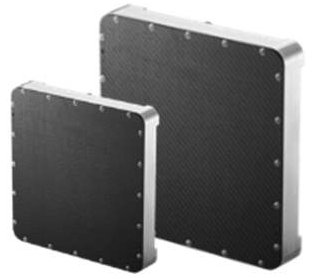 On the more cost effective side, two brand-new detectors for interventional radiology have been introduced, the Pixium 2121 & 3030 Efficiency. They both benefit from Thales's long history both in conventional and digital radiology. Their completely new design matches budgetary requirements whilst the universal software based platform, PixDyn, ensures cost effective and quick integration. These affordable detectors fully support the transition from conventional systems to flat panels for all mobile C-arm systems for orthopedics and urology.
In addition, Thales is also announcing a new version of the Pixium RF 4343 FL This digital flat-panel detector, equipped with the largest field-of-view in the market, is designed for easy integration in R&F tables. The latest Pixium RF 4343 FL offers a significant increase of DQE and a reduced time to acquisition. It covers all routine dynamic and static applications.
With a long industrial experience in high-end detectors and in order to address the complete range of radiology systems, Thales is responding to the need of healthcare professionals to have innovative software solutions that optimise image quality while improving the management of solutions and daily workflow at hospitals "Side by side with healthcare professionals, Thales is continuously extending its product portfolio to meet the evolving needs of the worldwide healthcare market. Thanks to this approach being closer to the needs of manufacturers and healthcare professionals, Thales solutions are now used in over half of radiological patient examinations worldwide", says Jean-Jacques Guittard, Thales Vice President for medical imaging.
Source: Thales