France: Ready for Ebola
With strong links with the West Coast of Africa, France is among countries most likely to experience Ebola, with an estimated 20% chance of cases in the homeland before October ends - a few suspected cases have arisen.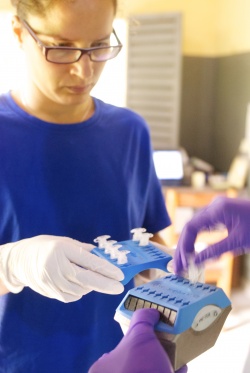 On daily flights to France from Conakry, Guinea, questionnaires record passengers' destinations for later contact if necessary. Disembarked, they also undergo checks by Red Cross and Civil Protection Unit medics.
President François Hollande has announced that France would help the Guineans to build more anti-Ebola treatment centres (one is already constructed in Macenta), and French Civil Protection personnel will be deployed for training purposes.
The Bégin military hospital has 60 staff highly trained in infectious diseases and intensive care and has successfully used an experimental treatment for a Médecins Sans Frontières nurse who caught Ebola in Liberia.
Two other Paris hospitals and 12 French reference hospitals are also ready to handle cases.
In a patient's negative pressure room, all initial laboratory tests are performed at the bedside in a specialised mini-laboratory. Results from samples sent to Lyon for analysis at the central high security reference laboratory, come within six hours