EU challenge to worldwide BRCA2 gene patent
By our USA correspondent Karen Dente
An unparalleled legal challenge has been underway in the EU regarding the number of human gene patents held by US-based corporation Myriad Genetics.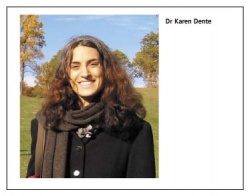 Myriad Genetics held the patents for sequences of two genes, BRCA1 and BRCA2, mutations that indicate a predisposition to breast cancer. This type of legal challenge is commonly known as an 'opposition' to a granted patent under European patent law. 'Third parties are allowed to challenge the validity within nine months from the grant of the patent,' explained Siobhan Yeats, the European Patent Office's director of Examination and Opposition in Biotechnology, in an interview with European Hospital.

On June 29 the European Patent Office (EPO) upheld a patent licensed to Myriad Genetics of Salt Lake City, Utah. European clinical groups launched an opposition to the worldwide monopoly rights over the breast cancer BRCA2, saying that it should be dismissed on the basis of ethical and legal reasons. Myriad has been pushing for licensing expansion in Europe.

Between 2001 and 2003, the EPO has granted several patents to Myriad Genetics on familial breast cancer genes BRCA1 and BRCA2. These patents have permitted the US firm to gain and retain monopoly on BRCA1 and BRCA2 testing. Although Myriad has exclusive rights to commercialise tests based on BRCA1 and BRCA2 in the United States, European clinics have been opposed to signing up for licenses. The European genetics community has adamantly resisted Myriad's monopoly for breast cancer screening as they see it as an interference with national policies surrounding DNA-based diagnostic services.

Furthermore, the basis for the breakthroughs in breast cancer research that led to the initial patent claims by Myriad in 1994 and 1995, was made possible as a result of a collaborative effort on behalf of worldwide academic research groups. Geneticists and healthcare providers criticise the fact that Myriad spent minimal funds discovering diagnostic tests that, in addition to having inaccurate results, are offered at very high costs. While Myriad offers patients a test for a fee of about €3,800, similar tests are offered by German universities at a cost of around €1,800.
Whereas opposition to some of Myriad's claims over the gene BRCA1 was successful, to the extent that it no longer provides any considerable threat to diagnostic practice in Europe, it is Myriad's licensing rights on the second breast cancer gene, BRCA2, that has recently met with disapproval among European physicians and researchers. Before facing opposition at the EPO, Myriad rephrased its claims for the patent to cover the use of a certain DNA probe that compromises a single mutation for 'diagnosing a predisposition to breast cancer in Ashkenazi Jewish women in vitro.' The mutation 6974deIT, described in the patent, is somewhat more common among Ashkenazi Jews.

'This is definitely not the way to go,' said Geert-Jan van Ommen, a human geneticist from the University of Leiden, in the Netherlands. Seeking ownership of a mutation in an ethnic group '...is not acceptable to most geneticists,' said Gert Matthijs, of the University of Leuven, Belgium.
The patent dispute over the BRCA2 gene is being followed closely by researchers, physicians and policymakers both in the European Union and the United States, where the permission of exclusive monopoly rights over human genes in dereliction of healthcare and scientific research runs contrary to the public interest and the goals of the patent system. The growing debate over gene patent domination over both patient care and research illustrates the need for prompt modification of the US patent law.