Article • Avoiding mistakes
Errors and near misses in breast imaging
Errors in breast imaging: the subject is vexing. How to avoid or address errors are also concerning. These subjects lay at the core of a presentation to radiologists during the recent annual congress of the British Institute of Radiology, when consultant radiologist Dr Rosalind Given-Wilson described the how, where, and what of errors or near misses, along with their impact on patients and radiologists. She also outlined potential remedies and lessons to be learned.
Report: Mark Nicholls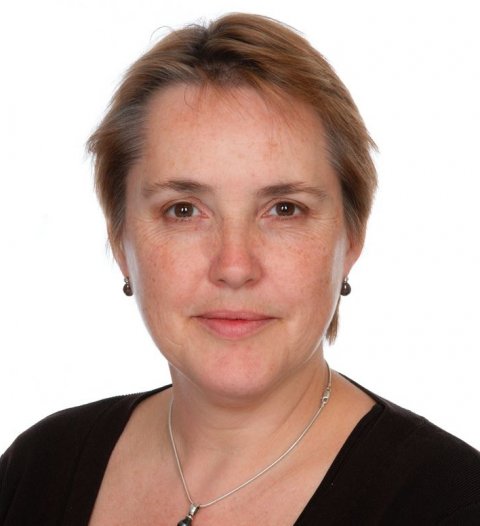 Errors, she noted, are inevitable – in the USA, for example, up to 100,000 patients die annually due to safety incidents; in the UK's NHS adverse events occur during 10.8% of hospital admissions, and a third result in death or severe morbidity; in radiology, 2-20% of imaging reports show clinically significant errors. Dr Given-Wilson, a breast imaging specialist at St George's University Hospitals NHS Foundation Trust in London, pointed out that in the individual, errors can be about failure to perceive, interpret or adequately assess investigations or biopsy, and failure to communicate.
Types of radiological errors include missed discovery (42%); failure to continue to search after finding the first abnormality (22%); abnormality attributed to the wrong cause (9%); lesions being outside the area of interest on the image (7%); over-reliance on a previous radiology report (6%); failure to look at old films (5%); inaccurate or incomplete clinical history (2%); and poor technical examination (2%).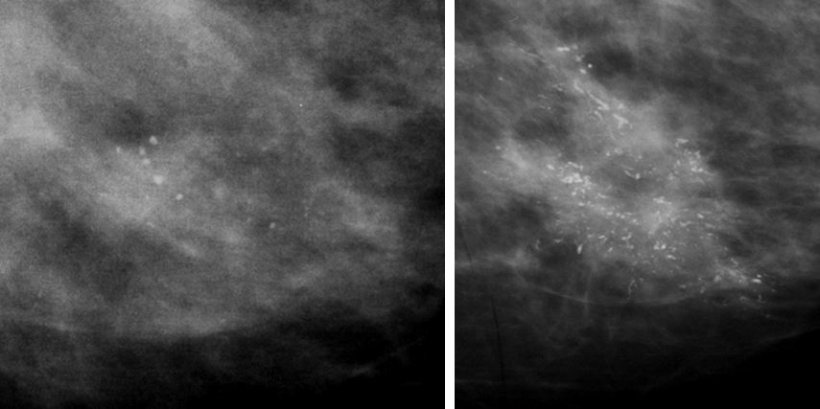 Error examples
Given-Wilson also gave specific examples of errors, such as a swallowed coin in the oesophagus missed by radiologists who were looking for something else; calcification interpreted as benign (image above), and a breast cyst identified but cancer missed. She then referred to a 42-year-old female patient, with PET/CT undertaken for staging for oral cancer in June 2017. The report identified possible further primary cancers in breast and kidney and, whilst referrals were made by letter to renal and breast teams, further investigation was undertaken of the kidney, but not the breast. In September 2018, the patient presented to clinic via her GP with node positive locally advanced breast cancer at the site previously identified on PET/CT.
Unclear reporting
'We can either fail to see, or fail to interpret,' she said, 'but there are also errors involving communication where imaging may have been abnormal but not acted upon, the report not being clear or not getting to the right place.'
In dealing with errors, there is the need to recognise, investigate and to learn from them, Given-Wilson advises. 'It's important to investigate with a root cause analysis, to identify the contributing factors that led to adverse events to decrease the likelihood of future occurrence.' Rather than looking for individual blame, focus should be more on systems' failures, she added. Radiologists can be affected by errors and suffer stress or burnout. This can be off-set with relevant support from colleagues, family and friends, legal protection societies, occupational health and counselling and training in preparation for difficult conversations.
Do we empower the patient? I am not sure that we do

Rosalind Given-Wilson
In an era of increased complexity of modern medicine, improved teamwork is also of value in helping to avoid errors and near misses.
Effective communication needs structured reports, clear classification and advice regarding the next steps, and a further question is whether, as part of the communication process, a report should be sent to the patient, as is mandatory in the USA. 'Do we empower the patient?' Given-Wilson answered her own question: 'I am not sure that we do.'
There is also a need to temper public expectations. 'Radiology and radiologists are not perfect and, even if we have AI, it's still not going to be perfect,' she said. 'Error is inevitable – we are human – but it is damaging to radiologists, as well as patients. We need to look for it and benefit from it by learning and we really need to consider how we convey the imperfections of screening and diagnostic radiology to the public.'
Profile:
Dr Rosalind Given-Wilson is a consultant radiologist at St George's University Hospital NHS Foundation Trust in London, of which she was medical director until 2015. A breast imaging specialist, who has been pivotal in establishing screening programmes, her research interests include breast imaging optimisation.